What does WA's Budget mean for resources professionals?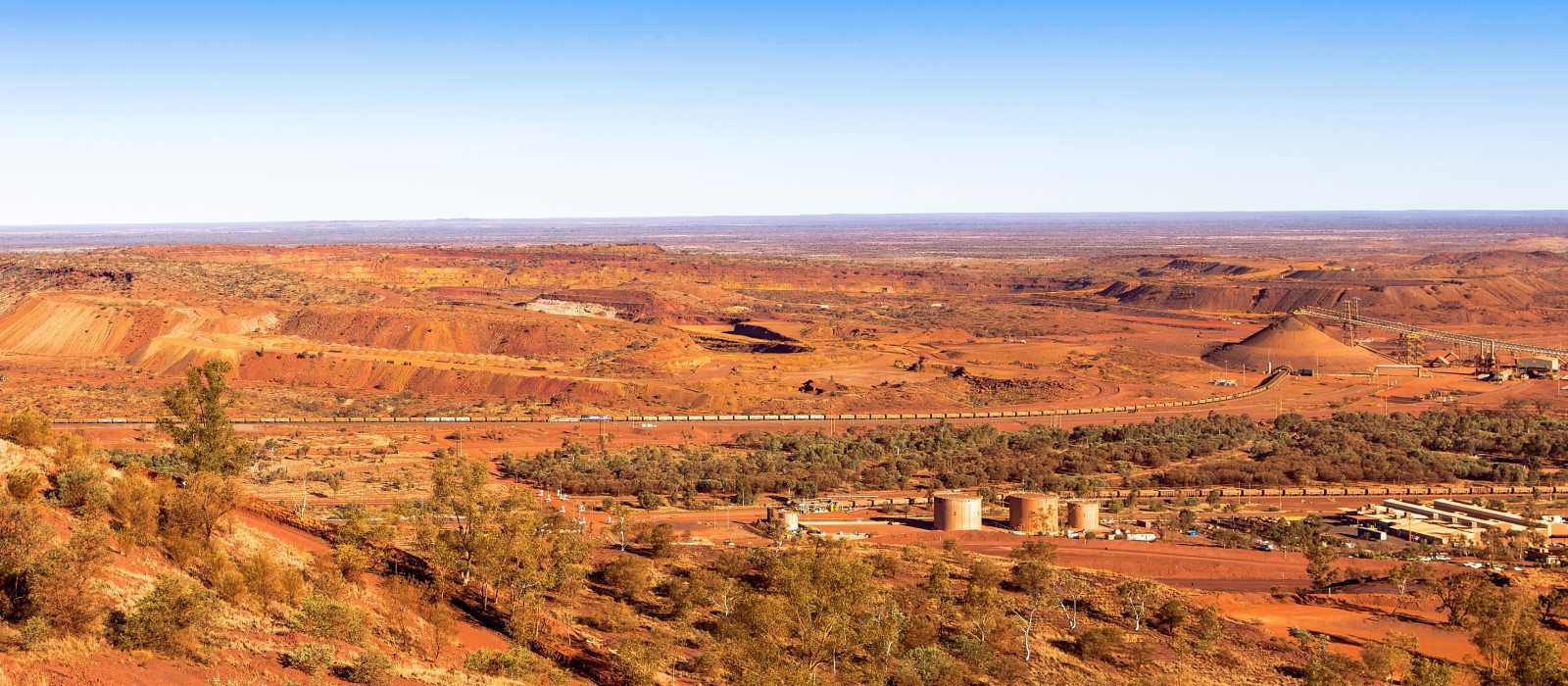 The 2021-2022 Western Australian State Budget delivered by Premier and Treasurer Mark McGowan celebrated the resources sector's vital role in the State's economy, with record contributions lifting WA to a record breaking $5.6 billion surplus and forecasts predicting a further 3.5 per cent growth.
The resounding message from WA is of an incredibly bright future for the current and future workforces of WA's mining industry.
The resources sector has had the critical task of underwriting Australia's pandemic response, providing valuable support to the State's economy, and delivering billions in additional royalty revenue to the Commonwealth. Resources sector professionals have driven WA's strong economy, which will be a chief driver of Australia's broader pandemic recovery.
The resource sector's $12.7 billion contribution was the State's single most significant revenue stream.
Australia's exports grew to a record $223 billion, accounting for 60 per cent of national exports, and the majority of that was from mining, particularly iron ore. The ability of the resources sector to continue to operate in a COVID safe way has been the major contributor to the 1.7 per cent increase in the State's employment. The growing demand for skilled professionals has created more highly paid job opportunities for Western Australians to join the resources sector.
The expected rise in most major commodities, including nickel, copper and lithium, indicate the depth of possibility for new and emerging industries in battery metals and new energy. The AusIMM's recently released Lithium and Battery Metals Policy Paper recognises the wealth of opportunities to support resource professionals who are shaping the industry's exciting future.
Supporting best practice and excellence in the resources sector
The AusIMM continues to strongly advocate to the Government that our sector's future relies on the innovation, investment, technology, and the continued professional and technical excellence of our resources professionals.
Increased funding and the Resources Development Strategy indicates strong opportunities for the sector and its professionals. The WA Government have committed to invest:
$100m for the Investment Attraction & New Industries Fund, developing a range of emerging sectors including battery manufacturing and green steel.
An additional $2.5 million per annum for the Exploration Incentive Scheme
Funding for the mentally healthy workplaces for fly-in, fly-out (FIFO) workers in resources initiative.
$750 million Climate Action Fund to transition WA to net zero emissions by 2050, including $256 million for renewable energy initiatives, which will be strongly connected to the mining sector's outputs.
$120 million has been allocated to the Streamline WA program to improve and speed up project approvals, creating an opportunity to increase access through new projects for resource professionals in the State.
New rules to fast-track construction on mine sites could create more demand expanding opportunities for professionals in the sector.
Securing the future workforce through investing in skills, education and training
As the Trusted Voice for people in resources, AusIMM exists to champion our resources professionals' continuous professional development, technical excellence, and leadership. This requires substantial investment in skills, education and training.
The WA Government's commitment to the WA Jobs Plan complements this by:
Establishing the WA Jobs Taskforce
$6 billion investment in education will ensure skills developments for WA future workforce needs, including the mining sector.
$87.6 million for upgrades to STEM facilities in schools
Funding allocated for increased vocational education and training places
$198 million per annum over the next four years to deliver regional vocational education, training and career development support.
$1.5 billion for regional educational facilities which can increase support for professionals and their families in local mining communities.
$15.6 million to establish a Major Projects Directorate to assist with managing skills demand and easing pressures to ensure access to workforce capability needs across industry and government projects in WA.
A safe sector that provides an opportunity for all
AusIMM's commitment to promoting a safe and diverse workforce is supported by several 2021-22 WA Budget funding initiatives. With $1.9 billion allocated to health, and $495 million to boost mental health services, resources professionals should be able to rely on improved access to necessary care no matter their location.
The Government has allocated $9.1 billion to invest in developing regional opportunities. This investment covers infrastructure projects and services, including health, education and training, tailoring approaches for reskilling, upskilling and lifestyle services to provide long-term opportunities for regional communities. This could have a substantial benefit on local resource communities in attracting and retaining local workforce talent and maintaining vibrant regional hubs.
The $487 million in the WA Budget committed to COVID-19 response and preparedness, including the vaccine rollout, will help secure the health of all resource professionals, who continued to work throughout the ongoing uncertainty of the pandemic.