5 minutes with Social Performance Chartered Professional Assessors Elizabeth Bradshaw and Janina Gawler
In 2020, AusIMM released its Social Responsibility Statement, a world first for minerals professionals, highlighting the organisation's commitment to global best practice in social performance (SP).
The Statement is one part of AusIMM's Social Responsibility Framework, which also includes a pathway for professionals working in SP roles to become accredited through AusIMM's Chartered Professional (CP) program. Accreditation in this discipline is another global first for the mining sector.
AusIMM sat down with SP CP assessors Elizabeth Bradshaw FAusIMM(CP) and Janina Gawler FAusIMM(CP) to discuss what the new competency means for professionals working in SP, and the benefits the new status will bring to broader industry when it comes to achieving best practice.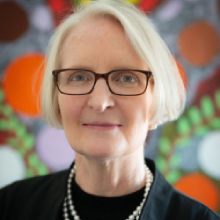 Elizabeth's first mining industry-related role was for the Western Australian state government, working with Aboriginal communities and stakeholders to nominate sites of cultural significance, followed by consulting for the Roebourne Aboriginal land council and PhD studies working with Traditional Owners on the archaeology of Pilbara coastal occupation. In 1996, she was employed as a specialist archaeologist by Hamersley Iron (at the time a subsidiary of Conzinc Rio Tinto of Australia (CRA)), and ultimately worked for the company that became Rio Tinto for 22 years, including as Principal Advisor of Global Communities and Cultural Heritage.
Elizabeth is now Director/Principal of her consultancy specialising in social performance and cultural heritage business systems, risk and assurance for the resources sector. Her appointments include Senior Industry Fellow at the University of Queensland's Centre for Social Responsibility in Mining (Sustainable Minerals Institute) and Chair of the Advisory Board at the University of Western Australia's Centre for Rock Art Research & Management.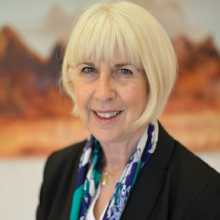 Janina joined the mining industry in 1997 after a career as a senior executive in the Australian Government specialising in employment and training and previously working in Aboriginal education. She then joined Rio Tinto (then CRA) to increase Aboriginal participation in employment and business, with Rio Tinto seen to be an industry leader in this area.
Over a 15 year career Janina held several roles within Rio Tinto. As General Manager Communities, she led the negotiations with many of the Native Title groups to achieve inter-generational Indigenous Land Use Agreements, to support growth for the Pilbara Iron Ore operations. In Guinea she was the Director Communities and Environment and was responsible for the land acquisition and resettlement for the Simandou project. She went on to be Global Practice leader in Communities in Social Performance (CSP) and the global practice team pioneered CSP standards in Rio Tinto in 2014.
Janina is now a Director of RST Solutions for Community Engagement, a consultancy specialising in land access negotiations and community and stakeholder engagement for resource development and infrastructure projects.
At the beginning of their careers in mining, the idea of social performance as a professional discipline was in its infancy. 'My cultural heritage role within Hamersley Iron was the first such staff role within any mining company globally,' says Elizabeth.
'I came into CRA under the "new competencies" framework which had been established by the then CEO Leon Davis. I brought the experiences and skills I had developed as a social scientist working in communities, which were standard practice, so I was surprised that these were seen as unusual,' says Janina.
Understanding the importance of the role of SP professionals took time (and met some resistance in the industry), but the work of pioneers like Elizabeth and Janina – and the positive results they brought for companies and communities – has culminated in the formalised recognition of SP professionals through the new CP category.
Part of the process of growth was taking what might have been isolated examples of social performance best practice at one company and helping share it among the professional community through conferences, publications and Indigenous and academic institution partnerships. In September 2004, in conjunction with several Australian based mining companies, Janina facilitated a workshop on social performance, helping identify the competencies to be developed and standardised, and building understanding of social performance within the industry for front line practitioners.
The historic view was that SP professionals in mining companies were 'outside' the company itself, acting more like 'boundary riders' between local communities and companies. But, with the Australian industry leading the way, social performance continued to shift from 'good practice' in an Australian environment to 'expected performance', leading to establishment of dedicated policies and standards among the world's largest companies.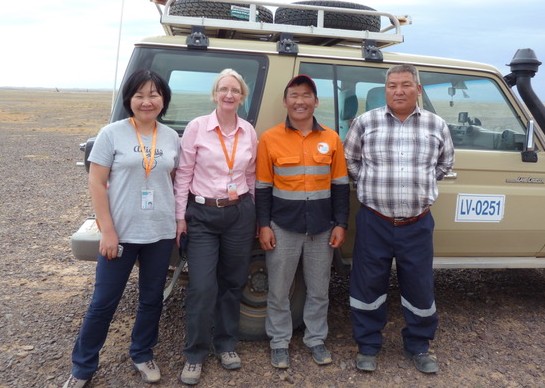 Janina and Elizabeth believe this has seen the roles of SP professionals become much more legitimised within industry. 'Cultural heritage professionals working with industry in Australia is now standard practice,' says Elizabeth, 'either on staff or as a consultants. And the mining industry is one of the major employers for archaeologists and cultural heritage professionals.'
'In terms of land access for mining and infrastructure, it is evident that Indigenous and local communities around the world are much better able to assert their rights today,' says Janina. 'Every company requiring access to land for its operations must be able to obtain and maintain a social licence to operate. This requires a whole of business approach, including using formal agreements which set out mutual benefits and access to local employment and local procurement. Community participation in heritage and environmental management is fundamental to building strong and trusting relationships.'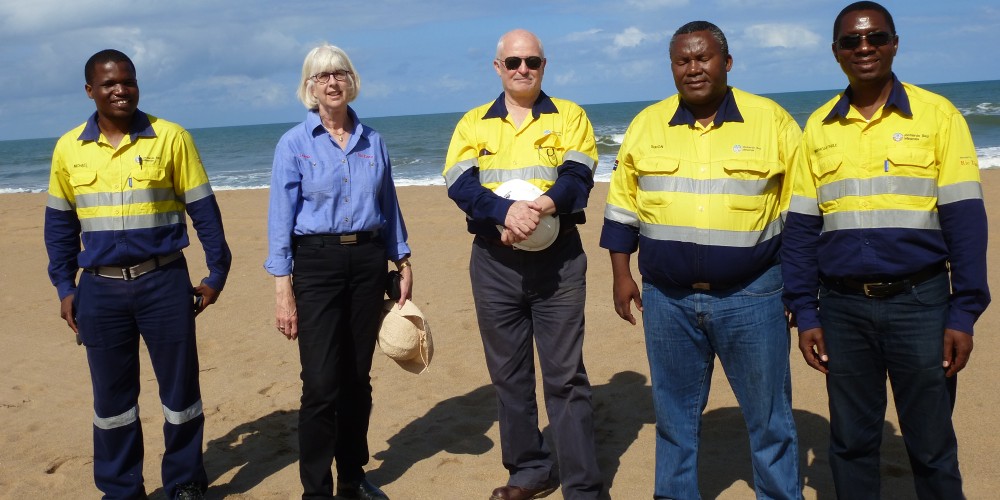 Elizabeth and Janina emphasise that formalising the work of SP professionals through AusIMM's Chartered Status will further help to strengthen understanding of the vital importance of these roles, and ensure best practice in a space that is critical for social licence to operate.
'[The new status] helps show that this is a career path that has merit and standing in the industry – and more broadly,' says Janina.
Elizabeth agrees. 'It helps understanding both among professionals and companies about the role of social performance professionals. It provides a common language for everybody to understand the purpose of social performance practitioners in a mining company.'
By framing the work as a formalised professional discipline alongside other, well-accepted industry disciplines such as mining engineering, the CP status will help SP professionals confidently express the work they are doing as vital to the company's overall success. The focus on performance sets out the need to have clear and measurable objectives and to maintain standards. In the current world of ESG which require investors to take account of the Equator Principles and Human Rights, the mining industry needs to know it has qualified professionals that are well-recognised and highly competent in their field of social performance.
The Chartered Professional status can also help provide a level of assurance to resources companies, local stakeholders, government and the public, that the registered SP professionals working with them have the necessary qualifications and training to achieve the best possible outcomes.
As AusIMM starts to build the number of accredited SP professionals – especially focusing on those who are well established in industry – over time a solid pipeline of social performance professionals working in the industry will be established. The range of disciplines within the broader social performance category ranges from those with qualifications in the humanities (anthropology, sociology etc) to other areas including economics, law or international development roles.
When asked about the personal significance of CP status for professionals working in social performance, Janina says, 'Engineers have a qualification and a responsibility under Chartered Professional status with AusIMM – and now we do too. We have always been taken seriously as professionals, but this new recognition of our specialty really helps to have our voice heard alongside other qualified professionals.'
AusIMM's ESG Forum 2021
AusIMM's recent work in the social performance and responsibility space was built upon discussions at a 2019 Social Licence to Operate Forum, organised by the Consulting and Social and Environment Societies, which culminated in AusIMM's ESG-SR Committee presenting a number of recommendations to the AusIMM Board, ultimately becoming the basis for the Social Performance Framework.
Building on this, in October 2021 another Forum will be presented to engage professionals in more detail around understanding the importance of ESG in the resources sector.