A dying art: Hand identification of ore minerals in the field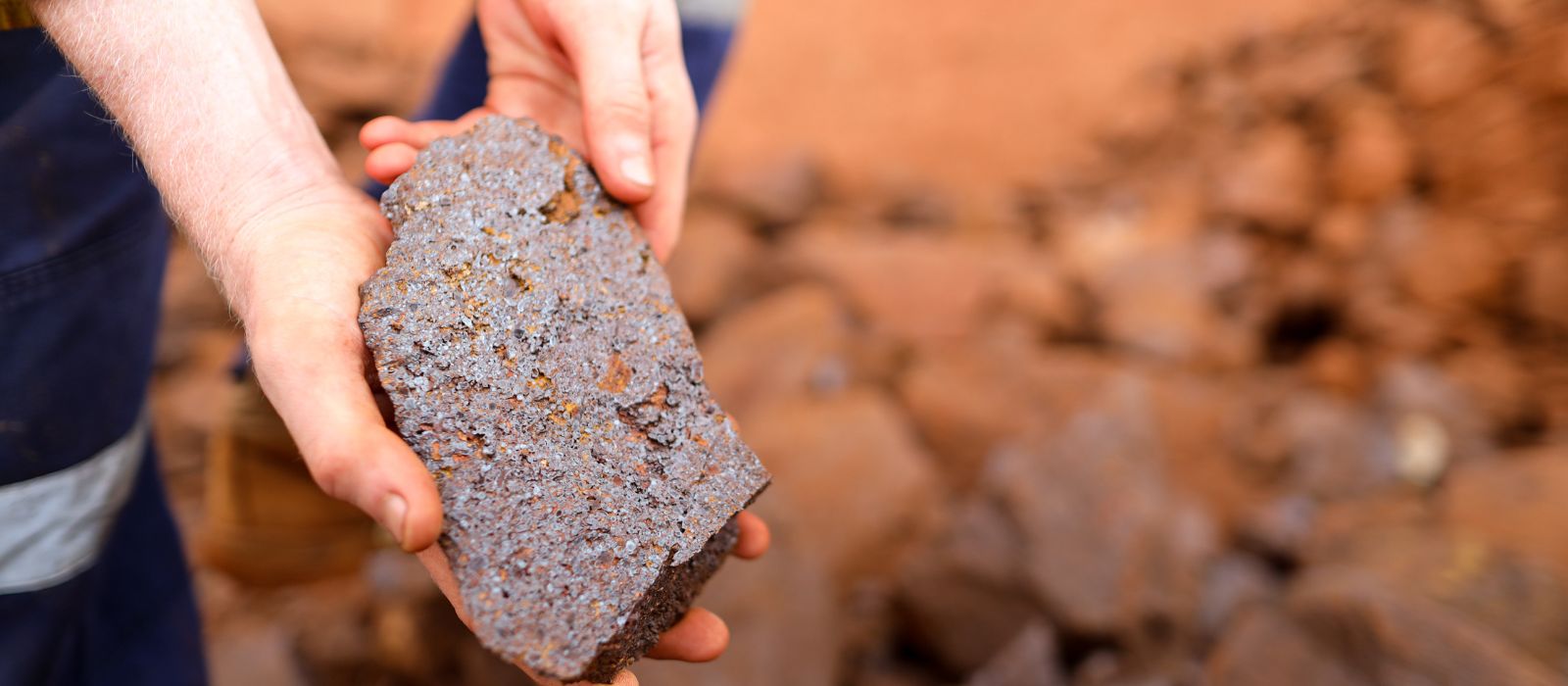 While technology, like mineral identification tool QEMSCAN, is driving the future across the resources industry, for AusIMM Fellow and geologist and author of AusIMM's recently released Practical Ore Mineralogy handbook, Mike Wort, there are benefits to be gained from ensuring traditional skills don't wither in the pursuit of innovation.
'Imagine you find yourself on a tight schedule. When you see a new or different mineral in the pit, hack it out with a hammer and take it back to the site office – there's no QEMSCAN in the middle of the desert or at other equally remote sites. You need to be able to identify it yourself.'
Having been a practising geologist for more than four years before re-training to become a mineral process engineer in 1968, Mike has watched the evolution of mineral identification shift to lab-based methods – at the expense of the lost art of field identification.
'I initially was quite appalled by the enthusiasm for QEMSCAN and similar technologies like MLA and TIMA. The view was that they take errors out of estimating precise proportions of minerals for reasonably accurate findings – and they do. There was also a suggestion that mineralogists were now out of a job!
'But launching my career with a degree in mining geology, I took pride in having the ability to identify a mineral from a lump of material in my hand. That skill meant I could provide guidance without having to wait weeks for a lab result.'
When Mike was working his way through his first degree, hand identification was central to the practical elements of the mining geology exam. 'You were presented with minerals and mineral powders, and you had to identify them using simple tests, as you would in the field.'
It's that hands-on knowledge that Mike wants to see retained in the industry.
'It's not to compete with newer approaches to identifying minerals, but to complement them. Those methods (like QEMSCAN) are quantitative, highly accurate – but also very expensive, and can only be carried out at a uni lab, or perhaps the city premises of a company in the mineral analysis game.
'Having the ability to identify minerals in the field represents savings to the business – time lost sending materials in for processing when a simple field analysis is entirely possible.'
To the lay person, mineral identification techniques might sound like sorcery: fire and brimstone, coloured flames and resulting ashes indicating the presence of one mineral over another.
For Mike, it's about passing along knowledge to the next generation of mining geology and mineral processing professionals. 'I wanted to keep those skills alive so they didn't die.'
Which led to his latest project: authoring the Practical Ore Mineralogy book, published by AusIMM.
'I wanted to encourage people, especially geologists and those interested in minerals, to learn simple mineral identification techniques you could apply anywhere.
'For example, say you're holidaying on a farm stay and spot an outcrop of rock, with visible metallic sulphides – with the handbook (available in print or digital) and a few rudimentary tools, you'd have a good chance of correctly identifying them.'
For process and chemical engineers suddenly finding themselves with mineral processing responsibilities, a resource like this book has the potential to bridge a knowledge gap, especially as those in the industry with the skills to hand identify minerals march steadily towards retirement.
'You can decide early on, "am I going to put hours into excavating this sample and carrying it all the way back to the mine? Is it a real ore mineral, or is it without value?" Having the skills to make that call onsite without having to wait for lab results is significant.'
The book captures Mike's passion for his subject matter, the words leaping off the page to offer practical steps and key information in an engaging format that turns what could have been a dry publication into a compelling page-turner.
'I consider myself especially privileged to have been working in the fascinating mining industry.'
Practical Ore Mineralogy is available for purchase in both print and digital formats from the AusIMM digital library.
Acknowledgements
Many thanks to author Mike Wort, who would also like to acknowledge the assistance of Dr Peter Gregory, who Wort recognises as a world-class diamond exploration expert, and AusIMM Publications Manager Kristy Burt, for her outstanding support – all while Covid was in full swing.