Achievements of women in mining showcased at 2022 Tasmanian awards ceremony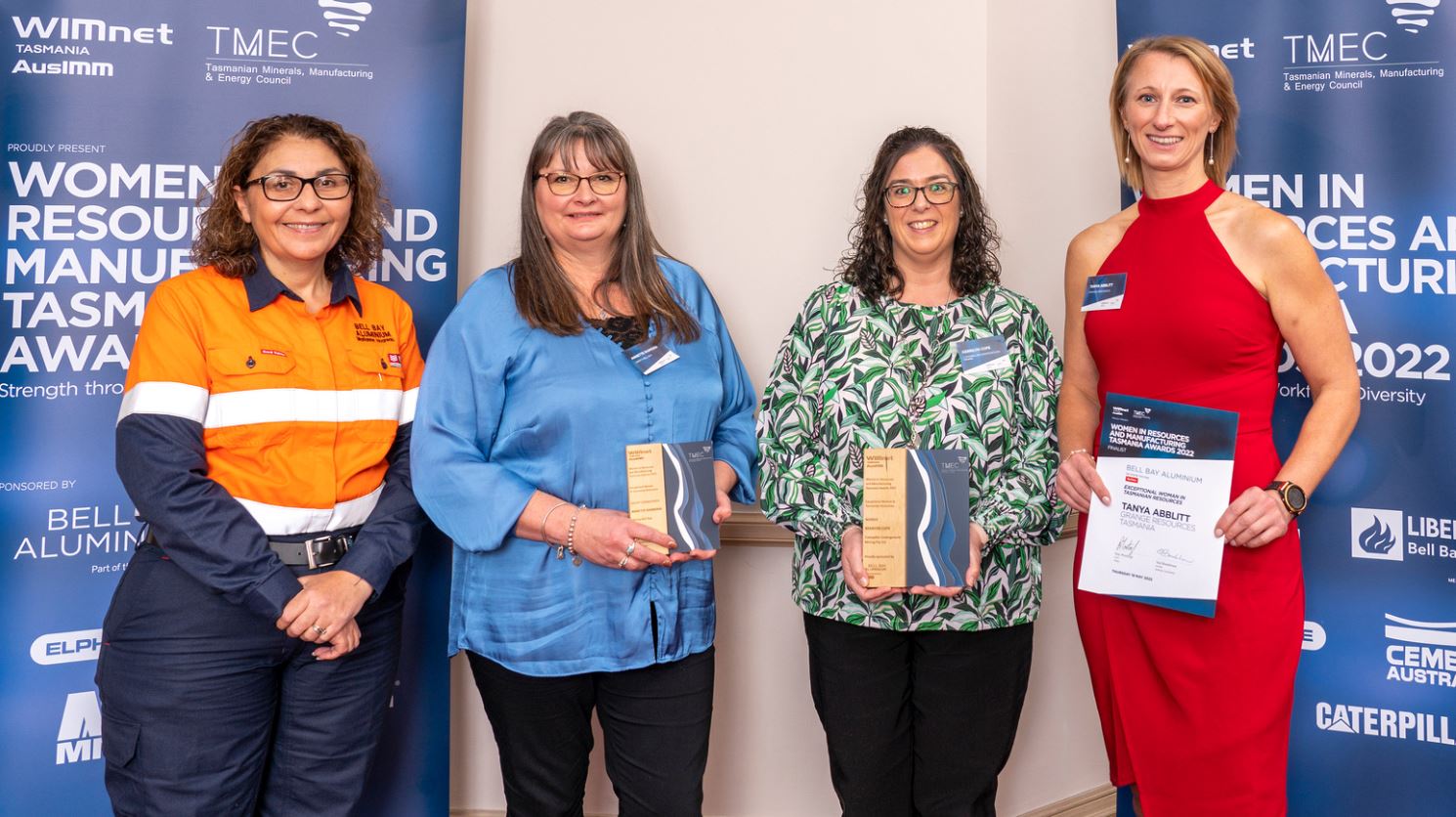 Five outstanding people working in Tasmania's resources, mining and manufacturing sectors have been recognised at the 2022 Women in Resources and Manufacturing Tasmania Awards ceremony in Launceston.
The Awards, organised by the Tasmanian Minerals, Manufacturing and Energy Council (TMEC) in conjunction with the AusIMM Women in Mining Network Tasmania (WIMnet), create awareness of inspirational women working in resources, mining and manufacturing and encourage other women to pursue careers in these industries.
Ted Bradshaw FAusIMM, Chair of AusIMM WIMnet and Head Judge, remarked on the important role of the awards in inspiring women to pursue careers in non-traditional sectors. "The awards provide important recognition for the contribution women are making locally, but also for the companies who employ, support and provide career opportunities for our inspiring women," Ted said.
Meet the 2022 winners below.
Exceptional Woman in Tasmanian Resources
Winner: Kerrilyn Cope, Caterpillar Underground Mining Pty Ltd, Human Resources Manager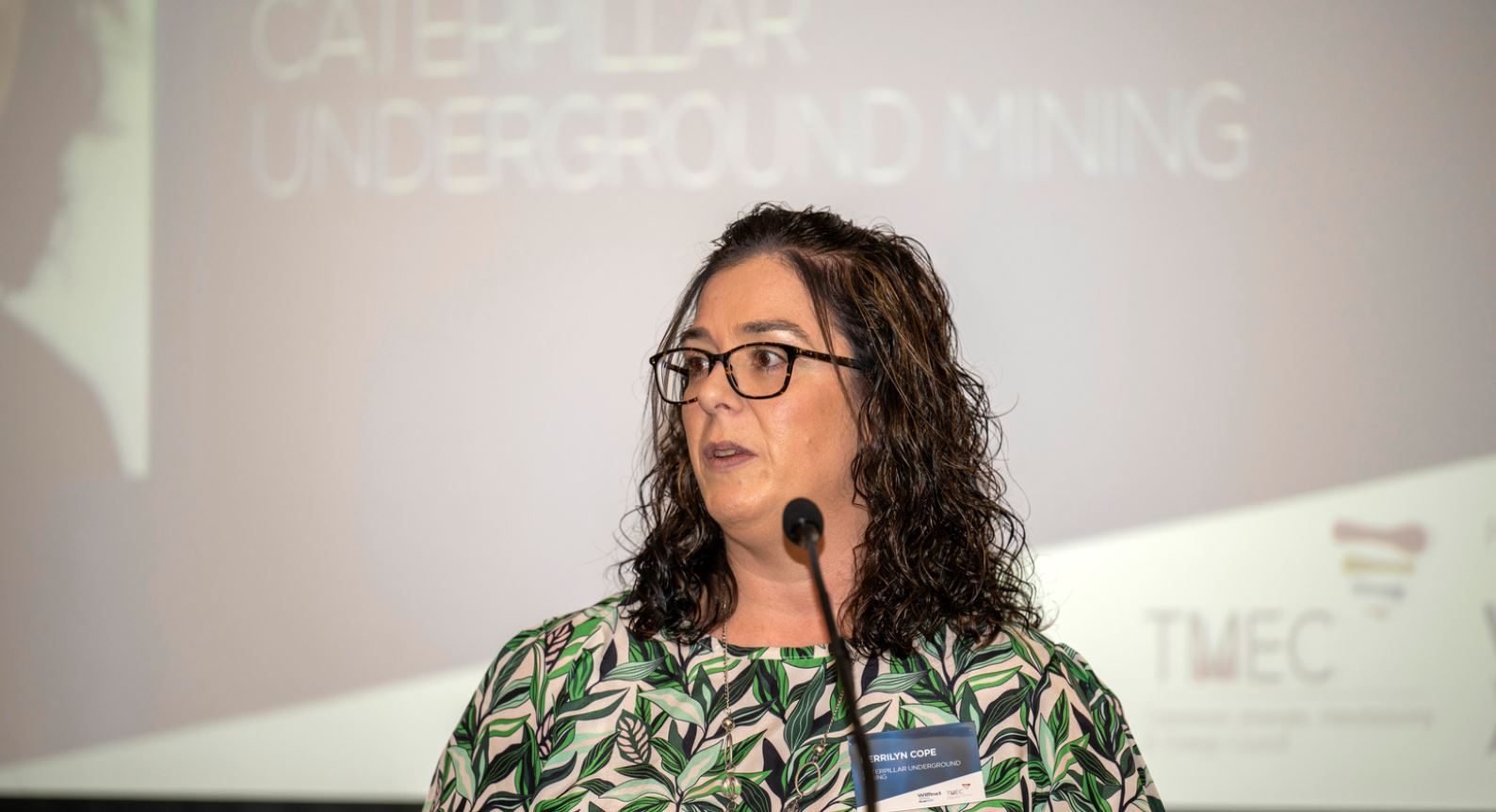 Kerrilyn is the Human Resources Manager at Caterpillar Underground Mining Pty Ltd. She is one of two female managers within the company, the only female leader on the Hard Rock Vehicle Management Team and the first female Australian resident to become Human Resources Manager. Having a seat at the table with a very supportive management team, she says she is able to participate in and engage in strategy sessions further promoting women in the resources sector.
Among her focusses is working with the local recruitment team to increase the effectiveness of job advertisements, putting measures in place to conduct meaningful gender specific and intentional candidate sourcing – and ensuring that there is at least one female on all interview panels.
Highly commended: Annette Raimona, Liberty Bell Bay, Training Specialist
Exceptional Young Woman in Tasmanian Resources
Winner: Jade Locking, Grange Resources, Pit Operator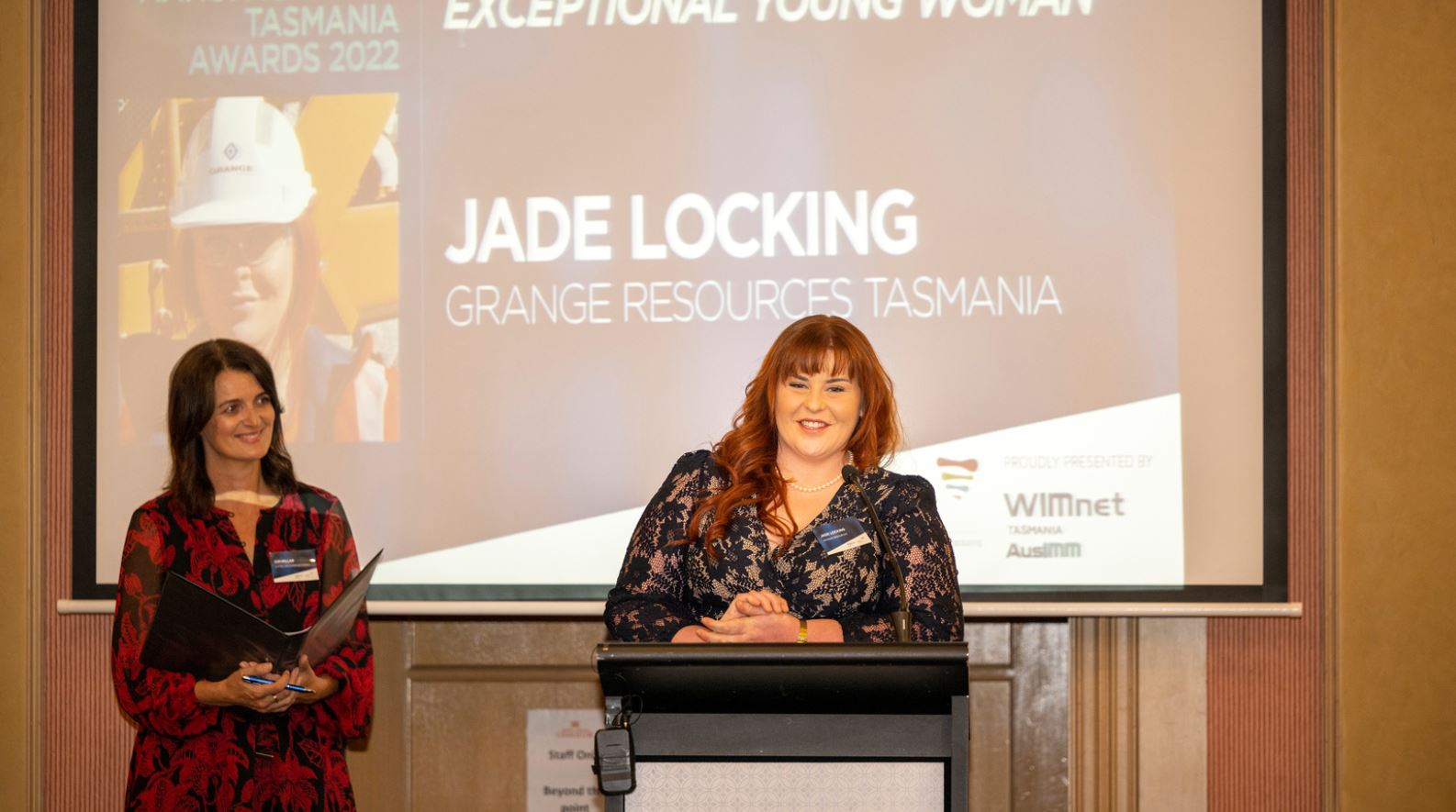 Jade Locking started at Grange Resources after migrating from the UK. She is spearheading the company's 2022 Inclusion and Diversity workgroup. Among her projects include a current trial introducing the "Grange Sanitary pack". The pack allows access to free sanitary items to all female workers on site if they need them. She says inclusion and diversity is about recognising and respecting individual differences such as gender, ethnicity, sexual orientation, and personal appearances and valuing how these differences can have a positive influence.
Highly commended: Jessica Hill, MMG Rosebery, Level D Operator – Remote Loaders
Outstanding Tasmanian Tradeswoman, Operator or Technician
Winner: Lorien Gear, Liberty Bell Bay, Maintenance Planner
Lorien hopes to inspire other women to pursue their careers in trade. In 1991 she was successful in gaining an industrial electrician apprenticeship with the Hobart regional water board – and the rest is history! There was a career change where she was a postie but was introduced to automatic sorting machines – bringing her back into a technical position. While working as a shift electrician at a Bell Bay sawmill she had the motto – 'to ensure I learnt at least one new piece of knowledge daily'. Lorien has been with Liberty Bell Bay for around six months.
Highly Commended: Jayna Aitken, Bell Bay Aluminium, Process Operator Potlines
Inclusion and Diversity Champion in Tasmanian Resources
Winner: Joshua Clark, Bell Bay Aluminium, Superintendent South – Potlines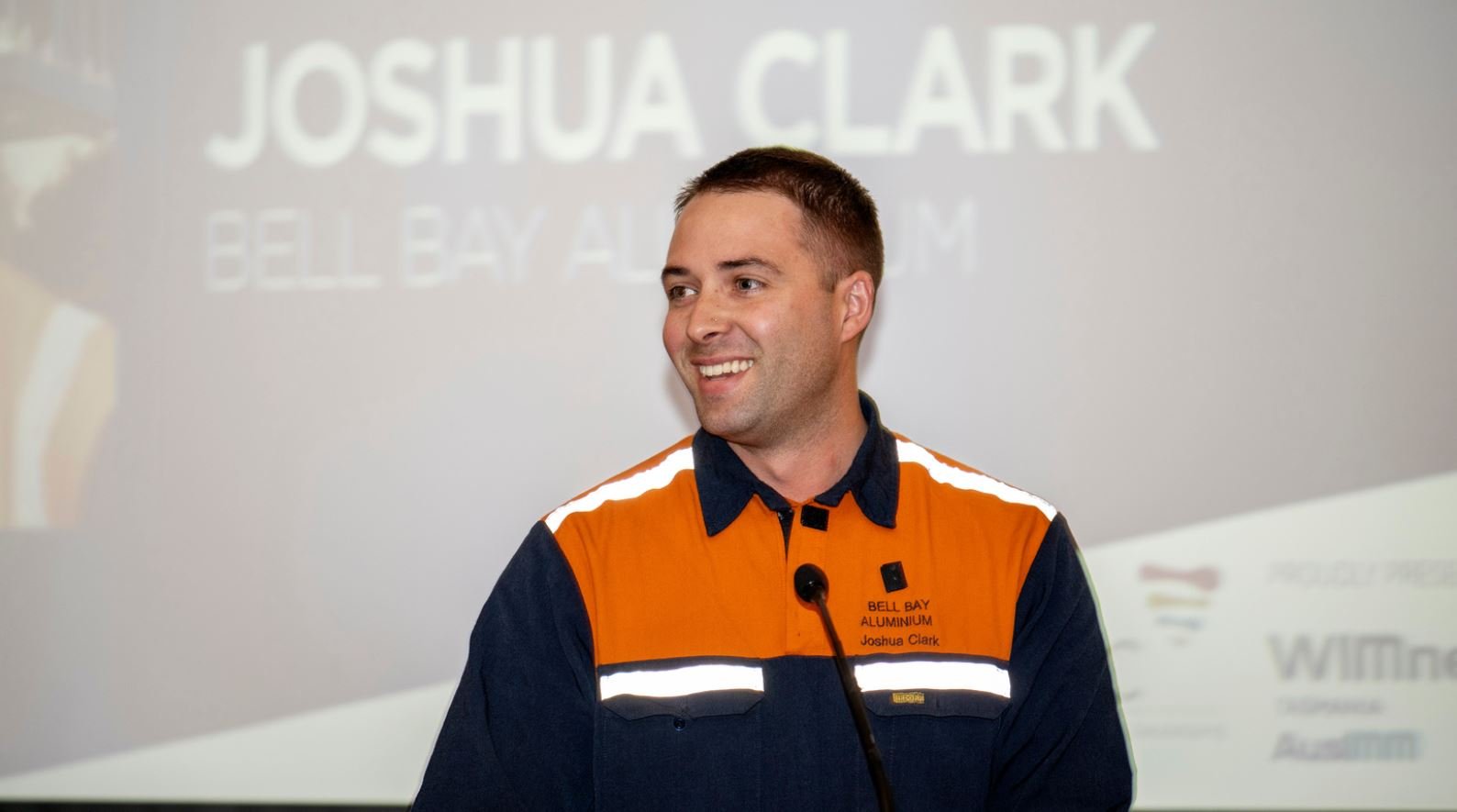 Joshua has held various leadership positions, progressing to superintendent in 2020. He's focused on setting clear messages on respectful behaviours and educating the team on an inclusive culture to ensure women are respected and valued in the team. And since starting in the role there has been an increase in female participation from 26 per cent to 30 per cent. Becoming a father in November 2021 has pushed him harder to advocate for improved maternity support for team members. He has a goal to increase the number of females in technical leadership roles in Potlines.
Exceptional Woman in Tasmanian Manufacturing
Winner: Samantha Boarder, Elphinstone Pty Ltd, Safety, Health, Environment & Quality Manager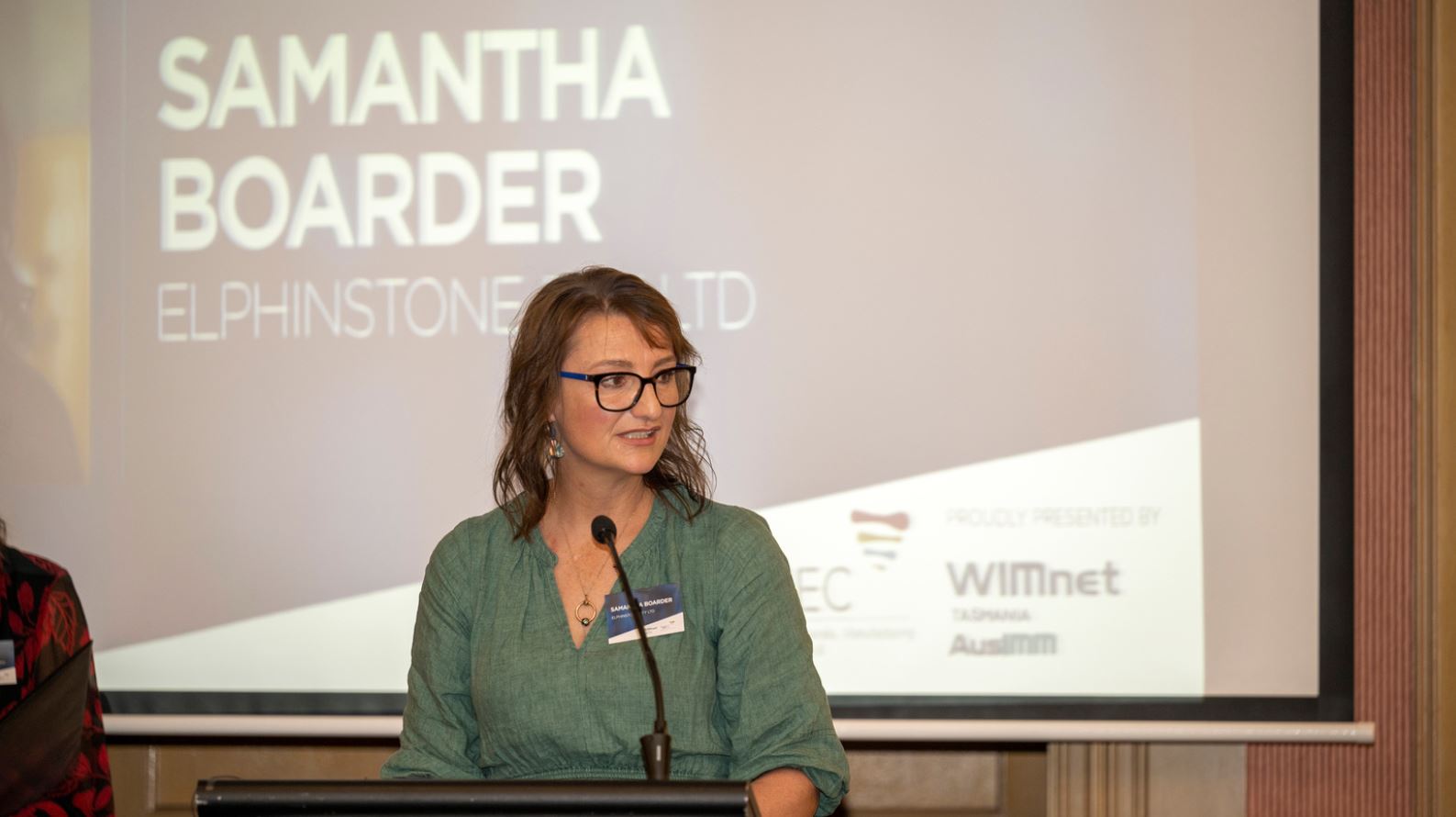 Samantha is in a very different role to the one she started out as more than 30 years ago as a biochemical technical officer in medical pathology. Her career path has been shaped by her interest in improving work health and safety through challenging culture and the status quo. She has four children – managing to juggle a career and motherhood with – at one point – 4 children under the age of 5 (including twins) and the challenge of having an autoimmune disease. She says her life experiences have created a strong sense of resilience.
About the awards
The awards ceremony was livestreamed to the TMEC Facebook page during the event. This allowed the finalists' family, friends and colleagues to watch the announcement of each of the award winners in real time.
These awards are generously sponsored by Cement Australia, Bell Bay Aluminium, Liberty Bell Bay, MMG Ltd, Caterpillar Australia and the Elphinstone Group.
The winners of each of the Tasmania award categories, automatically progresses to the national awards which will be hosted by the Minerals Council of Australia and announced later in the year.
Photos courtesy Rob Burnett Images.