Addressing the economic myths around dry tailings
Storage of process plant tailings in dams is one of the highest risk aspects of mining operations, with potentially devastating consequences if mining companies get it wrong.
Several recent examples include tailings dam failures at Brumadinho (2019), Samarco (2015) and Mt Polley (2014). The catastrophic failure of these dams left devastating social, environmental, and economic legacies, and raised public awareness about the need for best practice tailings management worldwide.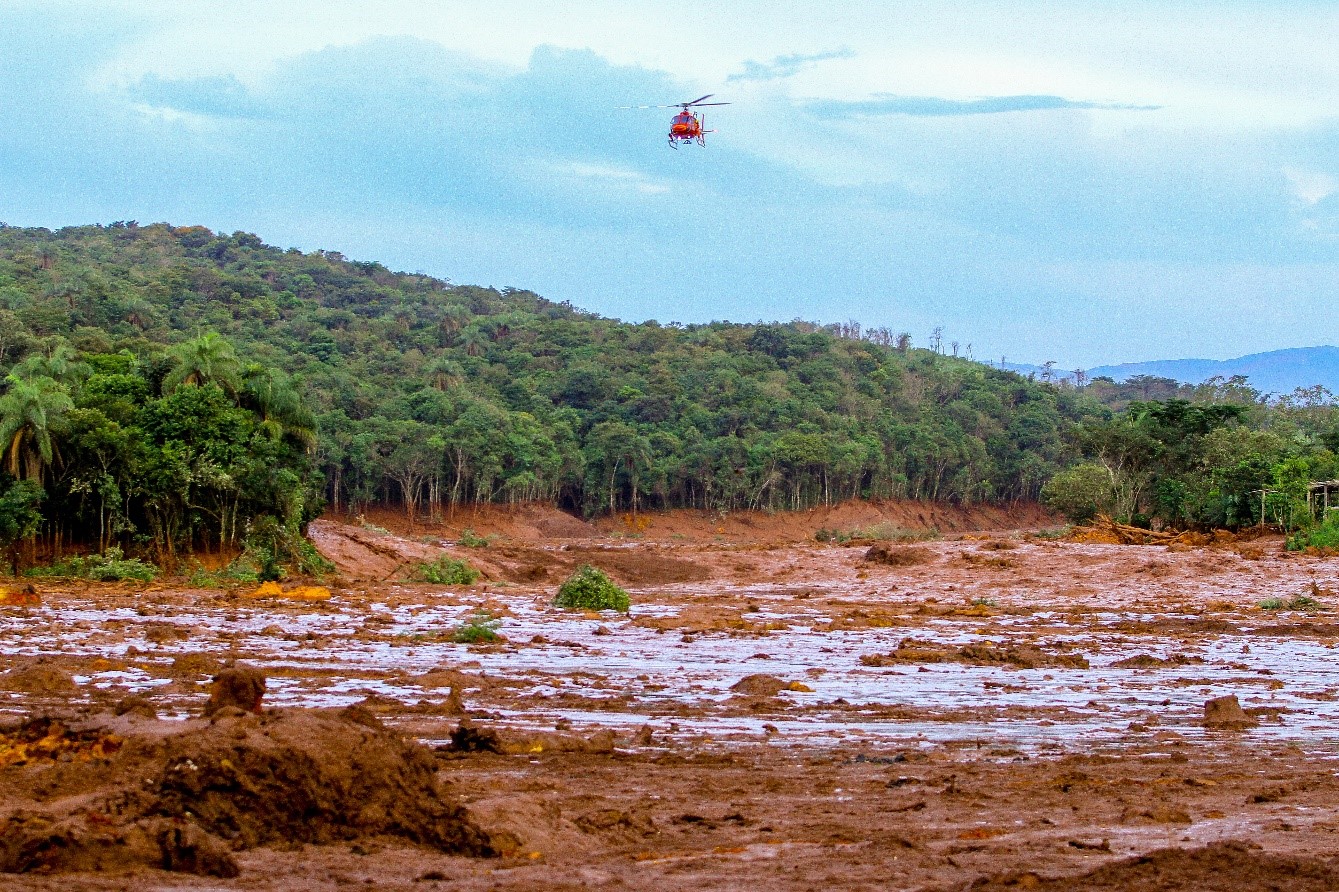 If we look at the frequency of similar 'serious' or 'very serious' historical tailings storage facility (TSF) failures over the last eight decades, there is a growing cause for concern with the number of significant failures generally increasing. A contributing factor is that as orebody grades decline, mining throughputs increase, and failures become larger in magnitude. So, we are faced with two questions:
Who will pay the cost to address this disturbing trajectory?
Who will pay the cost if this trajectory continues?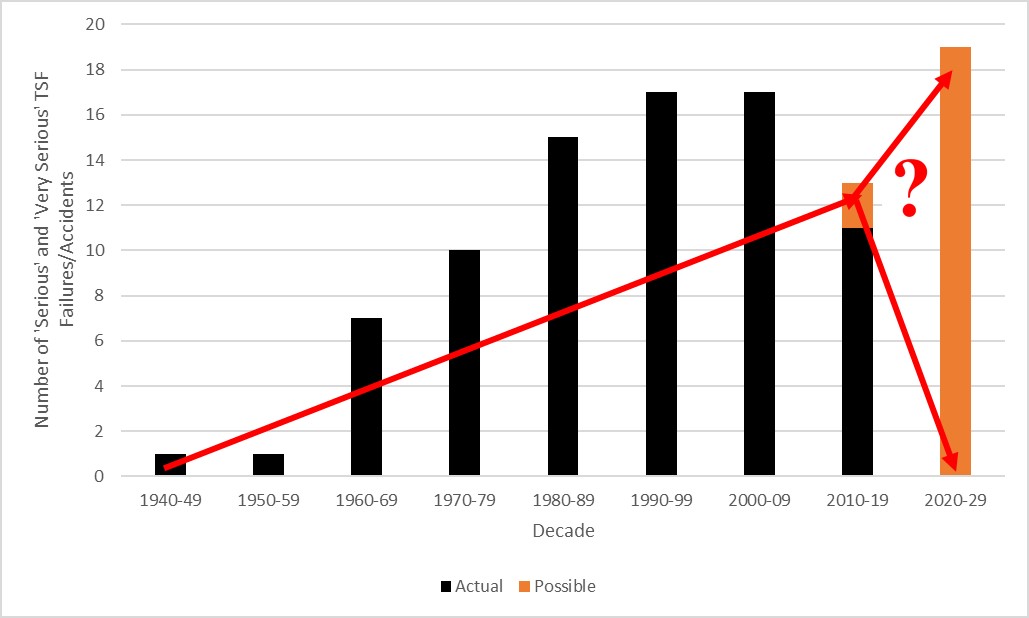 Following the most recent dam failure at Brumadinho in Brazil in January 2019 that killed nearly 300 people, a group of 96 institutional investors acting as part of the 'Investor Mining & Tailings Safety Initiative' wrote to 683 mining companies seeking greater disclosure on the management of tailings storage facilities. Additional investors have since joined the group, which now represents more than US$12 trillion assets under management.
As a result, 34 out of the world's 50 largest mining companies, representing 66 per cent of the industry by market capitalisation, have now contributed information to a 'global independent public classification system' that monitors risks posed by tailings dams.
Finding a better way
The spotlight is firmly on the mining industry, which must now find a better way to manage tailings. Whilst there is no silver bullet for solving tailings dam challenges, reducing the water in tailings goes a long way to addressing the fundamental geotechnical and water management issues.
Storing tailings dried in rehabilitated landforms instead of wet mud in dams can improve the social and environmental outcomes of projects by:
reducing the risk of loss of containment
minimising site water consumption
enabling progressive rehabilitation.
Other benefits include:
smaller site catchment areas
reduced runoff
reduced leachate production
less contamination of groundwaters
less onerous ongoing monitoring.
All this in a context of increasing social, environmental, political, and economic pressures is forming a compelling argument for drying tailings, even for lower grade deposits.
Improving economics of dried tailings solutions
Yet despite all the urgency and benefits, because dry tailings storage requires more project capital, a stubborn perception lingers throughout our industry that it will reduce a project's economics when compared to wet storage. However, recent developments in dewatering equipment designs are reducing costs to the point where high capacity filtration and dry stacking of tailings is now comparable with storage in dams over the life of the project, particularly for projects in arid environments with high water costs (Pyle, 2019). Other dewatering technologies are also advancing rapidly and showing promising results at smaller scales.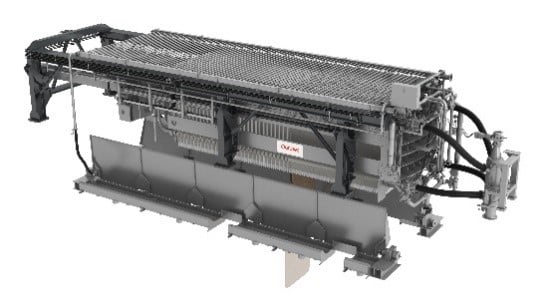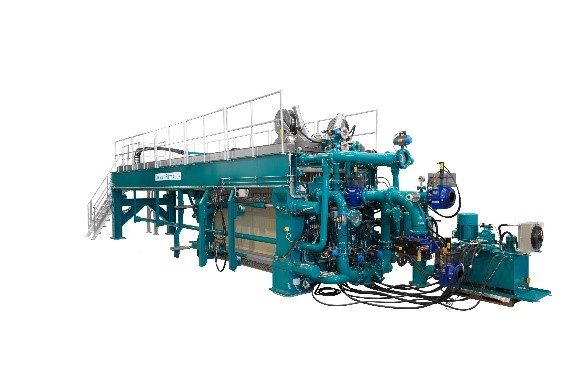 Furthermore, a new technology called 'coarse particle flotation' is allowing minerals to be ground to coarser sand-like size fractions, rather than to finer silt and mud. The sand waste is coarse enough that water free drains away and the volume of material that requires dewatering or storage in dams reduces. These solutions can simultaneously provide better economic, social and environmental outcomes.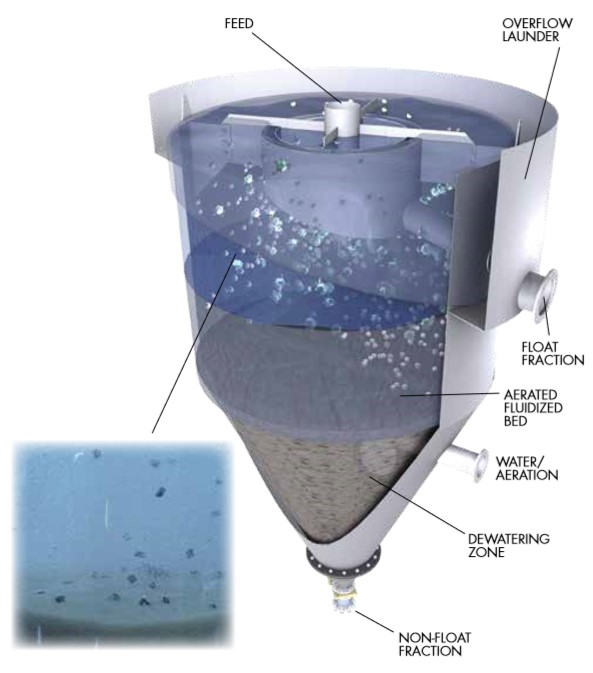 Despite these new and promising technologies, recognising the value they can bring is not always straightforward; assessments of dry tailings storage are often constrained by 'siloed' behaviour, where experts from different disciplines (ie geology, mining, processing and tailings geotech), engaged from different sub-consultants at different times can optimise their own silo, but fail to recognise the key value drivers and optimise the bigger picture.
Ausenco are leaders in tailings dry stacking, and take a broader view and remain engaged in implementing all aspects of tailings dry stacking, for example:
we are actively involved in the industry with several projects/studies filtering and dry stacking at high throughputs between 20 and 90 kt/d of tailings
we have installed the first HydroFloat® coarse particle flotation cell in a minerals application
we have an active environmental team with environmental and tailings-specific geotechnical and geochemical engineers
we are actively involved in the development and application of these specific technologies, with clients, equipment vendors and research organisations
we understand the detail as well as broad project views in a way that lets us optimise the overall solution, and compare the solutions fairly on equivalent bases, on a level playing field to ultimately find a better way.
Contact Matt Pyle if you would like to know how dry tailings can be part of your project.
Reference
Pyle, M. (2019) 'Economic Drivers for High-Capacity Tailings Pressure Filtration', Proceedings of the 6th International Seminar on Tailings Management, Tailings 2019, Santiago, pp.61 – 71.
---