Austmine Adelaide 2023 - 'Transforming Our Future'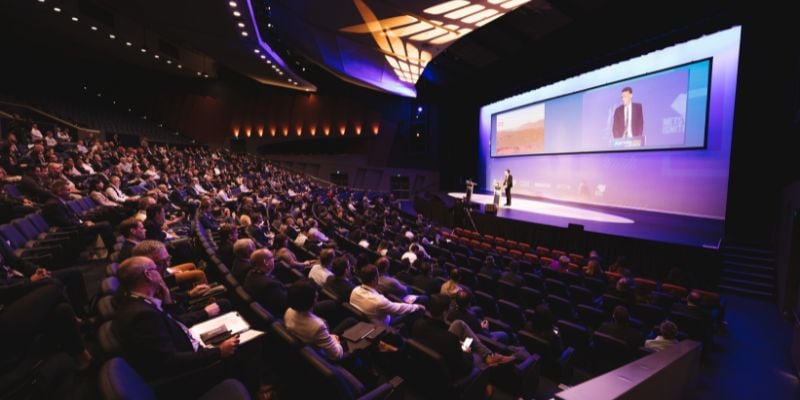 Decarbonisation and the energy transition, artificial intelligence, space technology in mining, and mining technology in space will be among topics explored at Austmine's world-leading mining innovation conference and exhibition.
AusIMM is proud to be a Collaboration Partner of Austmine 2023, which will be held in Adelaide from May 9-11, and bring together industry leaders, influencers, strategic thinkers and technology experts to challenge current thinking on opportunities and challenges the sector faces.
Transforming Our Future is this year's theme which will explore cutting-edge technologies, open innovation and forward-thinking strategies aimed at re-designing how mining operates.
The conference and exhibition will encourage strategic conversations to tackle how Australia meets the expectations of a new generation to lead a more sustainable future.
It is expected 1000 delegates, 70 mining companies and 100 exhibiting METS companies from around the world will join the conversation led by expert speakers in panel discussions including:
To the Moon and Back – Applications beyond Mining
Operating in Zero – What the Future Entails, and
The Innovation Frontier – Moving the Dial on Technology Adoption.
The conference and exhibition will encompass workshops, plenary sessions, collaboration laboratories and interactive breakout discussion groups. Leading innovators will be celebrated at the Industry Leaders' Awards Dinner.
Austmine CEO Christine Gibbs Stewart said the conference will disrupt current thinking about the industry's future.
"We are excited to be in Adelaide this year. South Australia is a beacon for innovation and technology and is leading the way in renewable energy transformation. This goes to the heart of what we're trying to achieve in championing transformative solutions for a sustainable future," said Ms Gibbs Stewart.
"We will take a look into the future to determine the actions we need to take today around climate change, skills, technology adoption and culture to ensure real sustainability for the industry going forward."
Austmine is also pleased to be working alongside the South Australian government to host the 2023 Copper to the World Conference which has become established as one of the world's leading annual copper events.
"This major one-day event, held in conjunction with Austmine 2023, will attract industry innovators from around the globe who'll provide the latest insights on how we navigate the future with new technologies," said Ms Gibbs Stewart.
The Austmine Conference and Exhibition is the go-to event for mining leaders to connect around strategic priorities, emerging opportunities and cutting-edge technologies that are driving change for a sustainable future.
For more information and to register, visit the Austmine 2023 website