Australian Federal Budget 2022-23: What it means for resources professionals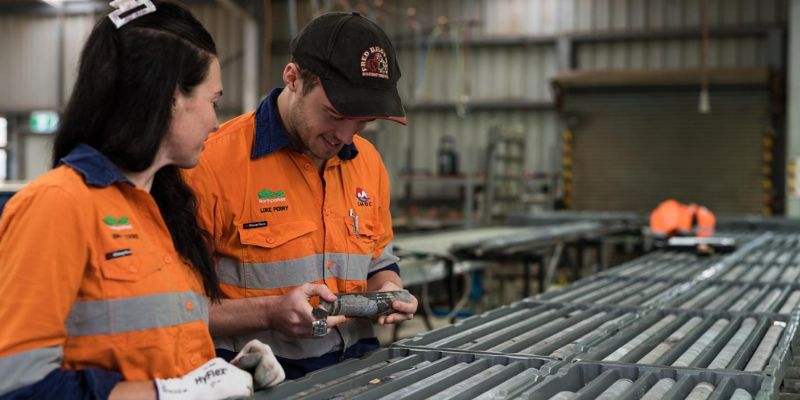 On 25 October, Australian Treasurer Jim Chalmers delivered the Albanese Labor Government's first budget with a heavy emphasis on health, education and childcare spending, a 20 per cent lift in skilled migration to 195,000 places, and $100 million for a Strategic Critical Minerals Development Fund.
Below is a summary of the budget initiatives most relevant to the resources sector and links to relevant Ministerial announcements. The budget papers website is here.
Economic outlook
In 2022-23 mining investment will grow at 4 per cent and in 2023-24 at 5.5 per cent.
GDP in 2022-23 will grow at 3.25 per cent and dip in the following year to 1.5 per cent as household consumption declines to 1.25 per cent.
In 2022-23 the consumer price index (CPI) and wages price index will be 5.75 per cent and 3.75 per cent respectively, and in 2023-24 the CPI will grow at 3.5 per cent and wages at 3.75 per cent. The long-term productivity assumption in the budget has been lowered from 1.5 per cent to 1.2 per cent
Strategic Critical Minerals Development Program
The Government has announced $99.8 million, over three years, for a Strategic Critical Minerals Development Program to "progress strategically significant projects and to overcome technical and market access barriers." This is in addition to the $50.5 million allocated to the Australian Critical Minerals Research and Development Hubs.
The Government is currently reviewing and refreshing Australia's Critical Minerals Strategy to ensure it reflects: (i) the evolving global landscape; (ii) its objectives for critical minerals; (iii) objectives for other priorities including manufacturing; (iv) the implementation of the Uluru Statement from the Heart; and (iv) achieving Government's net zero carbon target.
AusIMM is in regular dialogue with the department and more information on the Critical Minerals Strategy refresh is available here. You can read more from Federal Minister for Resources, Madeleine King's media releases here.
Apprenticeships, TAFE and higher education
The budget contains a previously announced 180,000 fee-free TAFE and vocational education places as part of a $1 billion agreement with the states and territory governments.
It has also announced 20,000 new university places to students under-represented at Australian universities including those from poorer backgrounds, Indigenous Australians and students from rural and remote Australia. Of the 20,000 additional places, engineering has been allocated 1738 places.
The extra TAFE, VET and training places are focused on the identified critical skill shortage areas of healthcare, technology, hospitality and tourism, construction, agriculture and increasing sovereign capability in areas like manufacturing and defence.
Recognising the growing skills demands in the clean energy sector, the budget commits over $100 million to a New Energy Apprenticeships and New Energy Skills programs, helping around 10,000 apprentices receive up to $2,000 per annum.
Other measures in the budget include $2 million to support a Resources Centre of Excellence near Mackay in Queensland, which will provide mine workers and communities with training and access to new technologies to help meet demand for new skills.
You can read more from the Minister for Education, Hon Jason Clare here and Minister for Employment, Hon Brendan O'Connor here.
Energy transition and carbon capture
As previously announced during the election campaign, the Government has established a National Reconstruction Fund with $15 billion of capital to help priority industries transition to net zero, including: resources; agriculture, forestry and fisheries sectors; medical science; renewables and low emission technologies; and defence capability.
The $20 billion Rewiring the Nation aims to modernises the electricity grid, with investments including in the Marinus Link to connect Tasmania's Battery of the Nation pumped hydro and renewables to the East Coast transmission network.
The Government has committed $71.9 million to build a Hydrogen Hub in Townsville, to fast-track Australia's green hydrogen industry increasing the Government's planned investments in regional hydrogen hubs to well over $525 million.
The budget also includes initial funding of $141.1 million over 10 years to support the development of carbon capture policy and technology development focused on hard-to-abate industrial sectors and supporting research by institutions, industry, and international partners.
You can read more from the Minister for Climate Change and Energy, Hon Chris Bowen here.
Women and STEM
The Government has budgeted $1.7 billion to improve women's safety initiatives to support the ambition of a country free from gender-based violence.
A centre piece of the budget is investing $4.7 billion over four years to make it easier and cheaper for parents to access early childhood education and care and expanding the Paid Parental Leave scheme up to 26 weeks by July 2026.
The budget also provides $5.8 million for the Women in STEM and Entrepreneurship program plus and an independent review into Government programs to ensure they support greater diversity in Australia's science and technology sectors.
You can read more from the Minister for Women, Hon Katy Gallagher here.
Indigenous Australians and Heritage Protection
The budget extends the Indigenous Protected Areas program beyond 2023 to include creating 10 new Indigenous Protected Areas by 2028.
The Government is also doubling Indigenous Rangers so more Indigenous Australians can be part of land, water and ecosystems conservation efforts.
The Government has set aside $50.2 million for the Australian Electoral Commission to prepare for the referendum to enshrine a Voice to Parliament in the Constitution. It has also earmarked $5.8 million to commence work on establishing an independent Makarrata Commission to oversee processes for agreement-making and truth-telling, as part of the Government's $27.7 million election commitment.
You can read more from the Minister for Indigenous Australians, Linda Burney here.