Award celebrates Renata's rise
Recently crowned Exceptional Woman in Australian Resources, Renata Roberts recounts her journey from Human Resources professional to her current role as Chief Corporate Services Officer at the Bloomfield Group.
Attributing her continued success to hard work, resilience and exceptional people supporting her in a male-dominated industry, Renata has more goals to meet and is only just getting started.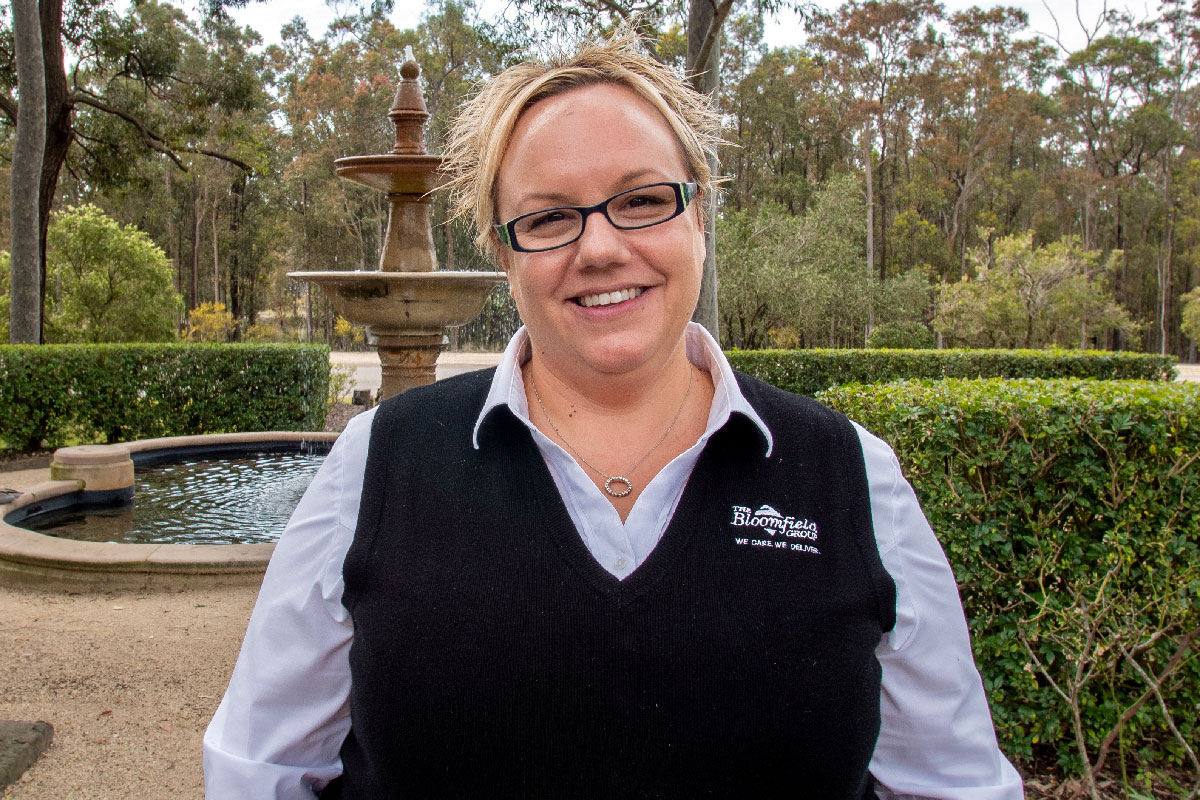 With an impressive career in the resources industry spanning 18 years, Renata's work has been consistently recognised. From Melbourne to Tasmania to Peru, and Tennessee in between, Renata has gained experience from across the globe in roles and projects and for the last eight years, has called the Hunter Valley home.
In 2002, Roberts joined the resources industry as a junior Human Resources Officer in the Pasminco (later becoming Zinifex, OZ Minerals and MMG) Corporate Office. What she didn't realise at this early stage in her career was the level successes she would achieve in what her colleagues, and more recently the Minerals Council of Australia, consider a stellar career. People quickly caught on to Renata's raw talent and tenacity as she was appointed to lead major Human Resources projects across Australia and internationally. These opportunities that would see her career go from strength to strength came at the same time as Roberts tackled another challenge – but this time a personal one. In 2003, she was diagnosed with stage one ovarian cancer and underwent extensive post-operative treatment, while continuing to maintain a fulltime workload and completed Employee and Industrial Relations postgraduate studies.
When a move to Tasmania launched her into a leadership position, Renata's stamina and commitment to success was solidified as she successfully jumped into her first leadership role, living away from her family and friends in a small mining town, sitting as the only female on the management table, and continuing postgraduate studies which this time was Employment Law.
Having successfully established a human resources strategic plan aligned to the business' objectives in Tasmania, another opportunity presented itself, this time in the United States as the Human Resources and Community Lead. The role was to support the ramp up of six underground mines across two different time zones for the Nyrstar Tennessee Mines. On foreign soil and the only female on the management team, Renata took any perceived challenges in her stride and forged ahead, developing the company's systems and processes aligned to the Swiss corporate office protocols. During this time, Renata invested significant time and energy developing a project that she considers an essential facet of any business: improving employee connections to corporate values.
'My journey has taken me around Australia and internationally to new projects and opportunities, in such a diverse range of roles and experiences. Over these roles and years, I have had the opportunity to promote the industry, the people who work in it and all the different range of opportunities available within our industry.'
Renata's success at Bloomfield Group is even more exceptional when considered against the personal challenges she faced through years of an intense IVF journey to then the joyful, but demands of being a working mother to a 3-month old little boy. Throughout these challenges, she continued to deliver as an executive of the business, undertake professional development, and take on additional initiatives providing leadership to the industry and acting as a mentor to young professionals starting out their careers.
For the last eight years, Renata has called the Hunter Valley her home, holding an executive position at The Bloomfield Group, a family coal mining and engineering group in the Hunter Valley that has been around for over eighty years, employing hundreds of locals and supporting countless Hunter Valley businesses.
From her broad industry experience, Renata views gender diversity as a key factor to the success of any company, crediting the openness of her current employer who has allowed her to develop and pursue projects that focus on fostering gender diversity in the resources sector.
'It's great to see that our industry continues to have change sweep across it with an increasing number of women donning hi-vis, hard-hats and steel-capped boots to operate at all levels of the industry.'
Renata continues to demonstrate leadership as a member of a number of industry groups, mentoring and sharing her knowledge of the industry.
'I genuinely believe we can learn something new every day. You just have to want to do that…I know I want to.'
We can't wait to see what's next.
---