Championing diversity and inclusion at AusIMM's International Women's Day Event Series 2022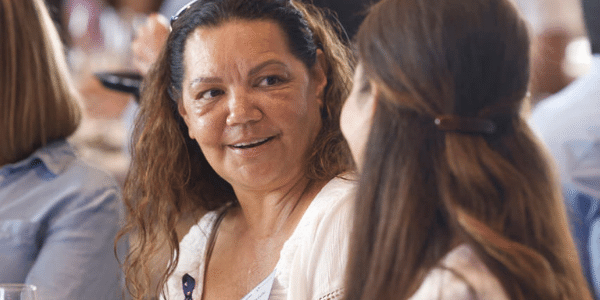 AusIMM's International Women's Day Event Series will once again inspire, connect and celebrate women in mining across five Australian capital cities from 4-11 March 2022.
Featuring empowering keynote speakers and inclusive networking opportunities, AusIMM will host luncheons in Brisbane, Sydney, Melbourne, Adelaide, and Perth in collaboration with leading industry partners including Newmont, Ausenco, Epiroc and Byrnecut.
This year's International Women's Day theme, 'Break the Bias', will drive conversations on improving the experiences of women in the resources sector. High profile speakers include Dr Jenine Beekhuyzen OAM, futurist and STEM expert (Brisbane); Shirley Chowdhary, executive leader and advocate for Indigenous empowerment and diversity and inclusion (Sydney); Chyloe Kurdas, AFLW pioneer and gender equity advocate (Melbourne); Katrina Webb OAM, Paralympic gold medallist, global self mastery and whole leadership strategist (Adelaide); and Jenn Morris, dual Olympic gold medallist, former Hockeyroos captain and business leader (Perth).
These highly anticipated keynote speakers will share their personal stories and empower attendees to break the bias on gender inequality, celebrate women's achievements and discuss actions to continue championing diversity and inclusion so that people can bring their whole selves to work.
'As the peak body for people in resources, AusIMM wants to continue discussing real and meaningful ways all resources professionals can help create environments that respect, value and celebrate difference,' said AusIMM CEO Stephen Durkin.
'Championing and supporting women in mining is an imperative for the resources sector, and one of the most powerful ways our industry can provide enduring benefit to the communities we serve.
'Women's participation, leadership and professional advancement are critical to our industry's continued success. We are committed to creating and maintaining safe, respectful environments across all levels of the industry.'
With over 1600 guests set to attend AusIMM's International Women's Day Event Series, it is a wonderful opportunity to celebrate women's achievements, have honest conversations about the challenges that still exist, and empower resources professionals to effect lasting cultural change for the benefit of our sector and community.
For more information and to register, visit https://www.ausimm.com/conferences-and-events/international-womens-day/
Event details
Brisbane event
Date: Friday 4 March
Venue: Pullman King George Square
Time: From 11.30am
Keynote: Dr Jenine Beekhuyzen OAM
Sydney event
Date: Monday 7 March
Venue: Hilton Sydney
Time: From 11.30am
Keynote: Shirley Chowdharry
Melbourne event
Date: Tuesday 8 March
Venue: Arts Centre Melbourne
Time: From 11.30am
Keynote: Chyloe Kurdas
Adelaide event
Date: Thursday 10 March
Venue: National Wine Centre of Australia
Time: From 11.30am
Keynote: Katrina Webb OAM
Perth event
Date: Friday 11 March
Venue: Optus Stadium
Time: From 11.30am
Keynote: Jenn Morris