Consultants and the future of mine closure
A survey of ICMM members shows that consultants and service providers are well placed to support the industry across different areas of mine closure. However, ongoing engagement between the industry, consultants and support services is required to make the most of this opportunity and deliver meaningful outcomes.
Planned mine closures around the world are expected to increase over the next decade, offering a unique opportunity to improve performance (Figure 1). The industry has significant experience managing environmental requirements and continues to innovate around aspects of mine closure. However, increasingly challenging social acceptance and regulatory approvals will require robust approaches to transition closed mines to value generating post-mine land uses.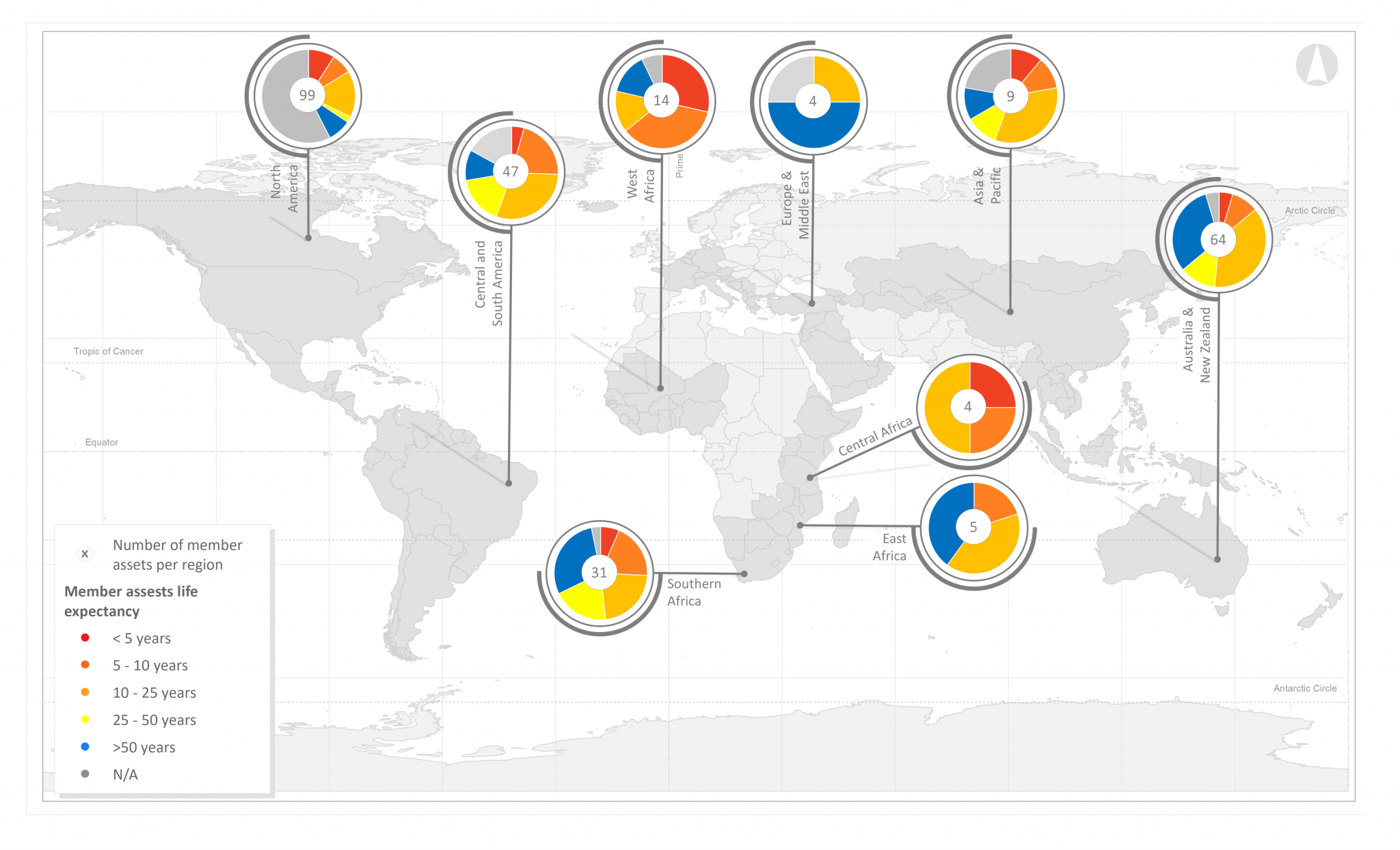 External technical support will be critical to assisting mining companies in this transition. Consultants and service providers provide mining companies with valuable support in planning for closure, especially for smaller companies that have limited internal expertise available. They not only provide an impartial view, but also provide advice based on experiences at other operations.
In 2019, the International Council on Mining and Metals (ICMM) undertook a survey of its member companies to better understand where external technical support is used for closure planning and implementation. The survey, of which 16 members responded to, provides insight into current technical gaps and potential future capacity requirements for closure.
This report sets out, as identified by ICMM members, which closure areas will require support going forward in order to overcome current deficiencies and improve closure performance. Consultants and service providers are well placed to provide this support.
External technical support areas used by mining companies
For closure planning, as illustrated in Figure 2, external support is generally sought to undertake hydrogeology planning and prepare closure, decontamination, decommissioning and demolition plans. Consultants are also appointed to undertake specialist studies including geotechnical analysis and stability assessments, erosion/landform evolution modelling and designing covers for waste dumps, tailings covers, etc.
From the ICMM 2019 survey, it was found that around 60 per cent of the companies hire external support for rehabilitation design and planning. Less than 20 per cent appoint external support for stakeholder engagement plan development and support activities, workforce ramp down planning, communications, union negotiations and regulatory compliance.
When implementing closure on site, internal resources are commonly utilised over external support. This is generally due to companies having more control over costing aspects and reporting, while also achieving a more integrated approach. When external support is used for closure implementation (Figure 3), it is mostly in the execution of decontamination; demolition and decommissioning; post closure monitoring; instrument procurement, calibration and installation; and earthworks for closure and rehabilitation.
Technical gaps for mine closure
Survey respondents identified technical gaps in external technical expertise in planning and implementing closure in the following areas:
Risks – identifying and providing for residual and cumulative closure risks.
Closure designs – developing robust designs for stormwater controls, and waste dump and tailings storage facility covers. Feedback suggested that understanding closure design should come from previous experience, alongside learnings from benchmarking against other sites and not just based on modelling.
Specialist technical areas – including surface, groundwater and contaminant transport modelling and management, acid mine drainage and metal leaching (AMD-ML), pit lake modelling, and air and dust modelling.
Social transitioning – including planning and costing for social transitioning.
Integration of mine closure – integration of all the technical disciplines involved through innovative approaches aimed at reducing closure costs. Feedback provided noted that integration across the various technical studies and disciplines is fundamental to successful closure performance.
Closure pipeline – future capacity requirements
Given the increasing number of closures expected to take place, the following closure areas were identified by the industry as requiring support going forward:
Closure implementation – project execution management to supervise closure works and ensure quality assurance and control of earthworks.
Social transitioning – social development, capacity building and engagement with communities taking a regional approach.
Closure alternatives – given the longevity of AMD-ML liabilities, waste rock and post-processed residue reprocessing coupled with void backfilling should be considered and economically evaluated against the perpetual water treatment case.
Water management – water treatment including long term passive water management and AMD-ML prediction.
Relinquishment – validation of rehabilitation strategies to allow relinquishment and implementation of strategies to support relinquishment of closed sites.
Post closure aspects – sustainable post-closure business plans including case studies for implementation of such projects, ie economic diversification and leveraging existing land and infrastructure assets to assess options other than full closure/rehabilitation.
Summary
Closure is an important issue for the industry that the ICMM membership is actively collaborating on. Closure practices and approaches have evolved enormously in the last decade in order to optimise outcomes and meet societal expectations.
A survey of ICMM members was undertaken to identify closure areas in which members currently receive external support, and to understand immediate technical gaps as well as what closure areas going forward will require further support. Consultants and service providers are well placed to support the industry in these areas. However, ongoing engagement between the industry and support services is required to ensure the requisite expertise and skills needed to ensure successful closure performance now and in the future.
By providing this information, ICMM hopes to strengthen capabilities within the wider industry in preparation for the increasing number of mine closures expected to take place over the next decade.
About ICMM
The International Council on Mining and Metals (ICMM) is an international organisation dedicated to a safe, fair and sustainable mining and metals industry, bringing together 27 mining and metals companies and 38 regional and commodities associations. Every ICMM company member adheres to its Mining Principles which incorporates comprehensive environmental, social and governance requirements, robust site-level validation of performance expectations and credible assurance of corporate sustainability reports.
ICMM published its Integrated Mine Closure: Good practice guide in 2019 to provides ICMM members and other responsible mining companies with information on how to promote a disciplined approach to integrated closure planning; increasing good practice across the sector.
---