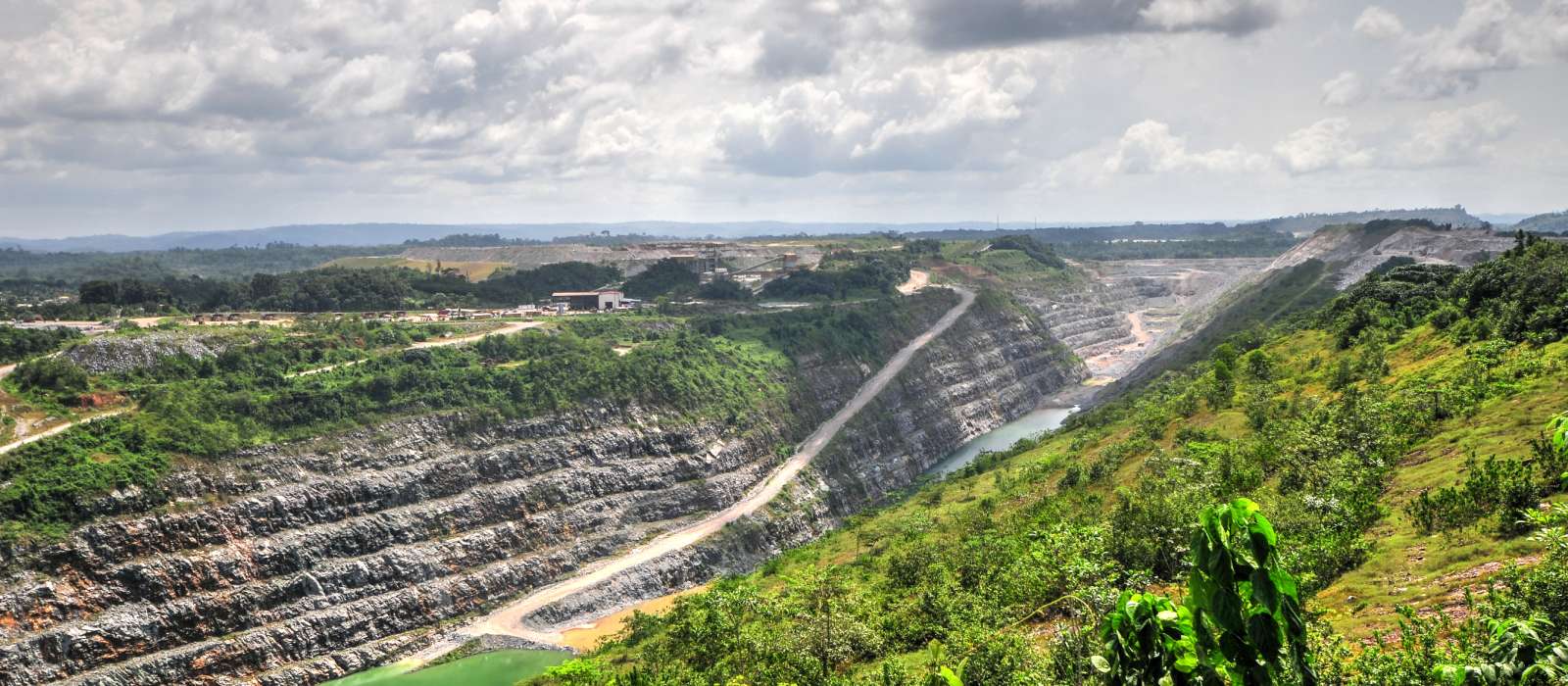 Located in Western Africa, north of the Gulf of Guinea, Ghana is home to more than 28 million people and has a long history of gold mining.
Officially the Republic of Ghana, the country's name comes from the West African kingdom of the medieval period that was established in an area slightly further north than the country's modern-day borders.
The capital, Accra, is located on the southern coast and is home to nearly two-and-a-half million people; but the most populous city is Kumasi, which is further inland and inhabited by more than three million people.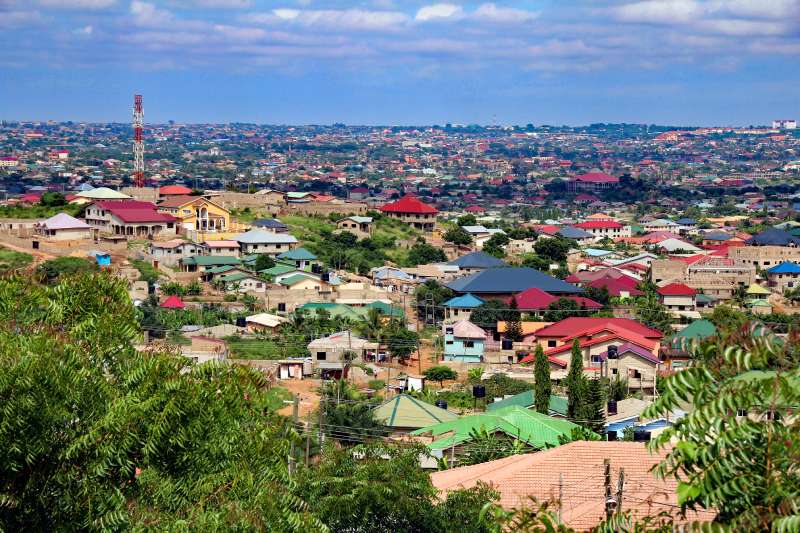 Ghana houses the world's largest artificial lake by surface area, Lake Volta (8482 km2), which was created after the White and Black Volta Rivers were dammed near Akosombo in 1965. The dam supplies a considerable amount of Ghana's electricity alongside oil and gas-fired power plants.
A former British colony, in 1957 Ghana became the first country in sub-Saharan Africa to gain independence. The second half of the 20th century saw a series of military coups and governments, which impacted on the country's growth. In 1992, Ghana adopted a new constitution that established a multiparty republic, presidential terms of four years, and a unicameral Parliament of 275 seats.
Economy
Agriculture is responsible for around one fifth of Ghana's GDP, and the agriculture, forestry and fishing sectors employ more than half the workforce. In 2018, Ghana's GDP topped US$65 billion dollars.
Compared to other West African countries, Ghana is relatively open when it comes to trading and foreign investment, in no small part due to its valuable natural resources, including gold. Cocoa beans are also a major export for Ghana, and it is usually one of the top countries in the world when it comes to cocoa production. Despite its natural endowments, Ghana is facing some key economic uncertainty and concerns, including high debt.
Mining in Ghana
Gold mining in Ghana stretches back to the 15th century. 'Gold Coast' was the name given to the former British colony established in present-day Ghana, and gives an indication of the rich endowment of the region. Gold is the country's largest export, representing nearly half of all total exports in 2017. Alongside gold, other minerals that are exploited economically include diamonds, manganese and bauxite.
In recent times, Ghana is consistently in the top 10 countries for gold production.
The main minerals industry association in Ghana is the Chamber of Mines. The Chamber was officially incorporated in 1928, but can trace its history back to the London-backed West Africa Chamber of Mines originally established in 1903.
Not all mining in Ghana is industrialised, with small-scale mining employing around 4.5 million people and accounting for just over a third of Ghana's gold production. Even though there is a permitting system in place for small-scale mining, up to 70 per cent of small-scale miners are thought to operate illegally. The unregulated operations can significantly damage the environment and surrounding farmlands.
Ghana's current economic uncertainty is reflected in the country's most recent ranking on the Fraser Institute's Annual Survey of Mining Companies (2019), which ranks (among many factors) how attractive an area is for mining investors. While ranking 22nd in the world in 2016 and 2017, Ghana slipped to 68 in 2018. The fall in overall ranking mirrors Ghana's fall in the 'Best Practices Mineral Potential Index' of the survey, which measures best practices in measures such as regulatory environments, taxation, and political risk and uncertainty.
AusIMM in Ghana
Given Ghana's significant mineral endowments, it is no surprise there is a healthy AusIMM presence in the country. There are around 157 AusIMM members in Ghana, placing it as one of the top non-Australasian countries for AusIMM membership.
The AusIMM Tarwka Student Forum helps connect students in Ghana and hold an annual conference every year. The conference is designed to share insights with members and students in Ghana, and provide an opportunity to network with industry professionals.