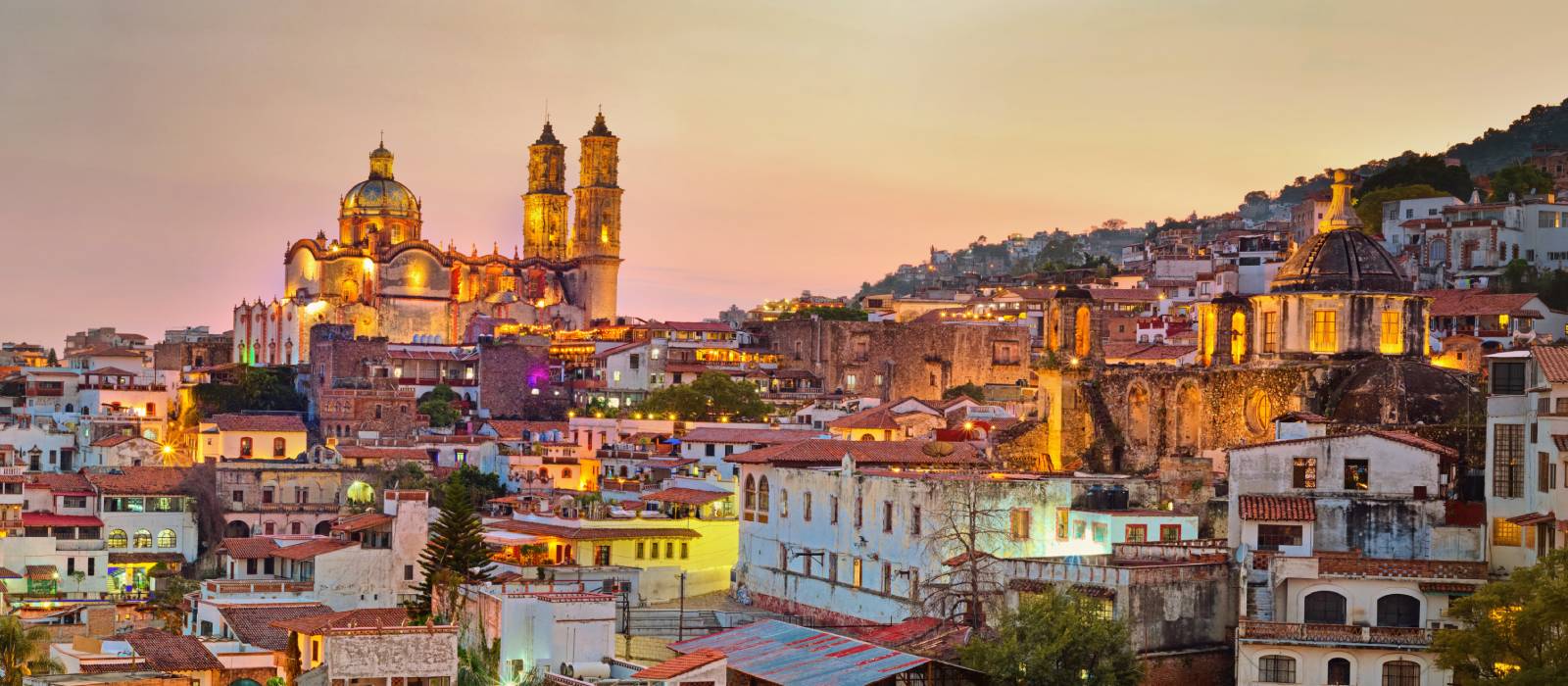 The world's leading producer of silver, Mexico is home to a mature and still growing resources sector.
Mexico is the southernmost country of the North American continent and the third largest Latin American country after Brazil and Argentina.
With a population of more than 130 million people, Mexico is in the top 10 most populous nations in the world, and the largest Spanish speaking country. Most people live in the central region of the country, with the capital Mexico City being home to 20 million people.
Mexico is located on the dynamic 'Ring of Fire' that traces boundaries of several tectonic plates. There are mountainous regions across Mexico, most notably the Sierra Madre Oriental, Sierra Madre Occidental and Sierra Madre del Sur. According to Fresnillo, these mountain chains are related to Mexico's resources endowment: 'Gold and silver mineralisation is commonly linked to the two belts of hydrothermal veins and gaps that stretch out underneath both sides of the Sierra Madre Occidental' (Fresnillo).
Economy
The Mexican economy is the second largest in Latin America and in the top 15 economies in the world. However, there is a large disparity in wealth distribution, 'with a limited middle class wedged between an elite cadre of landowners and investors on the one hand and masses of rural and urban poor on the other' (Britannica, 2020).
The Mexican economy relies mostly on service industries including trade, transportation, finance and government, overall accounting for around 66 per cent of the country's GDP. Manufacturing accounts for around 20 per cent of GDP, and despite high employment in the agricultural sector, this only accounts for a small portion of the country's overall economy. According to Britannica, payments back to the country from migrant workers abroad add billions of dollars to the economy each year.
Mexico's economic growth has been slower than other countries over the past 30 years, and the World Bank has noted that the shocks brought about by the COVID-19 pandemic will likely see Mexico's economy contract in the short term.
Mexico is open to trade but relies heavily on exporting to the United States; more than 80 per cent of Mexican exports travel to its northern neighbour. As such, the country is looking to diversify its trading partners, with the Australian Government Department of Foreign Affairs and Trade noting that there is a growing trade relationship between Australia and Mexico.
Mining in Mexico
Mexico has a strong mining history and is currently the world's largest producer of silver. The sector contributes 8.5% of Mexico's industrial GDP and 2.5% of national GDP. Furthermore, the industry provides direct jobs to more than 350,000 people, with the number of indirect jobs created by mining estimated at 1.7 million (Austrade). There are approximately 350 mining projects currently underway in Mexico, though nearly 70 per cent of these are still in the exploration phase.
Alongside silver, Mexico is also a globally important producer of gold and copper, and is in the world's top ten producers of both metals. The country also produces sodium sulphide, fluorite, celestite and wollastonite.
Foreign investment in Mexico's sector is strong, with the country ranking fifth in investment behind other mining powerhouses Canada, the United States, Australia and Chile. Mexico's significant resources and well-established sector have given it a platform for ongoing growth, with the total value of the sector forecast to rise from US$16.9 billion in 2018 to US$18.7 billion in 2026.
In general, the regulatory framework for mining in Mexico is well established and stable. In order to explore and mine, concession permits are required. Environmental regulation has improved in recent years, and companies are required to obtain environmental impact permits from the government's Secretariat of Environment and Natural Resources (Secretaría de Medio Ambiente y Recursos Naturales).
Austrade notes that while the country's royalties regime has one of the highest rates in Latin America (7.5 per cent for base metals and eight per cent for precious metals), the overall tax environment is not particularly onerous, especially compared to other countries in the region.
Mexico's mature mining sector makes it an attractive export destination for METS companies, including those from Australia. Furthermore, the demand for skilled resources professionals in Mexico is not necessarily being met domestically, presenting an opportunity for the export of skills and education to help sustain the growing sector.
---
References
Information in this snapshot was gathered from the following resources:
Austrade: Export Markets – Mexico
Australian Government Department of Foreign Affairs and Trade: Mexico country brief