Event recap: O2N Resources, Energy and Industry Innovation Forum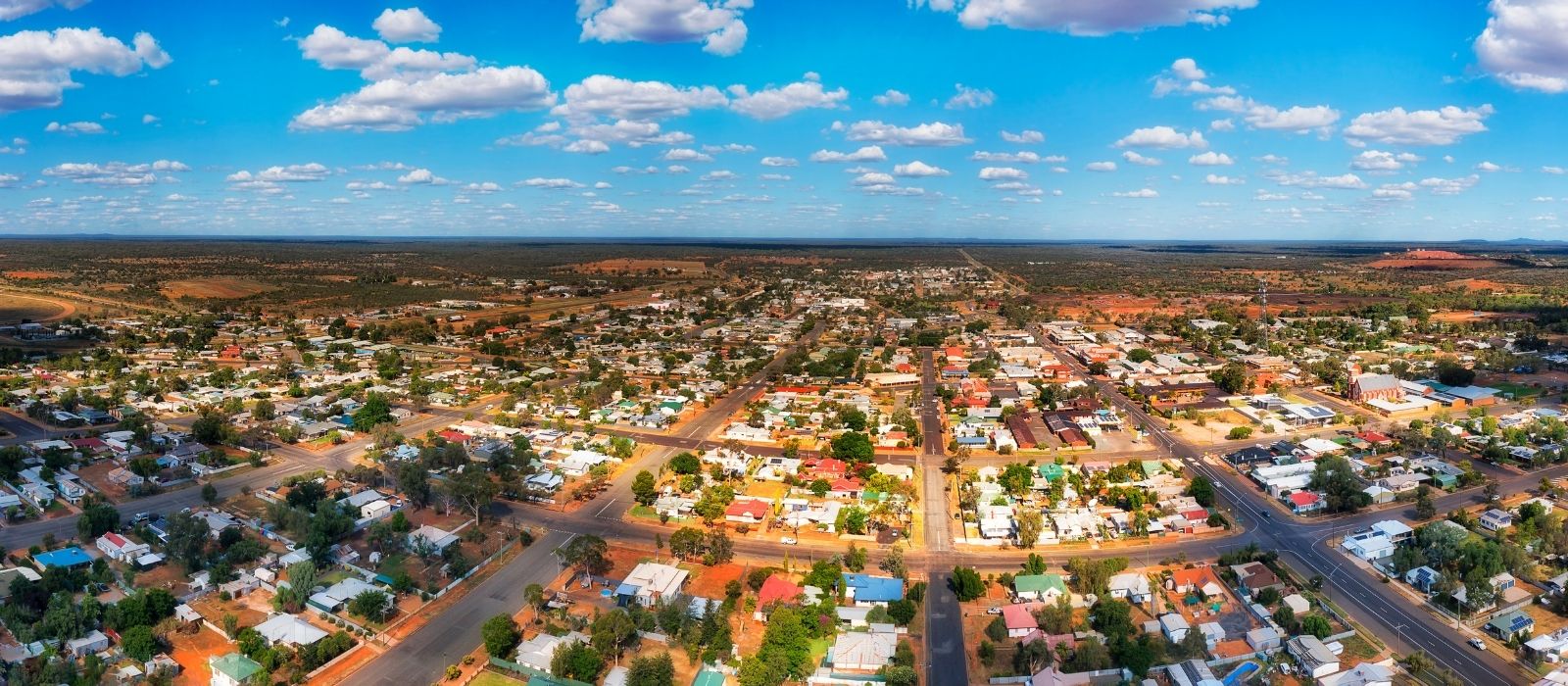 ORANA Opportunity Network (O2N) in Central West NSW is powering ahead following a highly successful O2N Resources, Energy and Industry Innovation Forum held in Dubbo in mid-February.
O2N was established via Regional Development Australia (RDA) to support industry and business development with a focus on infrastructure, mining and engineering technical services (METS) and energy development opportunities.
The region is home to 33 operating mines and highly promising opportunities including commodities associated with modern applications such as copper and critical minerals, including scandium, platinum group elements, cobalt, lithium, titanium, and zirconium.
The packed forum featured speakers including Mets Ignited CEO Adrian Beer FAusIMM; CRU Australia and NZ head Alex Tonks; Professor Mark Jones of the University of Newcastle; International Copper Association of Australia CEO John Fennell; Australian Strategic Materials managing director David Woodall MAusIMM; Ben Stockdale from Sunrise Energy Metals Limited; AMP Control CEO Rod Henderson; Tim Willets from 3ME; Clare Sykes from New H2 - the Hunter Hydrogen Technology Cluster; and Nigel Buchannan from Lumea.
RDA Orana chief executive and director of Regional Development Megan Dixon said the forum highlighted projects, government policy and industry innovation developing across the region.
'We heard that resources and energy sectors have a huge impact on our economy, providing direct employment for 3500 people and indirect jobs for another 3800 people and there is significant scope for growth,' Ms Dixon said.
She said O2N was working on projects under themes supply chain access, workforce facilitation and incubate and scale.
'O2N is working towards the development of an innovation zone and incubator that will foster pathways for SMEs to understand, test, trial and access new technology and business pathways to meet the demands of the sector in sustainable and climate smart mining systems,' Ms Dixon said.
Mets Ignited CEO Adrian Beer FAusIMM said the transition to clean energy was the largest driver of changes and China led the way in resource recovery.
He foreshadowed that a focus on clean recovery was key as penalties could start to apply, particularly with technology enabling the providence of commodities to be determined.
Mr Beer said there was strong investor interest in clean energy but work needed to be done around perceptions of mining.
Mr Beer also spoke about attracting the next generation into resources and energy.
'The biggest challenge that we face is the perceptions of what mining is,' Ms Dixon said.
Mr Beer also spoke of the potential for regional automation centres, which is something that O2N is keen on.
CRU Australia and NZ head Alex Tonks highlighted five demand drivers including change in China's growth model, decarbonisation and EV demand.
He said there was a 15-fold increase in battery use and EVs and that clean energy would drive production of rare earths and copper.
'Professor Mark Jones, of the University of Newcastle, talked about one of the most important parts of any supply chain, and that is our workforce,' Ms Dixon said.
Professor Jones spoke about work-integrated learning.
International Copper Association Australia (ICAA) CEO John Fennell spoke on developing new market opportunities.
He said growth in copper demand would transform copper mining with new energy systems, modern technologies for automation and digitisation, water stress, shared values and industry transparency.
Mr Fennell said efficient water use was a focus.
Australian Strategic Materials managing director David Woodall addressed the forum on world class mining practices needed to supply new materials of the future.
He too emphasised the move toward transparency in production and providence of materials.
'The ASM project has three pillars – metals business, derisking the supply chain and high ESG standards,' Ms Dixon said.
'The Dubbo project also has ambitions to be a zero emissions mine, with design considerations including inputs, transport, energy production, water and waste and the environment.'
Ben Stockdale from the Sunrise Energy Metals Limited said the project would involve 1700 people in construction over three years and would result in 380 permanent roles to support growth in demand for renewable energies and electric vehicles.
'The project will produce nickel sulphate and cobalt sulphate, which are both used in the EV industry,' Ms Dixon said.
An underlying theme of the forum was how essential it was for the O2N network to demonstrate a commitment to environment.
Ian Smith from the Office of Regional Economic Development, Regional NSW spoke about his team's role in supporting investment in regional NSW.
'Ian spoke about regional NSW's competitive advantage, driven through a net zero position, supported by renewable energy zones, the critical minerals hub, low carbon foundations,' Ms Dixon explained.
'The Central West Rez, will produce 3GW, and create 3900 construction jobs.'
Mr Smith spoke about the green hydrogen strategy and waste reduction strategy.
Clare Sykes spoke about her work with New H2 - the Hunter Hydrogen Technology Cluster. The cluster is focused on supply chain and delivery of shared infrastructure.
Collaboration was another strong theme of the forum with AMP Control CEO Rod Henderson outlining how collaboration had enabled growth.
'AMP Control are definitely innovators, and have created some fantastic innovations, including the Lavo hydrogen electricity unit that can produce 40kw per hour of power,' Ms Dixon said.
Mr Henderson spoke about the company's 18-year partnership with the University of Newcastle, and how it is leveraging collaboration to become an energy manufacturer.
'Tim Willets from 3ME spoke electric vehicles, energy systems and changes that are happening, and the global opportunity for energy and how important collaboration is to support growth,' Ms Dixon said.
'Battery manufacturers - but so much more, and like AMP Control, all underpinned by collaborations and partnerships.'
Nigel Buchannan from Lumea, which builds and invests in energy and telecommunications across the Central West, spoke about the collaboration required for systems security.
'He also spoke about the Central West Orana Renewable Energy Zone, a $5.2 billion investment,' Ms Dixon said.
She said Mr Buchannan outlined how Lumea was working with developers for regional solutions including microgrids to improve reliability in rural communities.
Professor Alan Broadfoot led a session on the Newcastle Institute for Energy and Resources (NIER) Roadmap, outlining how industry-led research would be deployed in the region, highlighting the Doctoral Training Centre and research underway to solve central industry challenges.
'Professor Broadfoot spoke about NEIRs roadmap for research and the priorities set by industry, which includes next generation resources and the new energy economy, external shocks and supply chain resilience, workforce attraction, future skills and safety, and technology, innovation and carbonisation,' Ms Dixon said.
She said NEIRs was a critical research resource and AMP Control and 3ME had benefitted from collaboration.
Asset Activation Education NSW executive director Claire Beatty spoke about education and skills.
'She was behind the infrastructure traineeships – a collaborative model linked to government and industry and training, that has helped to grow industries, and jobs,' Ms Dixon said.
Prof Ismet Canbulat FAusIMM from UNSW said attracting students to engineering within mining and petroleum engineering was a challenge.
The event, which will run again in 2023, was supported by AusIMM and Robson Civil Projects.