How software-as-a-service can fast-track digital transformation for mining and minerals organisations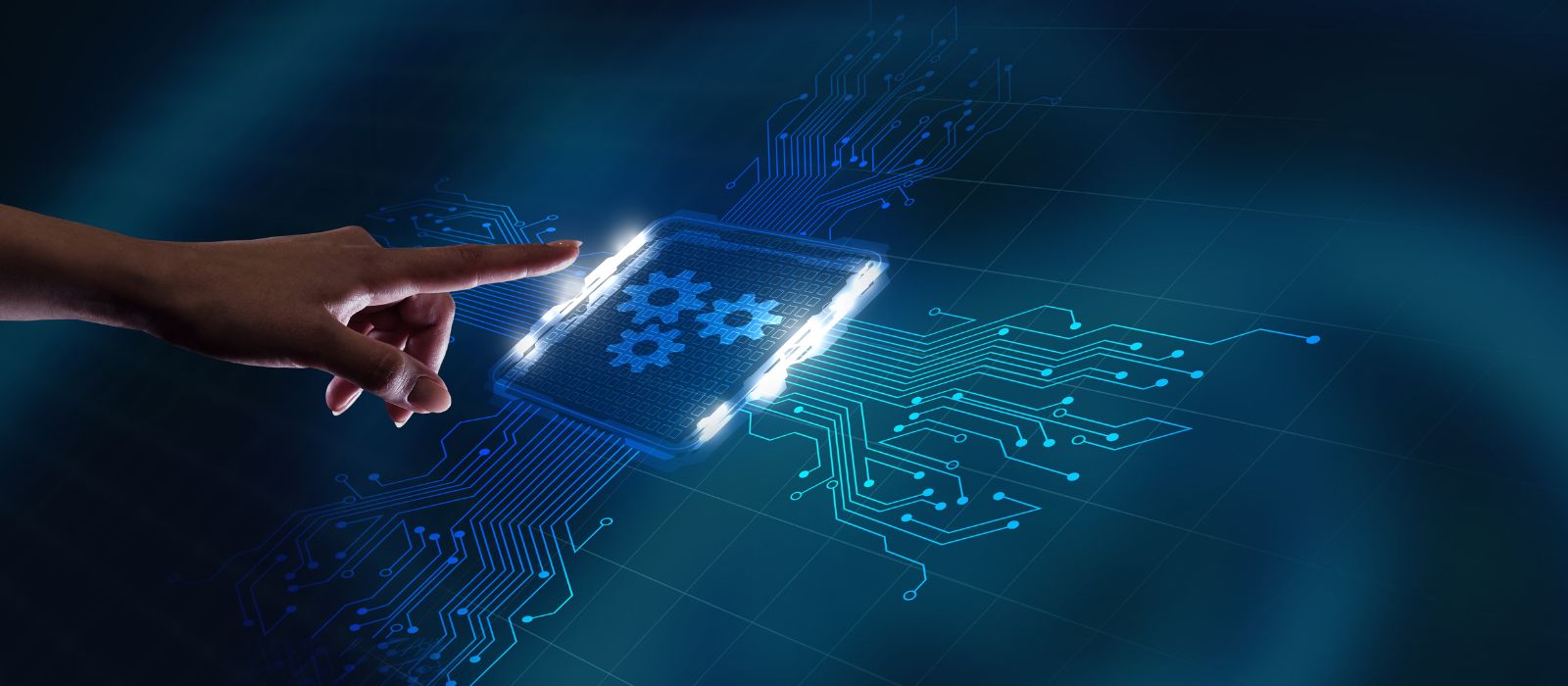 Industry 4.0 is changing the way mining organisations around the world operate, and shining a light on the vital importance of data.
Innovations like digital twins, the Internet of Things (IoT), automation, artificial intelligence and machine learning are producing ever-increasing amounts of data every day – both at the edge and centre of networks.
When analysed and used correctly, this data can provide mining teams with extremely valuable insights about their day-to-day operations – helping them identify inefficiencies, resolve problems before they escalate, improve sustainability, meet governance and ESG targets, and much more.
In fact, in a recent survey, 99% of mining company decision makers said technology is now 'critical' to their organisation's survival (Gleeson, 2021) and a study by Kearney revealed that digital technologies can improve a mine's profits by 20 to 45 per cent in just two to three years (2018).
However, for many mining organisations, knowing how best to analyse and use this growing amount of data – and importantly, where to store it – is a major challenge. It's still not uncommon for data to be kept on the premises, limiting transparency. When stored on the premises, data is also often 'siloed' – meaning it can't be easily shared or cross-referenced with data from other parts of the organisation for overarching insights. This, of course, limits the possible insights available to mining and minerals professionals. Having on-premises data storage also places a considerable burden on IT teams who are responsible for managing and maintaining the physical server environment.
The productivity problem
According to the International Data Corporation (IDC) 2022 Worldwide Mining Decision Maker Survey, 33.9 per cent of mining organisations identified their maturity level as a data-led organisation as either managed or optimised, with 5.2 per cent of respondents stating that they are not data-led organisations (Kirkwood, 2022).
Failure to manage and utilise data effectively is also leading to a major problem for many mining organisations: a lack of productivity.
McKinsey has reported, "While the 10 largest companies in the manufacturing and business services industries have seen their productivity index grow by around 15 per cent and 25 per cent respectively over the past 25 years, the 10 largest companies in the mining industry have seen only marginal growth of around one per cent over the same period" (Costantini et al, 2022).
In most mining organisations, this lack of productivity can be attributed largely to overly manual ways of working, and a lag in the adoption of modern digital solutions.
To operate most productively, it's imperative that mining organisations use the data at their disposal – putting advanced analytics in place to identify trends, anomalies or opportunities for improvement.
Enter the process digital twin
Process digital twin technology provides the owners and operators of mining organisations with a digital replica of their mining site or processing plant.
This digital model can be used to:
identify and rectify anomalies (eg a faulty piece of machinery or the overdosing of reagent in a particular process) and prevent potential issues from escalating
pinpoint exactly where delays are occurring, and where processes could be sped up or further optimised
determine trends in an organisation's activity over time
predict the impact of potential improvements accurately
help an organisation accurately track and measure its carbon emissions, water and power consumption – ensuring compliance with regulations and providing insights to help achieve climate ambitions by 2050.
According to McKinsey, "digital-twin technologies can drive a revenue increase of up to 10 percent, accelerate time to market by as much as 50 per cent, and improve product quality by up to 25 per cent" (Brossard et all,2022).
The IDC, a global provider of market intelligence and advisory services, also predicts that 70 per cent of mining companies will be investing in digital twin technology in the next two years (Lee, 2019).
As the mining sector becomes increasingly reliant on digital twin technology, so too does their reliance on another critical innovation: the cloud.
Why is cloud use growing too?
For the majority of mining organisations with reliable and secure internet connectivity, moving their data and software to the cloud makes a great deal of sense.
By moving systems, tools and data storage to the cloud, mining and minerals professionals can start to unlock all kinds of digital efficiencies. Data can be stored centrally and securely, and integrated with data from right across the business – providing much deeper and more valuable insights than otherwise. Cloud storage is also cost-effective, secure, and the environment is maintained by the vendor – meaning no ongoing maintenance is required by IT.
As a result of these benefits, an increasing number of mining organisations are now making the switch. It is forecasted that by the end of 2023, 59.1 per cent of miners will use cloud-based data analytics platforms (Kirkwood, 2022).
Barriers to cloud evolution
Despite this growth, barriers to the cloud remain, and many mining organisations are still taking a traditional approach to technology – investing in large, on-premises solutions rather than cloud-based software-as-a-service (SaaS) offerings. There are several reasons for the reluctance to embrace cloud technology. These can include:
Security concerns
While the cloud is actually a highly secure and regularly updated option, perceptions still remain that cloud solutions aren't as 'safe' or are a risky option when it comes to security.
A preference for capital rather than operational expenditure
While operational expenditure can sometimes work well from a cash flow perspective, some businesses prefer to allocate IT budget as a capital expense, and may be reluctant to commit to an ongoing payment plan.
Poor internet and network connectivity
It's a reality that many mines and minerals processing plants are in remote locations where internet connectivity may have been quite poor in the past. Also, machinery and parts in many mine sites aren't yet instrumented, which means insights can be limited. Now, thanks to new billion-dollar investments in cable infrastructure, as well as satellite internet services, mining organisations are more connected and capable of thriving in the cloud more than ever before.
As a result, mining organisations are increasingly realising the enormous benefits that come through shifting to more flexible and scalable SaaS solutions.
Benefits of a cloud-based SaaS solution
Clear line of sight regarding cash flow
While some organisations may have a preference for software as a capital expense, a month-to-month arrangement can ease cash flow and be a more palatable option when budgets are tight. Rather than securing budget for an up-front software rollout, organisations can simply sign up for an ongoing monthly fee that's appropriate to the scale and complexity of their solution, as well as the level of support they will require. This low-cost, low-risk model – for a simple and predictable fee – can be very appealing.
"Cloud storage enables enterprises to reduce costs as they move to a more flexible buying model and eliminates overprovisioning, refresh life cycles and all the costs incurred maintaining your own storage infrastructure, like support and labour expense," says Jeff Walsh, senior manager for Solutions Architecture – Mining and Resources at Amazon Web Services (AWS) (Leonida, 2019).
Always up to date
An important benefit of a SaaS model is that because the solution is based in the cloud, updates can be made almost instantaneously and on an as-needed basis. While a quality vendor will usually provide regular updates and security patches for an on-premises solution – ensuring the solution is always evolving and secure – deploying updates via the cloud is certainly an easier and more immediate process.
Scale with centralised insights
A great advantage of having a solution in the cloud is the speed and ease with which it can be scaled or shrunk according to demand. Most mining organisations will be spread across several sites, and operate several different facilities and processing plants. A SaaS solution can be readily deployed across multiple sites – and importantly, as all solutions are based in the cloud, insights can be collated and centralised for deep and meaningful insights.
Robust security
A key benefit of cloud-based SaaS is you can leverage robust and continually updated cloud security. You also benefit from intelligent, cloud-based tools that can improve your ability to detect and respond to threats.
Less burden on the IT team
When you choose on-premises software, it is installed on your internal servers. This means your solution cannot be accessed remotely unless by someone with an authorised virtual private network (VPN). While the vendor is responsible for managing and maintaining the software (conducting upgrades, bug fixes and patch management), your internal IT team is usually responsible for ensuring the stability and maintenance of your server environment.
In contrast, a SaaS solution lives in either a public, private or hybrid cloud environment, which is managed by the vendor. This means the solution can be accessed securely from any authorised user, from anywhere. It also means the burden of server maintenance is taken away from your IT team – and frees them to focus on other initiatives.
Greater computing power
Data that's stored in the cloud can also typically be analysed with far greater speed and power than data stored on the premises. This deep analysis can deliver timely insights that can translate into considerable time and cost savings for operators.
Support for remote work and collaboration
When systems are based in the cloud, they can be accessed from anywhere, at any time. This means operators don't need to be on the site to view data on their mine site's performance, or see exactly what's happening with a particular process. As well as providing much greater flexibility and balance for staff, easy access to information also ensures that insights can be actioned far more quickly.
Conclusion
The effective adoption of technology is critical to mining companies' ongoing productivity and survival in an increasingly complex and competitive world. Digital innovations as part of Industry 4.0 – including cloud-based SaaS platforms – can provide numerous benefits and help companies eliminate inefficiencies, improve productivity and sustainability, and meet governance and ESG targets.
About Metallurgical Systems
Metallurgical Systems is an Australian technology company that produces a suite of Metallurgical Intelligence® software for minerals processing plants around the world. We have recently made our Metallurgical Intelligence®, software available on an as-a-service basis, which includes:
A digital twin MES, fully customised to the specifics of your operation
Migration of any existing data
Integration with existing solutions/applications
Configuration and installation
In-depth training, customised to your requirements
Training and ongoing support from Metallurgical Systems
You can find out more here.
References
Brossard M, Chaigne S, Corbo J, Muhlreiter B and Stein, JP, 2022. 'Digital twins: The art of the possible in product development and beyond', McKinsey and Company [online]. Available from: https://www.mckinsey.com/capabilities/operations/our-insights/digital-twins-the-art-of-the-possible-in-product-development-and-beyond
Costantini X, Fookes W, Pujol F, Sivecas G, Neise P and Rubinstein B, 2022. 'How mining companies reach the operational excellence gold standard', McKinsey and Company [online]. Available from: https://www.mckinsey.com/capabilities/operations/our-insights/how-mining-companies-reach-the-operational-excellence-gold-standard
Leonida C, 2019. 'Miners take their business to the cloud,' Mining Magazine [online]. Available from: https://evolutionmining.com.au/wp-content/uploads/2019/03/Miners-take-their-businesses-to-the-cloud-MM-March-2019.pdf
Gleeson D, 2021. 'Axora survey reveals mining sector moves towards digital transformation' [online]. Available from: https://im-mining.com/2021/10/05/axora-survey-reveals-mining-sector-moves-towards-digital-transformation/
Kearny, 2018. 'Using digital technologies to uncover value in mining' [online]. Available from: https://www.kearney.com/digital/article/-/insights/using-digital-technologies-to-uncover-value-in-mining-article
Kirkwood B, 2022. Worldwide Mining, IDC Energy Insights, Creating Value with Smart Mining Operations [online]. Available from: https://library.e.abb.com/public/3c9a014ce78d4a0f835b62c1c9ef398d/IDC_%20Creating%20value%20with%20smart%20mining%20operations_US49453822_July%202022.pdf?x-sign=ZTZdYIbXWCSJnK1CkF4mbQSCYRixiEYFxUXQjIQVYhf+0trSHdc7cktB94vrqsC3
Lee S, 2019. 'Applications and Prospects of Digital Twin Technology in Mineral and Energy Resource Engineering'. Journal of the Korean Society of Mineral and Energy Resources Engineers, 56(5):427-434.