Industry research shows how COVID-19 is impacting the resources sector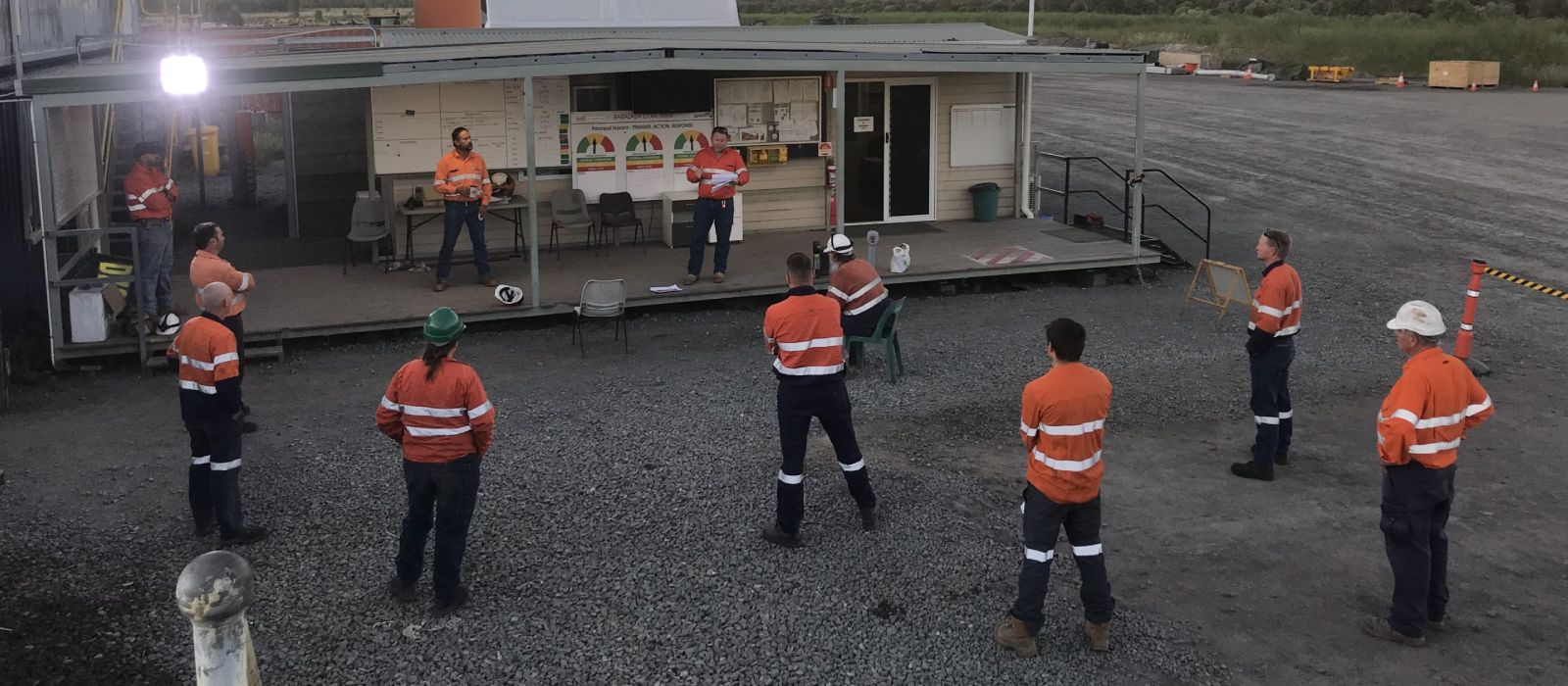 Researchers at State of Play have surveyed almost 200 global mining leaders, gathering valuable data on industry reactions and responses to the pandemic to date.
The current COVID-19 pandemic is having an unprecedented impact on global commerce, including the resources sector. Physical restrictions on movement of people and goods has disrupted supply chains essential to the ongoing operability of many mining businesses, while dramatically reduced customer demand is undermining their profitability.
While more clarity on the virus and its effects is emerging, there remains significant uncertainty regarding the length, severity and long-term impact of the pandemic on the industry.
Australian-based research group State of Play has been conducting research into the immediate impact of COVID-19 and what it could mean for the resources sector in the medium to long-term. In an ongoing research project, partnering with METS Ignited and National Energy Resources Australia (NERA), State of Play researchers have surveyed almost 200 global mining leaders, gathering valuable data on how the resources sector is responding to COVID-19.
How has the industry been impacted to date?
As a public health crisis, the primary impact is directly on people and their ability to work, travel and stay safe and healthy. This human impact has indirect impacts on the movement of goods and services, the operability and resilience of supply chains, and the overall health of economies (both national and global). Unlike a classic economics-driven commodity price crash, health-driven operating model and supply chain disruptions have impacted operating companies and services companies very differently, as our data shows in Figure 1.
Miners
Mining is a globally interconnected industry with a diverse geographic footprint. While corporate offices are often in major cities such as London, Johannesburg, Melbourne or Vancouver, asset locations are dictated by orebodies, and trading centres are often located along key supply routes. It is therefore unsurprising that the two main impacts of COVID-19 to asset owners are related to the operability of global, interconnected supply chains, with people (39 per cent) and critical supplies (30 per cent) unable to move between locations and maintain the status quo. In particular, in mining areas with relatively immature remote operations capabilities, the inability for people to operate assets is driving down production capabilities.
As a result of this disruption, it is likely that innovation in remote operations and building supply chain resilience will be accelerated as the industry moves to protect itself from a similar crisis in the future and as it internalises what worked well through this period.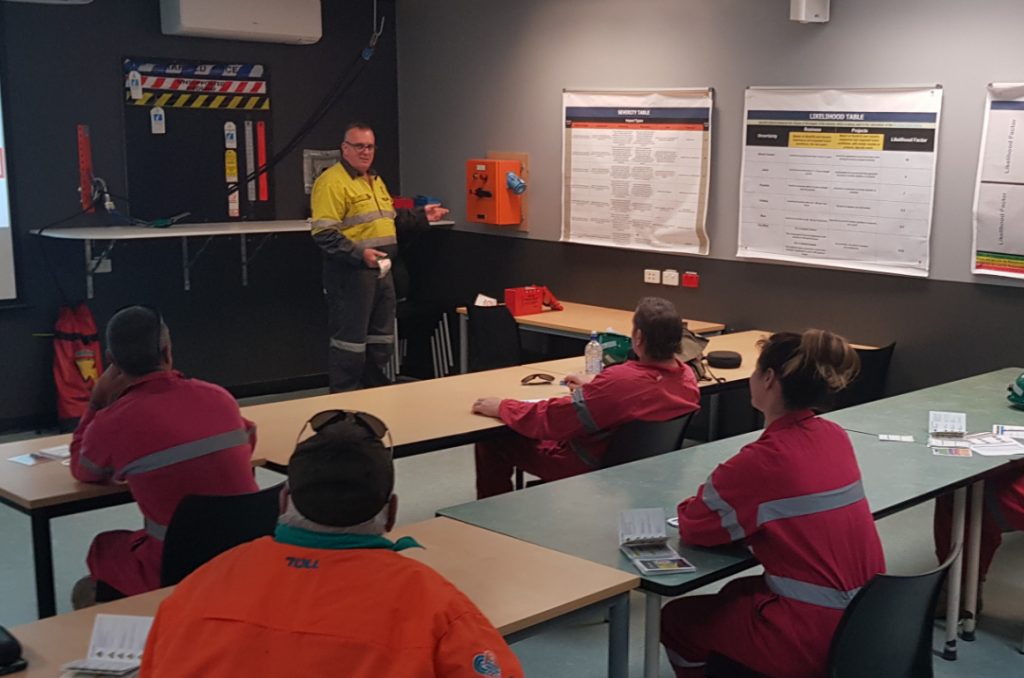 Services
In the competitive mining services industry, disruption to the 'business as usual' operations for miners generally leads to cutting costs, with non-essential suppliers frozen out and essential services stripped back to their core. COVID-19 is little different in this respect; our data shows that the biggest impact from the virus on services companies is in the loss of revenue (57 per cent) and the loss of overall profits (33 per cent).
The longer the crisis continues, the more stress we expect to see on services companies' cashflows, which will force further innovation in new virtual supply models and the adaption of current efforts to the new operating environment. It may also accelerate collaboration and innovation on digital technology as suppliers work closely with operators to adapt brownfields assets to remote operating models, and design greenfields assets to insulate them from further crises.
How long can this continue?
The impact of COVID-19 and the government's policy response is amplified by the potential length of time that restrictions will remain in place. The highly uncertain timeline of the crisis means we may face restrictions anywhere from another couple of months to over a year. While many businesses are able to withstand short-term interruptions, only 43 per cent of operators and 28 per cent of services companies believe that their current situation is sustainable (Figure 2). Naturally, if the crisis lengthens, businesses are likely to innovate in order to operate differently according to the new restrictions and new, virtual services will compete in a remotely-operated industry. Thus, while current sentiment is alarming, we expect the industry to adapt to whatever situation presents itself.
What is likely to be the long-term impact on the resources sector, and where are the opportunities to improve the industry?
Looking at the longer term, there is no doubt the current pandemic will change the resources industry. Given the greatest impact so far has been on operating models and supply chains, it follows that this is where the greatest opportunities may also lie.
Beyond an unsurprising increased focus on risk management (48 per cent), long-term trends such as flexible working, remote operations and automation, and reduced travel are likely to be accelerated. While these shifts were already underway, the current situation will speed up investment and competence in these areas.
Take flexible work. As the digital maturity of organisations improve, many employees are increasingly able to work on more flexible timetables and from different locations. Two key barriers to this shift have been a cultural preference for physical congregation of workforces – in particular in corporate offices – and the lack of required infrastructure to support large-scale remote work.
Restrictions on public gatherings of people (including office spaces) have forced the issue. Globally, the culture around remote work is shifting, as productivity remains relatively high outside of physical office environments, and investment in infrastructure to support remote connections has been quickly made in order to minimise disruption. These two developments increase the viability of flexible working options and are seen as the most widespread change in the industry post-pandemic (53 per cent; Figure 3).
In an operational context, the restrictions on travel have increased the focus on remote operations of assets and have caused a rethink on the necessity of physical travel, particularly for corporate roles. Cultural inclination for the extensive travel of managers and executives to sites has been replaced by increased virtual communication, which is likely to continue after COVID-19 has subsided. Some mining companies have already baked in reduced travel budgets for the next financial year. In addition to its productivity benefits, investment in automation and remote operations centres is likely to be accelerated for resilience to future shocks.
In addition to the increased flexibility of operating models, supply chain resilience will be a focus for both mining and services companies. We are likely to see two changes, one structural, one innovation-based.
Firstly, the diversification of supply chains and increased bias toward local procurement (38 per cent; Figure 3) is likely to shift the services industry to be more proximate to large clusters of operators and reverse the globalisation trend that has outsourced many functional tasks offshore. While a positive development for local METS industries, the globalisation trend was driven by cost, so for any permanent shift in the other direction, costs must also decrease.
Secondly, there will likely be more innovation in alternative procurement methods, in particular 3D printing technology. For equipment manufacturers, the ability to print critical parts locally de-risks international supply chains and provides opportunities for new types of equipment and service models.
Conclusion
The current COVID-19 pandemic is having a significant impact on industry. Alongside the concern for business leaders, especially in regards to ongoing sustainability in a severely disrupted market, there is an opportunity for industry to adapt to the new way of working and innovate to build resilience in their operating models and supply chains. While disruptive, the crisis may be the catalyst for positive long-term change.
---
About State of Play's COVID-19 research
As the unprecedented COVID-19 pandemic has gained momentum, State of Play has partnered with METS Ignited and National Energy Resources Australia (NERA) to collecting and sharing information to support ongoing decisions inside businesses, both large and small.
The State of Play website features a short survey that takes no more than 5 minutes to complete. The survey is intended to be a fortnightly global snapshot of responses to the pandemic at a work site level.
You can also join the State of Play Slack community to connect with other explorers, operators, researchers and investors who are interested in building the future resources industry. We get together to talk about the industry and learn from each other.