Introducing our 2022 AusIMM Awards recipients
The AusIMM Awards have been recognising contributions to AusIMM and professional excellence in the resources sector for more than 80 years.
First awarded in 1935, AusIMM Awards celebrate outstanding contributions to best practice professionalism. The awards help to promote and raise the overall standard of professional practice and send a clear message to our communities that we are committed to the highest standards.
Congratulations to all our 2022 recipients and thank you for your service to AusIMM, our industry and our communities.
Highest honours
The Institute Medal
The Institute Medal is the most prestigious award and highest honour conferred by AusIMM. It is awarded in recognition of eminent leadership of AusIMM or the resources sector.
Dr Ian Runge FAusIMM(CP)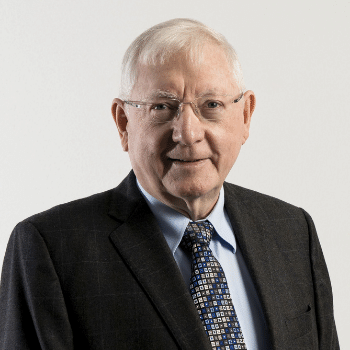 Dr Ian Runge is a pioneer of the mining equipment, technology and services (METS) industry, and has contributed enormously to the resources sector through his technical insight, entrepreneurial leadership and teaching.
His ground-breaking work in mining technology, software, and mining economics in the 1970s significantly helped lay the foundations for Australia's pre-eminent position as a global leader in mining technology.
The company that Ian started, now called RPMGlobal Holdings Limited, is the world's largest publicly listed mining technology enterprise with 22 offices in 15 countries. The application of RPMGlobal Software products over 40 years has resulted in dramatic improvements in mine equipment productivity, mine planning, and financial analysis.
During his long career in the mining industry, Dr Runge has delivered lectures, presented keynotes at conferences, student seminars and professional development courses. He continues to be exceedingly generous in sharing his experience and learnings with students at the University of Queensland through his positions in the School of Economics (Industry Fellow), School of Mechanical and Mining (Adjunct Professor) and through seminars and workshops at the Sustainable Minerals Institute.
Ian's textbook Mining Economics and Strategy is the global reference book for undergraduate teaching on the subject, and his book Capital and Uncertainty – The Capital Investment Process in a Market Economy, is a reference used by industry researchers in the subject throughout the world.
Ian was Chair of the AusIMM Southern Queensland Branch in 1991, Conference Chairman for the AusIMM 3rd Large Open Pit Mining Conference in 1992, Chair of the Parents and Friends Association of Brisbane Boys College 1999-2001, and Development Chair of St Andrews Hospital in 2002. He was Chair of the Brisbane Institute from 2008-2010, and continued as a Director until 2013. He has been a member of the Advisory Board for Queensland Leaders since 2008. He retired from the board of RPMGlobal Holdings Limited in 2018 after 41 years with the company.
President's Award
The President's Award may be presented to any senior and influential professional who has made a notable contribution to, or achievement within AusIMM or the resources sector.
Bob Vassie FAusIMM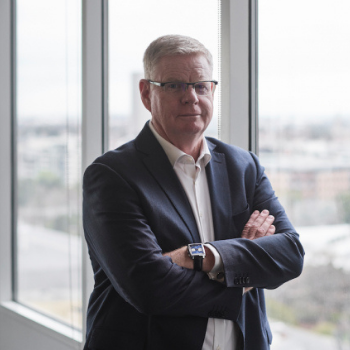 Bob Vassie is a highly respected executive, role model and thought-leader in the resources industry. A mining engineer, CEO and board director with 35 years' international experience across a number of commodities and functions, his expertise includes mine operations, resource development, feasibility studies, strategy, corporate restructuring and business improvement.
During his time as Managing Director and CEO of St Barbara (2014-2020), he led the company through a major transformation and achieved a remarkable turnaround of the company, which restored the balance sheet and set a platform for growth.
Bob has been a champion for diversity in all forms. Bob led St Barbara to become the only mining company to be recognised as an Employer of Choice by the Workplace Gender Equality Agency (WGEA), and introduced safety audits in Papua New Guinea that focused on safety issues for women. He has also worked with peers and suppliers to workshop shared learnings on diversity and inclusion for the benefit of the industry.
Bob has volunteered his time on the AusIMM Council for Diversity and Inclusion since its inception in 2018, and has provided invaluable input and perspective into AusIMM's inaugural Reconciliation Action Plan launched in 2021.
Bob is held in the highest esteem by AusIMM for his commitment to the mining industry, and his passion to see Australian mining professionals positioned as global leaders operating to the highest professional and ethical standards.
Honorary Fellowship
Honorary Fellowship recognises exceptional achievement, service or contribution to the resources sector. This grade of membership may be conferred on any senior and influential professional who has performed notable, active and sustained service to AusIMM or made a major contribution to the resources sector.
Prof Don McKee HonFAusIMM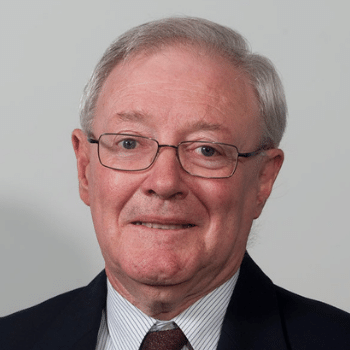 Prof Don McKee has had a profound impact in the resources sector, particularly in education, applied research and commercialisation of research. Don and colleagues established JKTech in 1985 based on a business plan which won an Australian national innovation award. He was Director of the Julius Kruttschnitt Mineral Research Centre from 1990 to 1996, after which he became the Head of Department for UQ's Department of Mining and Metallurgical Engineering.
In 2000, Don established the highly successful Sustainable Minerals Institute (SMI) and was its inaugural Director until his retirement in 2007. Don's vision for the SMI was to provide integrated research excellence in technical, social and environmental aspects of mining. He created three entirely new research centres of the SMI: the Mineral Industry Safety and Health Centre (MISHC); the Centre for Water in the Mineral Industry (CWiMI); and the Centre for Social Responsibility in Mining (CSRM). All three have international reputations, a direct consequence of Don's vision and leadership.
Since his 'retirement', Don remains involved in some SMI activities, particularly the WH Bryan Mining Geology Research Centre and the JKMRC.
Don's remarkable approach involves great planning, excellent networking, persistence, and the ability to bring people together in productive and creative teams.
In 2001 Don was awarded the Mineral Industry Operating Technical Award for the successful 'Mine to Mill' integration technique that significantly increased the productivity and cost effectiveness of open-pit mining and comminution operations. In 2003 he received the AusIMM President's Award for his leading role in the development of the SMI and its reputation for reflecting the highest aspirations in sustainable, economic, social and environmental development.
Beryl Jacka Award
This award is named in honour of Beryl Jacka, a stalwart of AusIMM over a period of 40 years and AusIMM Secretary from 1945-76. The award is presented in recognition of extraordinary and sustained service to AusIMM.
Miriam Way MAusIMM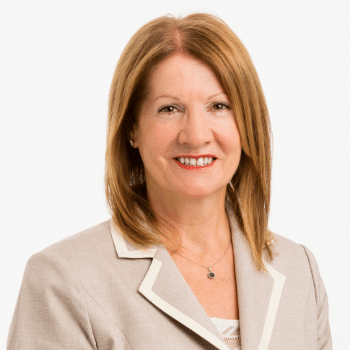 Miriam is the modern-day Beryl Jacka, displaying extraordinary and sustained dedication to AusIMM, its members and the sector for decades. She became a fully-fledged AusIMM Member in 2015 – one of the first staff members to do so.
Supporting members has always been Miriam's major priority, and during her time with AusIMM she has provided guidance and assistance to members, students and young professionals right through to Board Directors and Presidents.
She has shown extraordinary leadership for the AusIMM Management Team, including stepping in on multiple occasions as acting CEO during very challenging periods and times of significant change. In recent times she has played a pivotal role in assisting with the development and implementation of AusIMM's transformational Future Directions strategy and associated digital transformation.
Miriam goes about this in her customary modest manner, expecting no accolades. It has been done in addition to her 'ordinary job' which is already broad and multi-faceted. Her dedication and contribution is well above any expectation of an employee, and she is a highly deserving candidate of such a prestigious AusIMM Award.
Professional Excellence Awards
These awards recognise professional excellence demonstrated by a resources professional (individual or group) for significant contributions to the development or application of professional knowledge, practice or leadership.
Jonathon Crosbie FAusIMM(CP)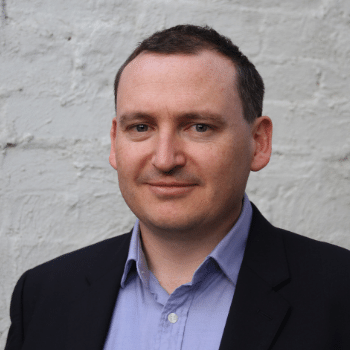 Jon Crosbie has been a highly respected leader in the environmental, social and governance (ESG) area of the industry for more than 15 years. He has made significant contributions to the development and application of professional knowledge in mine closure planning, as well as industry wide technical discipline leadership.
Jon has worked in the sector in Australia and internationally (including Guinea, the United Kingdom, France, Mozambique, DRC and Peru) across the full life cycle of mining, from exploration and feasibility studies through to closure. He has co-authored leading practice standards and guidance, has continually raised awareness of the criticality of integrated mine and closure planning, and never hesitates to challenge current practices when required.
The benefits of Jon's work have been to raise the profile of closure planning practitioners across the industry, and raise the awareness and importance of improving industry practice in this financially significant area of ESG risk.
Jon is a very active industry contributor, holding influential roles in a voluntary capacity on several working groups and committees. These include as Co-Chair of the International Council on Mining and Metals (ICMM) Closure Working Group, as a member of the Industry Research Advisory Team of the Co-operative Research Centre for Transitions in Mining Economies (CRC TiME) and on the ESG Working Group of the current JORC Code update. He is passionate about forming collaborative partnerships and actively sharing leading practice in integrated mine closure planning and execution.
David Medland FAusIMM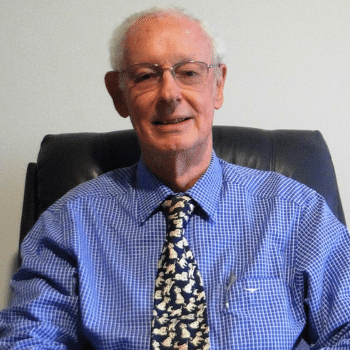 David Medland's contribution to the development of dozer mining is the essence of professional excellence. He has made major contributions that have provided significant value to the industry.
David worked for a major NZ Civil engineering contractor for 21 years before joining Thiess in 1982. He became Chief Estimator - Mining in 1999 with responsibilities covering many countries, before founding Medland Mining Services in 2007.
He was closely involved with developing dozer mining techniques within Thiess from the time the first D11 dozers arrived in Australia. He helped introduce and develop the D11 carry dozer operations at Yallourn in Victoria, where the operation of three of their four bucket wheel excavators were replaced by four D11s. In March 2020 the dozers passed 273.6 million tonnes of production.
David was prompted to write down what he knew, the result being his book The Art and Science of Dozer Mining. David used various software packages to assist in measuring and calculating dozer operating parameters, and in the book he details the art of understanding the input variables.
The use of cast-and-doze operations supplementing dragline and truck and shovel operations has become a significant cost reduction method in open cut mines, and significantly contributes to lower mining costs.
Alan Sherwood FAusIMM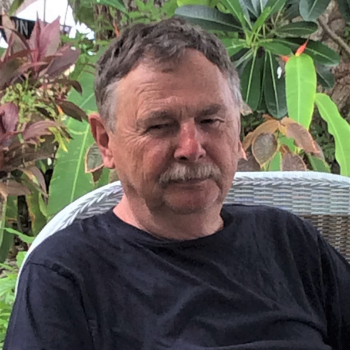 Alan Sherwood is a much respected and highly regarded coal geologist in New Zealand (NZ), who throughout his 45-year career has demonstrated the highest level of professional excellence.
Alan's work was an integral part of the NZ coal resources survey through the 1970s and 1980s, particularly heading the Waikato coal region exploration work. This included the discovery of the large Ohinewai subbituminous coalfield, and defining other new coal resources throughout the Waikato. He ended his career as Principal Coal Geologist for the NZ government.
Alan has also authored or co-authored numerous coal reports across a range of NZ coal basins. Many of these reports have formed the basis of coal mining proposals and developments.
Significantly, Alan authored AusIMM Monograph 33, The Geology and Resources of NZ Coalfields (2019), a landmark publication for NZ coal resources and mining. The monograph is an essential reference for coal geologists, explorers, coal operators and regulators in NZ. The book is a main reference point for government policy and for future coal exploration and mining permit grants. It has been long accepted by NZ geologists that Alan was the only person who could have developed this monograph, as he had the extensive knowledge and experience relating to NZ coal resources required for such a project as well as the motivation and institutional support.
New Professional Award
The New Professional Award recognises the contribution by a new professional to the sector through operational, academic, service or other notable achievement. It was first awarded in 2004.
This award may be presented to any new resources sector professional (generally within six years of graduation, but at the discretion of the Awards Committee).
Dr Lauren Farmer MAusIMM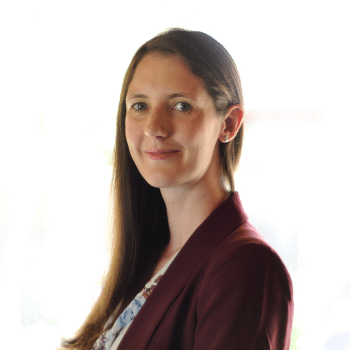 Dr Lauren Farmer's ability to engage cooperatively with industry colleagues, effectively use her tenement management skills, and apply the expertise developed from her PhD thesis make her an ideal candidate for the AusIMM New Professional Award.
Of note is Lauren's key and direct participation in the design, implementation and ongoing exploration of a new gold discovery (Pactolus). This discovery is new, it is not proximal to known deposits, and it opens a whole new exploration chapter in the Reefton Goldfields in New Zealand.
Lauren's skills in data management, her focus and her organisational ability have seen her take 50 years of historical exploration data and compile it into a region-wide digital framework within six months. Lauren has validated the data against the historical physical drill logs of assays and lithology to build a geochemical rock and mineralisation code to identify the key geological elements of the region's data. This is a combination of dogged determination, attention to detail and accuracy, exceptional geochemical data-handling skills, and a willingness to push the boundaries that exploration requires.
Lauren has also worked with a colleague to develop a dedicated online portal to the data that allows rapid data upload, validation criteria, and the ability to visualise, download, and re-interpret the data.
Institute or Resources Sector Service Awards
These awards may be presented to any AusIMM member or to a group of members. They recognise consistent and significant contribution to the ongoing success of AusIMM and/or the resources sector.
Ross Garling FAusIMM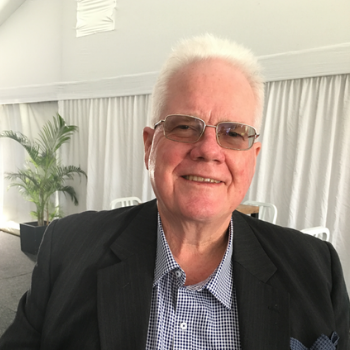 Ross Garling has been a long-standing AusIMM member for over 50 years and has a lengthy record of service, serving on the three branch committees in Sydney, Southern Queensland and most recently North Queensland, where he has been the Secretary and Treasurer for the past two years.
In the late 1990s Ross was Secretary and then Chair of the Sydney Branch. During his time as Chair, he undertook a deep dive study into the branch demography, and determined that lunchtime talks better suited the members. He started the ongoing luncheons and presentation talks that remain to this day.
Ross is a dynamo in his current role with the North Queensland Branch, always working to improve services for members. He has been involved with organising the Sir George Fisher Lecture for the past two years and organising with Jim Morrison to build the Charters Towers historical 3D map of the old workings.
Always willing to help nurture the next generation, Ross has also been instrumental in re-establishing the student chapter at James Cook University in Townsville.
Dr Richard Lilly MAusIMM

Dr Richard Lilly is passionate about preparing geologists from university courses for work in the exploration and mining industry. Over the past seven years, Richard has made an incredible contribution to the minerals industry through the highly successful NExUS (National Exploration Undercover School) program. As a co-founder and program leader of NExUS, Richard has constantly evolved this important offering to include students in different years of study and different disciplines.
The workload for the program is huge and much of it is voluntary. It requires working very long days and nights as well as weekends, organising guest speakers, field trips, networking activities, professional development workshops and technical sessions. The program is recognised nationally and internationally, with collaborative support coming from mining companies, government, industry bodies and academia.
Richard is also on the Adelaide Branch Committee and provides a vital link between the University of Adelaide's Geoscience Department and the branch. Through his position at the University of Adelaide, the NExUS program and his involvement with the AusIMM, Richard has made an enormous contribution to the development of undergraduate and postgraduate students.
Maya Secheny MAusIMM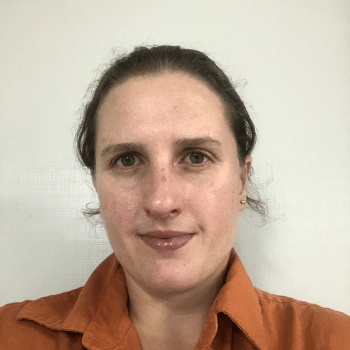 Maya Secheny has served as the AusIMM Lachlan Branch Chair since 2012. Through this time, she was the driving force behind the branch, organising and overseeing a quality program of events.
Like many regional branches, Lachlan contains several mining operations with members separated by large distances. Maya has organised the branch's flagship event, 'The Central West Mining Forum', since 2013. This annual event comprises one day of technical papers presented by members from the mining, minerals processing and exploration community. The event has been highly successful over a number of years, bringing together these different communities for professional development, and regularly includes attendance from the standing President of AusIMM and the local federal MP.
Maya's ability to take on the difficult task of running a branch and delivering a quality program over an extended period of time in a regional area is a testament to her courage and dedication. Maya's work ethic and commitment is a great example of what the AusIMM needs to be successful as a diverse and contemporary organisation.
Best Paper Prize
The Best Paper Prize may be presented to a resources sector professional or professionals who have prepared and published a technical paper through an AusIMM conference during the year.
Peter Woodall, Daniel Smith and Joe Pease FAusIMM
The 2022 prize is awarded to Peter Woodall, Daniel Smith and Joe Pease FAusIMM for their paper 'Advances in Flotation Froth Pumping' presented at Mill Operators 2021.
This paper investigates the pumping challenges faced at the McArthur River Mine (MRM), which stem from the tenacious froths produced during the flotation of fine mineral concentrates. It defines the development pathways followed to improved pump performance and the alternatives considered, many of which were failures. Finally, it provides an overview of the solution, its success at MRM; and the implications of this work to the broader mineral processing industry.