Introducing our 2022 Education Endowment Fund Scholarship recipients
Every year the Education Endowment Fund (EEF) Board of Trustees award the annual EEF Scholarships, including the prestigious Sir Frank Espie/Rio Tinto Leadership Award and EEF Premium Scholarships.
The application process starts the previous year and students from all over Australia who are studying a minerals-related degree are encouraged to apply. The core theme of the EEF program is to identify future industry leaders among AusIMM's student members and ensure they are offered meaningful opportunities to develop professionally over the course of their scholarship.
Meet our 2022 recipients below.
Sir Frank Espie/Rio Tinto Leadership Award and Premium Scholarship
Tara Andresson - UNSW
Bachelor of Mining Engineering (Hons)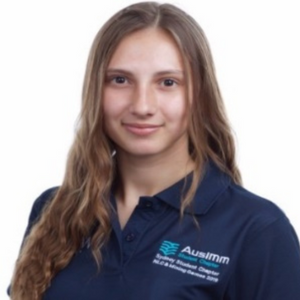 Tara Andresson is currently a fourth year Mining Engineering student with a Computer Science degree at UNSW. Her passion and technical abilities lie in the development of software that assists with and optimises everyday mining engineering challenges.
With experience working for both underground coal and hard-rock operations, Tara has grown her skill set and has the opportunity to apply her university knowledge in a practical setting - particularly in production engineering. 'This year I am excited to be volunteering my time as both the AusIMM Sydney Student Chapter President and WIMNet student representative.'
Casey Barczynski - Monash University
Bachelor of Civil Engineering(Hons)/Bachelor of Science (Earth Science)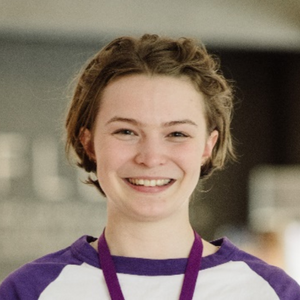 Casey has always had a love of all things earth science. Collecting rocks from a young age, she developed a passion for the complexity and interdisciplinary nature of geology. Casey spent the last two summers working with Newcrest in the Cadia mine geology department, developing her geological identification and mapping skills.
Excited by leadership opportunities, Casey has been a facilitator and ambassador for several STEM-based programs to encourage young people to consider pursuing STEM careers. She is also interested in developing sustainable practices in the exploration and initial development phases of a mine's life, combining insights from both geology and engineering disciplines and fostering collaboration. She is eager to step into the diverse range of career, leadership, and travel opportunities available in mining.
James Browne - University of Adelaide
Bachelor of Science (Geology & Geophysics)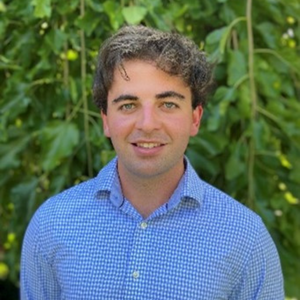 James Browne is a recent University of Adelaide graduate, having completed a Bachelor of Science majoring in Geology and Geophysics. In addition to taking up a leadership role with the Adelaide University Geological Society (AUGS), James harnessed opportunities to grow his geoscience skills and understanding by engaging in several internships with organisations like Cooper Energy, University of Adelaide, the Department for Energy and Mining, and the Fortescue Metals exploration team based in Adelaide.
This upcoming year James will be undertaking an honours program at University of Adelaide with FMG as part of a South Australian Accelerated Discovery Initiative. This project will be focussing on the anomalous occurrence of platinum group elements within the Vulcan iron-oxide-copper-gold deposit, along with undertaking a broader mineral paragenesis of the deposit.
'As a young geoscientist I am passionate about accelerating the discovery of critical metals required to support the widespread electrification of the global economy. Being a local South Australian, I am particularly excited by the prospect of helping uncover the next big IOCG deposit and embrace the challenge of undercover exploration.'
Gabby Callow -

University of Queensland
Bachelor of Engineering (Hons)(Mining Engineering)/Bachelor of Science (Geographical Sciences)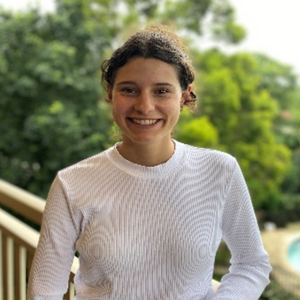 Gabby is in her fifth year of an Engineering/Science dual program of Mining Engineering and Geographical Sciences at the University of Queensland. Initially drawn to mining through the combination of problem solving and geology, Gabby's passion for the mining industry was cemented after completing vacation programs in her first year. Embracing the environmental aspect of mining, Gabby has completed a variety of vacation programs both as an undergraduate mining engineer and an environmental officer throughout her studies.
Gabby enjoys the community and technicality of underground mining, and hopes to work in that area after graduation before pursuing work in the environment and social governance space of mining.
Zac Chrzanowski - James Cook University
Bachelor of Engineering (Hons)(Chemical & Mining & Minerals)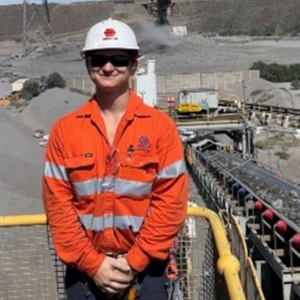 Growing up in a mining family, Zac has always felt a strong connection to the resources sector. Studying Engineering at university has given him the opportunity to complete vacation work in both coal and copper processing. Working for both Glencore's Ulan Coal Mine and Evolution Mining's Ernest Henry Operation, Zac has gained firsthand insight into the application of knowledge, improved practical skill as well as the importance of comradeship shared by industry professionals who share collective goals and visions.
Zac was involved in the formation of the inaugural AusIMM North Queensland Student Chapter, holding the position of Student Chapter President this year, as well as being an active member of the AusIMM North Queensland branch. Zac has a passion for extractive metallurgy, and whilst studying his final year of his undergraduate degree, he will undertake a role in Australia's only operating heap leach, SX/EW processing plant. Zac takes pride in approaching opportunity with innovation, bravery and meaningful change. Consistently striving to reach his full potential, Zac is grateful to the mentors that assist him on his journey.
Paige Dallywater - Murdoch University
Bachelor of Science (Chemistry & Mineral Sciences)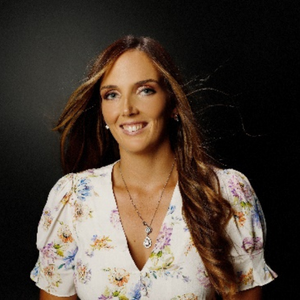 Participating in Manea Senior College's integrated learning methodology, Paige combined her secondary studies with practical learning in laboratory techniques at TAFE, supported by work experience with pigment producer Tronox in the quality control laboratory. This led to a Diploma in Laboratory Techniques, and a permanent role with Tronox as a Quality Laboratory Technician where she became aware of process optimisation for enhancing product quality.
Encouragement from a peer led to a double degree at Murdoch University in Chemistry and Mineral Science, where Paige juggled study, full time work, and keeping a team of horses in work at home.
'I am very proud of my commitment and my success so far including being awarded the Independent Metallurgical Operations Prize for the best academic performance in processes minerology in 2020 and have now completed 4 years of my degree. I have now moved into a Technical Service role as an Application Technician at Tronox where I have also gained a certificate in Introductory to Surface Coatings and become the safety representative for my area at Tronox.'
Emma Godbold - University of Queensland
B Engineering (Hons)(Chemical & Metallurgical Engineering)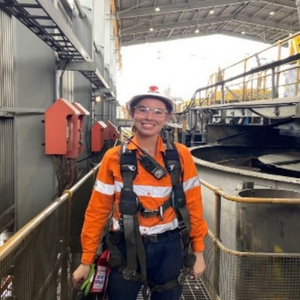 Emma is currently studying Chemical and Metallurgical Engineering at The University of Queensland. First introduced to the mining industry through the amazing social and networking events run by the University of Queensland Mining and Metallurgy Association and AusIMM Southern Queensland Student Chapter, she knew she had to try it for herself after meeting passionate professionals working in industry.
While at university, Emma gained experience across metals and coal, having worked in copper-gold at Ernest Henry Mine with Glencore and in metallurgical coal at Dawson Mine with Anglo American, and this year securing a part-time role with Glencore Technology.
Outside of class, Emma is very involved in university life at UQ, including being recently elected President of the UQ Engineering Undergraduate Society (EUS), where she is looking forward to having a positive impact on other students' experiences at UQ. She has also held roles as the Sponsorship Officer at the AusIMM Southern Queensland Chapter, the Vice President of Careers at UQ EUS and as a student leader with UQ's Women in Engineering Program.
'I hope that through my various involvements I can give more girls the confidence to step outside of their comfort zones and explore the various paths available to them for a very rewarding career within the mining industry.'
Jacob Oakes - Curtin University
Bachelor of Engineering (Hons)(Mining Engineering)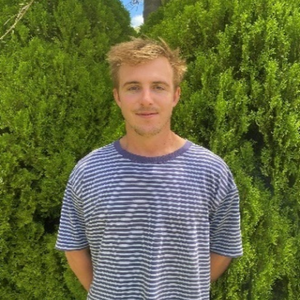 Jacob Oakes is a fourth-year mining engineering student at Curtin University's School of Mines campus in the Goldfields region. Jacob grew in a small coastal town in the South-West of WA, where a career in the mining and minerals industry is far from customary. After gaining exposure to opportunities a role in the resource sector embodies, he quickly realised a career in mining is well suited to his strengths. He has since relocated to Kalgoorlie to continue his studies, and during summer and winter breaks, has completed vacation placements at Northern Star Resources' KCGM operations, Saracen Mineral holdings Carosue Dam operations; and most recently, Westgold's Meekatharra operations. Each opportunity has fueled Jacob's thirst for experience, knowledge, and commitment to reaching his full potential.
Jacob holds the honour of being awarded the EEF Premium Scholarship in high esteem, as it enables him to focus on his honour years of study, professional development and future growth as a leader. With the Award's assistance, Jacob can also focus on his AusIMM commitments, as he has been privileged the opportunity to lead the Kalgoorlie Student chapter as the president for 2022.
Jemima Reid - University of Western Australia
Bachelor of Science (Mining Engineering Science)/Chinese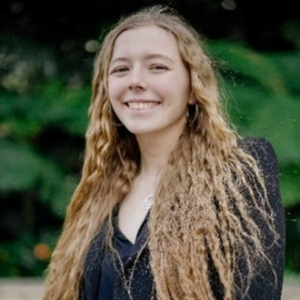 Conversations during a volunteering initiative that highlighted the opportunity to work abroad as well as in regional communities, and to harness her passion for problem solving, innovation, leadership and working practically, inspired Jemima to study in mining in her first year of engineering. A vacation position with Barminco led to a strong interest in the intricacies of underground, and further opportunities arose with Barminco and Western Areas across different sites and commodities, as well as working for the Australian Centre for Geomechanics as a research assistant in geotechnology.
She has loved her time working with both underground and office-based teams, and hopes to obtain extensive practical experience across commodities, mining methods and operations as essential components to becoming a competent, well rounded and adaptable engineer and leader.
Jemima is also passionate about community engagement and personal development. She is currently the President of the AusIMM UWA Student Chapter and a project lead for UWA Young Engineers. Jemima hopes to inspire more young people, especially young women, to undertake a career in mining, and looks forward to continuing her community involvement in the future.
Liam Sigurdsson - UNSW
Bachelor of Engineering (Mining Engineering(Hons)/Bachelor of Arts (International Business)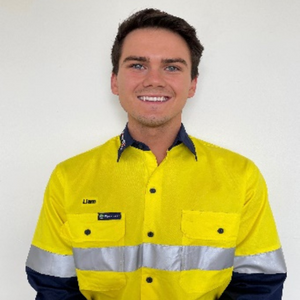 Liam is currently studying a dual degree in Bachelor of Mining Engineering (Honours) and Bachelor of Arts majoring in Global Development and International Business at the University of New South Wales. Growing up in the Hunter Valley Region, attendance at a UNSW School of Minerals and Energy Resources Engineering Industry Dinner guided his decision to study mining engineering after realising the opportunities within the industry.
Scholarships supported his studies at a prominent mining program, including attending UNSW College (UNSW Hall) which offered the opportunity to meet individuals from all over the globe. President of the UNSW Minerals and Energy Resources society in 2021, Liam was also the AusIMM Sydney Student Chapter Events Coordinator the same year.
Being an active member in the minerals industry through attending vacation work programs, AusIMM's Young Leaders Forum and networking events allowed Liam to realise the vast amounts of opportunities available. 'The opportunities both domestically and internationally are unrivalled, and the current technological and sustainable developments within the industry are extremely exciting.'
William Sloan - Central Queensland University
Bachelor of Engineering (Hons)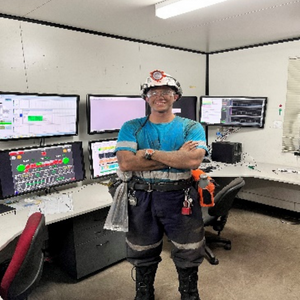 Launching his career in underground coal in March 2019, William has enjoyed the challenges and learning opportunities the industry offers. Working in operational and staff roles since that time has given him valuable insights into different perspectives of underground operations before commencing his studies with CQ University in 2020.

'During my holiday break of 2020, I worked in my first engineering role as a Development Mining Engineer at Moranbah North Coal. This was an eye-opening experience in which I gained in-depth knowledge of the coal mining trade which I would not have experienced in my operational role. Now in my second university holiday period at the end of 2021, I have taken up a role with Kestrel Coal as an Automation Engineer which I am learning an entirely new skill set of how longwall mining systems are automated.'
Opting into CQ University's new Resource Systems Engineering discipline (combining mining engineering, electrical engineering and data science into one degree), William will continue to pursue his interest in automation and implementing new technologies in underground coal mining.
Takudzwa (Kevin) Steamer - University of Western Australia
Bachelor of Science/Masters of Professional Engineering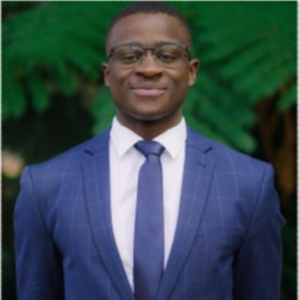 Takudzwa, better known to his peers as Kevin, found that pursuing his passions for problem solving and teamwork led to the mining industry.
'[M]y passion for safety and journey within the minerals and resource sector had begun long before I had reached tertiary education...my great grandfather had worked in an asbestos mine in Zimbabwe for many years.'
Currently sitting on the executive committee for UWA's Young Engineers and the committee for AusIMM UWA SC, Takudzwa has been a Teach For Australia Ambassador, Engineers Without Borders Outreach Presenter and Ignite mentor. Each of these positions gave the opportunity to enhance his skills whilst also giving back to the community – something he greatly values. 'Having been born in Zimbabwe, attending primary school in England, and finally finishing secondary education in regional WA, I have come to learn the key to any successful project, idea or plan is diversity and the understanding of others' perspectives.'
Having worked vacation positions in open pits with Rio Tinto and underground with Barminco, Takudzwa believes the mining industry to be one of the largest cooperative sectors in the world where, regardless of the size of the team, positive leadership is crucial to achieve the required target.
Sandrine Symons - Curtin University
Bachelor of Engineering (Chemical Engineering)/Bachelor of Science (Extractive Metallurgy)
Inspired by the vast opportunities of the mining sector, Sandrine completed the final year of her honours degree in Metallurgical Engineering this year. She is very passionate about diversifying and broadening her range of knowledge and experiences in engineering, understanding her capabilities in leadership, and contributing to a more sustainable future. Sandrine has completed several vacation experiences in multiple commodities including gold, mineral sands and lithium spodumene and hopes to continue to involve herself in stimulating and emerging mining operations in the future.
Sandrine's journey as a young leader has included her involvement as Metallurgy Club President and Women's Officer at Western Australia School of Mines in Kalgoorlie, and was recently appointed Vice president of the AusIMM Kalgoorlie student chapter. She feels privileged to be awarded the AusIMM EEF scholarship and is interested in utilising the support to enhance both her personal and professional skills to enhance her leadership qualities. 
Nathanael Walther - University of New South Wales
Bachelor of Engineering (Mining)(Hons) & Engineering Science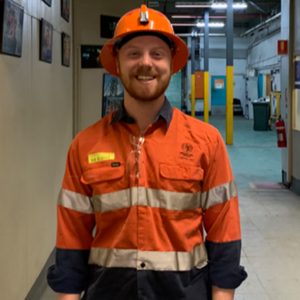 Nathanael was motivated to pursue a career in mining by the opportunity to work on large-scale projects amongst diverse teams of interdisciplinary professionals in an industry driving the Australian economy.
Since commencing his studies in 2018, Nathanael has completed two placements with Glencore at Mount Isa Mines and most recently held the position of Projects Engineer at Barminco's Lake Cowal underground development operation.
Nathanael has a passion for the underground hard rock mining industry and hopes to obtain experience across several sites to develop his technical knowledge and gain the hands-on experience he has identified in effective leaders during his industry placements.
Postgraduate Research Scholarships
Daniel Goldstein - Curtin University
PhD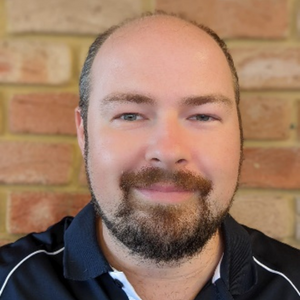 Working first as a field technician in 2011 and then returning as a geologist in 2014 for the same company before progressing to mining and geotechnical engineering roles has given Daniel a 'ground up' understanding of the Australian mining industry. He has recently achieved a Master of Mining Engineering (Mine Geomechanics) at UNSW (Awarded with Excellence) while working full-time.
Daniel's PhD research at Curtin University's WA School of Mines focuses on applying machine learning algorithms to mining data, aligning with his passion for increasing mining sustainability. By developing data-driven, real-time analysis in a decision support framework, the mining industry can lower the cost of mining operations and vastly improve safety through proactive risk management.
'I am honoured to have the support of the AusIMM through the EEF Scholarship. I look forward to contributing to the fascinating Industry 4.0. I believe we can move state of the art forward for the mining industry by brushing off the 'digital dust' on data that is not currently used to its full potential.'
Kylie Ward - Curtin University
PhD
A 'lengthy, roundabout but exciting journey in mining' led Kylie back to research at Curtin University (WASM Kalgoorlie), driven by her desire to question the 'how and why'.
Passionate about mineral processing - in particular flotation and gravity processing, Kylie is fascinated by the impact mineralogy has on the way we process ores, and is generous in supporting and driving knowledge transfer to enhance operating plant performance.
Kylie's PhD project is looking at improving recovery of tellurides from Superpit ores, with the co-extraction of gold and tellurium creating opportunity for a new value stream from existing operations without increasing the environmental footprint. 'I'm excited about this project as I feel it is something that could produce a deliverable outcome.'
A strong advocate for STEM in schools, diversity and inclusion in the mining sector and supporting young professionals, Kylie has been a WIMWA mentor for the last 3 years.