Laura Tyler set to address World Mining Congress on the transformative impact of new technology on the industry
The 26th World Mining Congress (WMC) is being held next week in Brisbane.
We spoke with Laura Tyler FAusIMM(CP), BHP's Chief Technical Officer (pictured), ahead of her upcoming keynote address 'Think and Act Differently: transforming our oldest industry with our newest technology' to be held on Wednesday 28 June.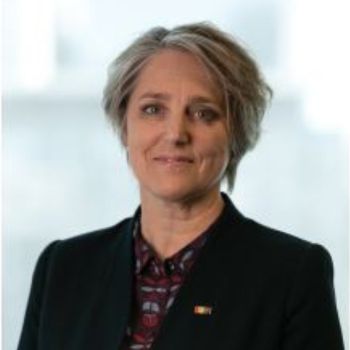 What are you planning to highlight in your keynote address?
The resources sector is on the cusp of something big as it supports global trends including decarbonisation, urbanisation and a growing population which will continue to feed the demand for metals and minerals. The challenge that we face today and increasingly into the future is how we can produce more with less – less disruption, less emissions, less water.
We also don't have to do this alone. The benefits of collaboration with partners across the value chain are multifold. We have a huge opportunity ahead of us to think and act differently, to creatively innovate and better use the technology at hand to make us safer and smarter, and in doing so, uplift productivity. This will be the focus of my address at the World Mining Congress.
Are there short-term transformations we will see in the next few years? And what long-term transformations are going to change the way we mine?
We are at a really exciting time for innovation and technology in mining. Today we are now able to use the data we have been collecting for years to make a difference in safety, productivity and cost. Whether that is through fast analysis of safety data to proactively see trends and intervene, or through automated decision making in process flows that increase stability, or modelling of fixed plant to plan maintenance or reduce wear - we can do so much more with our data than we ever could before and the application of AI and machine learnings makes a difference to how we operate today.
For the long-term, the future is bright. We are seeing real progress in decarbonisation activities through our OEMs, suppliers and customers, which is really exciting… but I am also excited by the opportunities ahead of us with robotics (our industry has barely scratched the surface of what is possible) and the workplace of the future. And then add to this the outcomes we are seeing from research into extraction methodologies, and we have so much to look forward to.
When you look back at your time in mining, what's a transformative technology or approach that you think has revolutionised the sector?
It is interesting that often what we take for granted now was once innovative and new! There have been a few innovations that I think have made a difference to how we work and to the safety of our industry. I will give you two: firstly fibrecrete – I remember the first shotcrete pilots at Mount Isa Mines; how curious we were to see if it worked! Now we apply it in cycle, to repair and make safe, to build walls – I am not sure our processing colleagues appreciate all the fibres, but it has made a significant difference to how we mine and the safety of the people in our mines.
And secondly, numerical modelling – I remember when mine planning software was in its infancy, when the databases were small, and we were excited when we could combine geology and mine planning in the same software! Numerical modelling of rock mass behaviour was sent away for experts with significant computing power to run for us. Today we build digital twins that can model the stresses, predict where we will see damage or failure and give us the time and understanding to influence the outcome. While we still need large computing power, this is relatively cheap today and the systems we can run are truly amazing.
When it comes to the people who work in the industry, what do you believe is critical in developing a strong, passionate, and inclusive culture?
There is enormous potential in what inclusive and diverse teams bring to the workplace. When companies get this right, teams are more engaged, everyone feels valued, empowered and this leads to a more productive workforce. This is true to the culture at BHP and above all, places safety as our highest priority. I like the analogy that diversity is being invited to the party, inclusion is being asked to dance! We only get a strong culture when we make space for everyone to bring their best selves into the workplace – we must make space for everyone to be able to dance. To achieve this and to enable people to perform at their best, we have to recognise our blind spots – we may think we are being inclusive but need to be ready to be challenged on workplace design, communication tools or facility layout. We have to be flexible, so we all get to be on the dance floor.
What are you most excited to discuss and learn about at WMC 2023?
The scale and the global importance of the challenges that the mining sector is facing needs the strength of collaborative forces to get ahead. It is through forums such as the World Mining Congress that provide invaluable opportunities to build purposeful partnerships and conversations on how we can collectively push the boundaries by grabbing the opportunities in innovation and technology. While the panels and speeches will certainly be informative and interesting, I'd encourage everyone to take the time to talk to their industry colleagues and peers – often these informal conversations can result in the lightbulb moments that the industry needs.
---
Join AusIMM at WMC 2023
We invite you to connect, network and celebrate with us at next week's World Mining Congress 2023 at stand Gold 7 on the expo floor. Our friendly staff will be on hand to discuss all things AusIMM including our broad range of technical conferences, courses and membership. We will be celebrating our 130 year anniversary, hosting member meet and greets with our Board Directors, and engaging with our community interest groups. Plus, enter the draw to win AU$1,500 towards professional development.
---