Leading with respect and curiosity: Five minutes with Kristen Walsh
The AusIMM Bulletin sat down with Kristen Walsh, the newly appointed Asia Pacific Regional Managing Director at Weir Minerals, to discuss her leadership philosophy, her thoughts on innovation in mining, and how women's participation in the sector can be encouraged and elevated.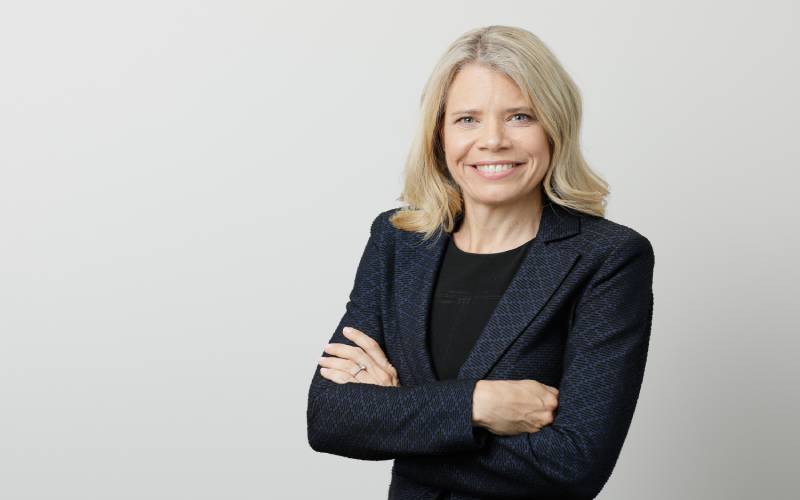 You are a leader with a background in engineering, holding a civil and environmental degree as well as an MBA. Given your own background as a technical professional, can you share some thoughts on motivating and leading teams of people from different technical disciplines?
Teams are motivated and inspired when they have a shared purpose and leadership that empowers them to achieve their goals. My approach starts with being highly respectful of people in technical roles – recognising their knowledge and experience – and a genuine desire to understand the technical challenges or opportunities the team is working to tackle.
Starting from a place of respect and curiosity demonstrates care and builds an environment of trust, which in my experience ultimately translates to people from different technical disciplines valuing each other's contributions.
You have recently stepped into a new role as Regional Managing Director at Weir Minerals Asia Pacific. What have you found most rewarding about the role so far? Is there anything you find challenging?
I am really enjoying learning about minerals processing and how our team can apply their collective knowledge to deliver value for customers. I am loving visiting mine sites and observing the strong relationships between our customers and Weir engineers and technicians. Seeing our strategy in action is so inspiring!
Not being able to travel to locations outside Western Australia while trying to build relationships with my new team has been challenging; however, it has given me an amazing opportunity to learn the business through the Western Australia customer experience.
Environmental, social and governance (ESG) best practice is an imperative for the resources sector, and strong performance in ESG is critical for project success. How is Weir and your team of professionals helping to create a resources sector that is safer, more efficient and sustainable?
The Weir Group has an extensive history spanning 150 years – and during that time we have been working in partnership with our customers to help reduce water and energy consumption and improve wear life.
Weir's focus on sustainability was one of the key features that attracted me to the company. I visited a customer site last week where we jointly have six different technology trials either underway or in discussion, all providing opportunities to improve safety, efficiency and reduce waste. It was fantastic to observe the customer's drive for improvement, and strategy to partner with Weir and our team to explore the ways we could implement technical innovation.
When it comes to our own ESG best practice, we have plans in place to offset our CO2 emissions by 2030, and are well-positioned to help customers reduce their own Scope 3 emissions. Another example of our ESG-focused work is around tailings management, one of the biggest challenges facing our sector. Our team has developed the TerraFlowing™ tailings dewatering process, which addresses both the value proposition of tailings as a resource and the safe storage of tailings.
Innovation plays such a big role in helping to solves the big challenges our sector is facing. What do you see as the critical factors that help foster a culture of innovation?
Our organisation's purpose is to deliver compelling value for our customers through innovation. For me, critical factors to foster innovation are developing clear goals, creating alignment of the team members involved, building a culture of trust, and establishing and supporting a collective mindset that views failure as learning and a necessary part of the innovation journey.
You are a member of Chief Executive Women, the pre-eminent organisation representing Australia's most senior women leaders from the corporate, public service, academic and not-for-profit sectors. What are some of your observations and recommendations to improve women's participation in the mining sector, from technical roles through to executive roles?
As a person who often struggles with self-doubt, I have found it confronting to be the only woman on the team or sitting at the table. I have found it difficult to have confidence and courage to make my best contribution.
It is disappointing and frustrating that during my 26-year career in industrial engineering organisations, there has been little change in the numbers. For that reason, I believe organisations must set targets to increase women's participation in the sector. Boards and executive teams should set diversity goals, and treat them with the same importance as any other performance objectives.
My recommendation for individual leaders is to proactively support and encourage the women in your teams and consistently reinforce that you value their contribution. This will help them to find the courage to contribute to their fullest. I also encourage men in leadership roles to intentionally make visible to their colleagues the role they play in supporting their family and other non-work related commitments. This will help normalises the work-life balance that most of us are striving to achieve.
Mining is a global industry, and your new role sees you leading a team of nearly 2000 people across Australia, India, Indonesia, Philippines and Mongolia. How do you keep a cohesive culture within the company while still celebrating cultural diversity?
Having joined Weir in late October, I have been intentionally observing and working to understand the culture and core values and how they are serving us to deliver our company mission and vision. From what I've observed thus far, a key attribute of the Weir culture is valuing cultural diversity. For example, at our Sydney sites our team members represent a number of nationalities. Prior to joining Weir, I have not visited or worked in India, Indonesia, the Philippines or Mongolia, so I am thrilled with the opportunity to learn and experience these cultures.