Obituary: Dr David Mackenzie HonFAusIMM 1931-2020
Dr David Mackenzie HonFAusIMM, an eminent exploration and mine geologist, sadly passed away after a short illness on 20 November 2020 in Canberra. Most colleagues recall him as 'one of the good ones, ever the gentleman'.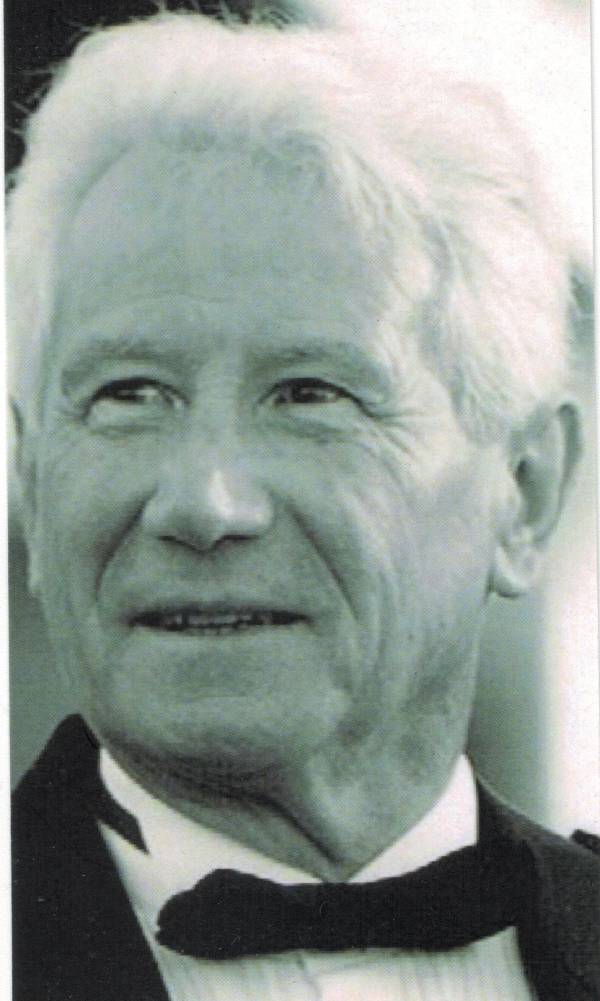 At the height of the Great Depression, a steam engine pulling coal wagons in the railway cutting behind the family home was one of the first sounds David heard. The coal mine that was the lifeblood of his birth place Methilhill, near Edinburgh, pointed to his eventual pathway from Scotland to Australia and his career as a geologist.
David was the eldest of five to his father, a Minister in the Presbyterian Church and his mother, who worked as a secretary at a linen company. By all accounts he enjoyed a happy childhood, which was interrupted by moves within Scotland due to the impending Second World War. The family returned to Edinburgh in the summer of 1940 and David entered the prestigious George Heriot secondary school in 1943 on a small scholarship. He did well academically and excelled at athletics – a passion which he continued at university with a blue for the 440 yards hurdles and rekindled after retirement some 40 years later in Masters Athletics.
Commencing a Bachelor of Science at the University of Edinburgh in 1951, David completed an Honours Degree (First Class) in geology at the end of 1954, winning the University Medal in Geology. Importantly, he was also introduced to Elinor, his future wife, via a fellow Geology student. Under the legendary Professor Arthur Holmes, arguably the most notable geologist of his day, David went on to complete his PhD in the record time of two years (1955-56). He studied granite and associated rocks around Speyside, in the heart of the Scottish Highlands, an area also famous for hosting high-quality single malt whisky distilleries, including the likes of Glenfiddich, the Balvenie and the Glenlivet.
As a temporary geologist with the Sierra Leone Geological Survey in West Africa, there were no single malt distillers to distract him, where for nine months of the year he mapped mainly Precambrian metamorphics and camped in the bush, using pit toilets, wood fires to cook, and moving equipment with the help of local labourers. It was tough going but David got going and over a four-year period (1957-61), he completed three 1:50 000 scale geological maps. He discovered a high-grade bauxite deposit, Mokanje, operated for over 30 years by Swiss Aluminium. He also provided crucial advice to a rutile prospecting partnership, resulting in the discovery of a major rutile province, which by the 1990s was producing 25 per cent of the world's rutile.
In the middle of all this, he managed to return to Scotland for a short break, proposed to Elinor who accepted and together they returned to Sierra Leone where they were married in August 1959. A honeymoon planned in adjacent French Guinea was foiled by a revolt against French rule. Both David and Elinor loved exceedingly hot curry and it was probably this initial foray into the tropics without refrigeration which conditioned their taste buds!
The Consolidated Zinc Corporation's (CZC) prospecting team involved in the discovery of the large rutile deposit in Sierra Leone included Australian geologists. David was impressed by the innovation, fresh practical approach and drive of these young men, and the attitude of the company they worked for. This contact was important as it led David eventually to seek employment with the company after his two tours in Sierra Leone were complete in early 1961. An interview followed in London and he was contracted for one year by Enterprise Exploration (the exploration arm of CZC) to assess mineral potential in New Zealand. David's first impression of his new employer was of the remarkable acceptance of a stranger by his new colleagues: '…I rank this acceptance as one of the best and most distinctive Australian attributes'.
Fortunately, metal prices improved and he was offered a staff position. For the next 32 years (1961-93) David's career with CRAE (Conzinc Riotinto of Australia Exploration Pty Limited) and associated companies prospered in an ever-increasing level of leadership positions, locations and commodities. There were few countries on the planet he didn't visit, and of the many positions and responsibilities he held, two stand out:
The first involved the famous mining town of Broken Hill, NSW, working as Senior Geologist then Chief Geologist with the Zinc Corporation Ltd and New Broken Hill Consolidated Limited between 1967-70 and later as Chief Geologist – Consultant between 1985-88. His first stint was an important position in the CRA group, as profits from these high-grade lead, zinc and silver flagship mines also provided the funds for vital mineral exploration, discovery and growth for the group; for example, Weipa bauxite, Pilbara iron ore, Bougainville copper and Argyle diamonds. In his own words, Broken Hill was 'our biggest, our showpiece and home territory….from it we draw inspiration, ideas, drive, people and funds'.
On his return to Broken Hill for a three-year secondment as Chief Geologist - Consultant, David oversaw a large mine lease exploration program and liaised with the large CRAE district exploration program which included a team of 13 geologists and 26 drillers, drilling per annum 25 km on surface and 20 km underground. This was later reduced and effort was refocussed on a large geotechnical program to support major capital works on a surface decline, ventilation shafts, new sand filling system and improved mine drainage. David also provided crucial input to a major life-of-mine economic analysis, ore reserves and resources and developed innovative geological syntheses.
The second major appointment was setting up a research group in Canberra in 1978 and leading it for seven years as Chief Geologist – Research and providing guidance to it for a further 10 years. The group was very successful in pioneering the development of computer-based geoscience data handling, world-leading digital image processing for satellite and aircraft data, and in providing expert geoscientific assistance to district field programmes. It was praised for the way it worked closely with external organisations such as CSIRO, the Bureau of Mineral Resources (BMR, now Geoscience Australia) and Australian Minerals and Industry Research Association (AMIRA). During this time, he made significant technical inputs to the extensive dealings of CRA Limited with the People's Republic of China. Indeed, some of his colleagues believe the roots of the modern success of gold exploration and mining seen in China over the past 20 years date back to certain recommendations he made in the late 1970s to the Chinese government, one of which was to encourage gold fossicking.
David initiated an in-house induction and training camp for new graduate recruits, an induction model that became the gold standard for other CRA Group companies and other exploration companies to follow. Following his secondment to Broken Hill in 1988 he returned to the research group where he undertook various reserve/resource assessments and auditing for CRA group companies, as well as strategic reviews – a reflection that he clearly enjoyed the confidence and respect of the most senior management of the CRA Group. David Mackenzie was a safe pair of hands.
David served his professional industry well for over 30 years. He was twice Chair of the AusIMM Canberra Branch in 1985 and 1990-91; President, Australian Geoscience Council in 1985-86, the full time technical editorial adviser to AusIMM Monograph 14 Geology of the Mineral Deposits of Australia and Papua New Guinea; co-editor with Don Berkman of the similarly named Monograph 22 in 1998 and also the sub-editor of Broken Hill Mines 1968, Monograph 3 published by AusIMM. He was a member of the Joint Ore Reserves Committee (representing Australian Mining Industry Council).
At various times during the 1980s and 90s, David was a member of numerous committees and panels including: Geoscience Consultative Committee, Canberra College of TAFE; Accreditation Panel for Geoscience courses Canberra College of TAFE; Commonwealth Accreditation Committee for Geoscience, Canberra College of Advanced Education; ASTEC Review Panel on Geoscience Research; Geology and Land Science Course Advisory Committee, Canberra College of Advanced Education; Australian Government/Industry Mission to Ministry of Geology, Peoples Republic of China; Visiting Committee, Centre for Remote Sensing, University of NSW; Australian National Committee for the International Geological Correlation Program of UNESCO; and Academy of Science selection committee for Haddon Forrester King Medal (representing AusIMM). He served as Secretary, Australian Geoscience Council; the Company representative, CRA National Science School, Canberra; and Research project assessments for grants by the Australian Research Council. He was a Member of the Geological Society of Australia, and the Association of Exploration Geochemists.
David was awarded AusIMM Honorary Fellowship in 2001 in recognition of his service to the Institute.
Throughout his career in CRA Exploration, and in his dealings with outside organisations, David was known for his integrity, competency, organisation, eye for detail, strong moral compass and modesty. He was well liked and highly regarded. Always approachable, he was a natural communicator, a dry humourist, convivial raconteur and the most affable of dinner companions. To young geologists fortunate enough to cross his path, he was a sage and patient mentor with a genuine interest in people which extended to their families.
After retirement in 1993, he and Elinor remained in Canberra where he set up his own consultancy business and undertook a major independent audit of all resources and reserves for CRA Limited to ensure consistency and compliance with the JORC Code, amongst other assignments. David and Elinor were still able to travel and have an active life after Elinor had a stroke in 1994 but David eventually took on a caring role as Elinor's health declined over the years. In Elinor's last years in aged care, David would visit her every day at tea time, fulfilling his vows to support her in sickness and in health. He joined Masters Athletics, and enjoyed running, race walking, bush walking and cultivated his garden and zest for growing vegetables and being around for his sons, family and grandchildren.
He leaves sons Neil, Ewan, Simon and their partners, Marianne, Nicole, Louisa and five grandchildren, Elliott, Lila, Vivienne, Molly and Olive.
Finally, a poem penned by friend and colleague, Kerry O'Sullivan on his retirement best sums up David:
But if you really have to go,
We hope inside you'll take a glow
Of warmth from those who knew you here
And wished somehow to make it clear
That you were special to them all
In ways that went beyond the call
Of ordinary kindness
David will be sorely missed by all who knew him.
---