Obituary: Emeritus Professor Argyle Douglas Stewart Gillies MAusIMM 1952-2022
With great sadness we announce the passing of Stewart Gillies on Thursday 20 January 2022.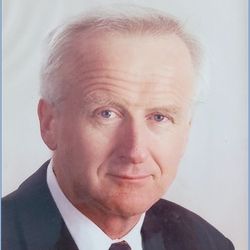 Professor Gillies retired from the Missouri University of Science and Technology (MST) USA in 2016, was the Union Pacific Rocky Mountain Energy Mining Professor at MST and in addition the Director of the Rock Mechanics and Explosives Research Centre between 2008 and 2016.
Stewart was born in Brisbane in 1952 before moving with his family to Canberra where he spent his school years. He studied for his Bachelor degree in Mining Engineering at the University of New South Wales and commenced working in the UNSW Mining Engineering Department at UNSW in 1974, while undertaking his PhD.
His first full-time position was as an assistant professor at (what is now) Missouri Science and Technology University in Rolla, Missouri, to which he was appointed in 1978. He stayed there until 1982, when he took up a lecturing position at the University of Queensland, rising to be an associate professor. Stewart returned to the US in 2008 to once again work at Missouri Science and Technology. He was proud of his teaching throughout the almost four decades of his career and estimated that over 1,200 of his students have graduated as mining engineers into the industry.
Professor Gillies involved many research grants on mine ventilation and mining economics issues and worked closely with international groups in research developments. Apart from his demanding academic life, he also worked as a mining engineering consultant. A variety of ventilation and economics studies were undertaken on operating mine sites through the consulting company Gillies Wu Mining Technology that he co-founded with Hsin Wei Wu in 2004.
Professor Gillies was recognised with several industry and professional awards and recognitions including the AusIMM Institute Services Award in 2008 and the Douglas Hay Gold Medal for best mining journal paper in the IMM Transactions in 2001. He served as elected Chairman of the International Mine Ventilation Congress Committee between 2005 and 2009. Professor Gillies served as the Chairman of two International Mine Ventilation Congresses, the 4th in 1988 and the 8th in 2005.
He had served as Director of the AusIMM Education Endowment Fund in the mid-1990s and was the Foundation National Convenor of the AusIMM Education Endowment Fund Australian Student Mineral Venture from 1994 to 2008. He also served on various international technical journal review committees and had been invited as keynote speaker for numerous international conferences.
Professor Gillies dedicated much of his professional life to teaching, research and bringing theory to practice. His work will be remembered by many and serves as an inspiration for future mine ventilation practitioners in the decades ahead.
In addition to his many technical and professional contributions to our industry, Professor Gillies was also a great family man, survived by his wife, Jenny, daughter Alexandra, sons Michael and Peter and 8 grandchildren. He has left a legacy through the lives of his students and his children who have all followed in his footsteps.