Late in 2021 the AusIMM received the news that our highly respected colleague, Ian Hore-Lacy, one of our trusted voice nuclear industry advisors, passed away on 2nd December 2021 in a tragic accident during a camping trip. He was 81.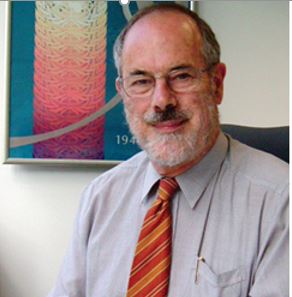 After university, Ian worked as a Senior Biology Master at the Geelong College, before moving to CRA Limited (later Rio Tinto) in 1974 as an environmental scientist. His skills as a communicator and educator then led him to become General Manager of the Uranium Information Centre in Melbourne in 1995. Ian joined World Nuclear Association in 2001 as Director for Public Communications, and later Senior Research Analyst.
Ian single-handedly created the Information Library, the world's most authoritative online resource on all things nuclear, a library that over the years has been extensively used and referenced by industry, academics, students, journalists, and policymakers alike. Its more than 180 papers, which Ian tirelessly updated and developed, constitute one of his many legacies, and it will also be a lasting homage to his dedication to nuclear education. In 2006, Ian received the WNA Award for Distinguished Contribution to the Peaceful Worldwide Use of Nuclear Technology for his services as an educator on nuclear energy. He leaves behind an incredible legacy that will continue to benefit the nuclear community and scholars everywhere for many, many years to come.
Ian was also a prolific author, having published six books on nuclear energy, sustainability and Christianity, three topics very close to his heart. Between 1978 and 2018, he published 11 editions of a comprehensive and accessible book about nuclear power later issued as Nuclear Energy in the 21st Century. It has become the key reference for the World Nuclear University's Summer Institute, in many ways combining Ian's passion for nuclear energy and helping young people excel in life.
In the late 1970s I invited Ian to be a guest lecturer at the then mining department of the University of Melbourne. This later led to his service at the AusIMM.
In 2017, Ian decided to reduce his time with the World Nuclear Association to focus on other key priorities such as his family, his church, mentoring young people, and driving 4x4s in the Australian outback. He became Senior Advisor to then Director General, Agneta Rising, and in 2020, to her successor, Sama Bilbao y León. He continued to publish the Weekly Digest, in which he provided perspective to key news items. Ian was a guest in the Titans of Nuclear podcast in the last quarter of 2021.
Ian will be sorely missed by his friends and colleagues at the AusIMM and throughout the global nuclear community. Our thoughts and respectful thanks for life of willing service are with Ian's wife Libby, and their children Anna, Will, Fiona, Dave, and their families.