Obituary: Stuart Rabone 1948-2021
Stuart Rabone, geologist, mineral explorer, historic mine developer and student mentor died on 21 August 2021 at Athenree near Waihi, New Zealand.
He worked mainly in the Hauraki Goldfield, covering its entire extent from Great Barrier Island in the north to Te Puke in the south.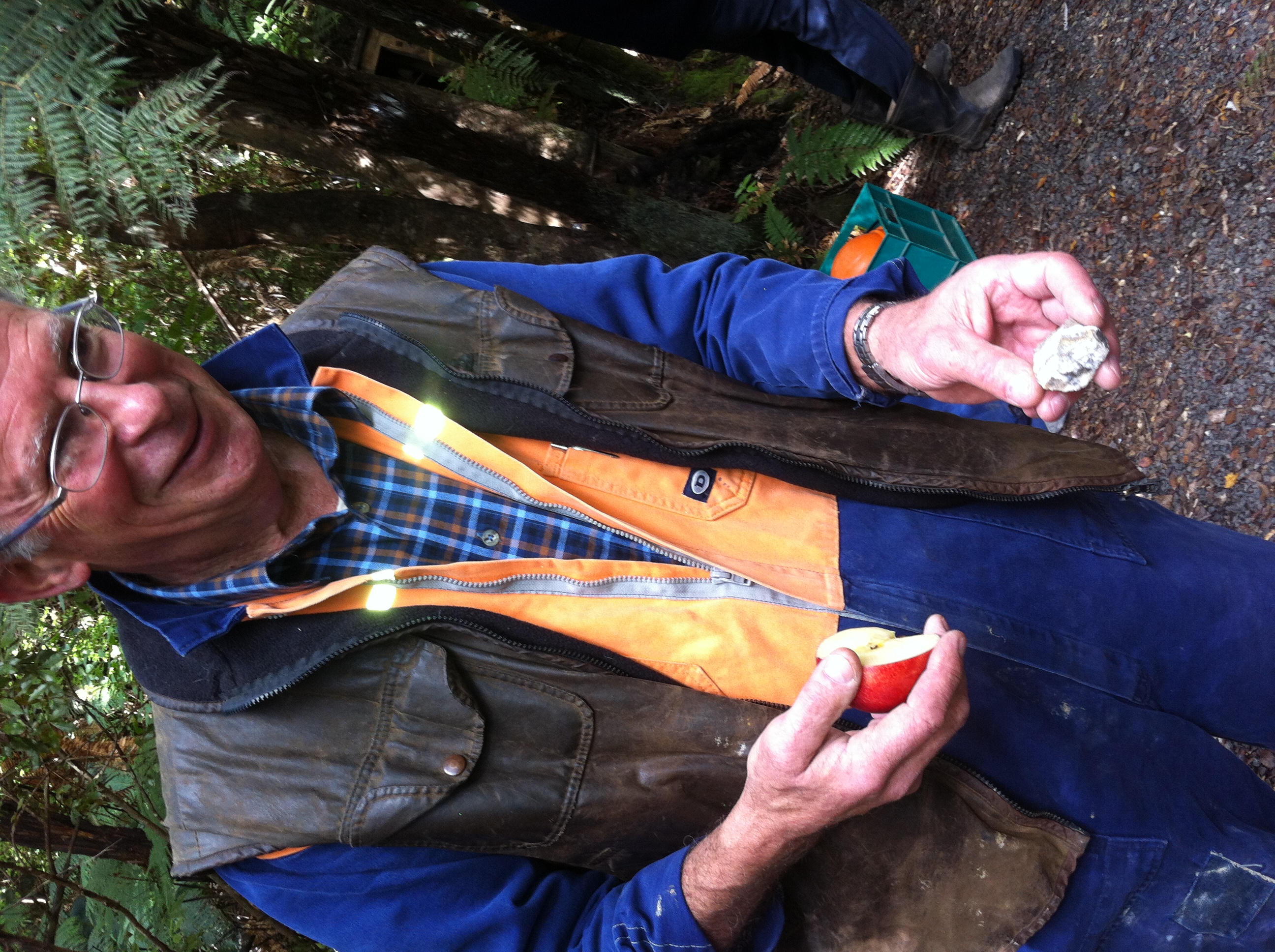 He graduated from the University of Auckland in 1971 with an MSc thesis study of the igneous geology of the western Waitekauri Valley, an area of past gold mining activity located a few kilometres to the northwest of Waihi. He continued his studies at Auckland, gaining a PhD in 1977 with a study of molybdenum-base metal-bismuth mineralisation in northwest Nelson, an area noted for being mountainous and inaccessible. He was a very capable student but insisted on doing things his way, which was often unconventional.
Warrick Rafferty, a fellow postgraduate student at that time, recalls: "We all had rooms in the Vale Building at the University where he built a canoe and had to dismantle the casement window to lower it down the outside of the building. He then paddled it out to protest at the arrival of a nuclear-powered warship in Auckland."
In 1977, Amoco Minerals set up an exploration office in Auckland, working mainly in the Hauraki Goldfield. Stu was taken on as a contractor with his own distinctive green Land Rover as transport. As his whereabouts were mostly unknown, the office staff told callers he was "at lunch" no matter what the time was. He got away with erratic hours because his work was always of the highest standard. In the field he could be unstoppable. Finding the Maratoto Road near Paeroa was blocked by an illegal locked metal gate he stopped his Land Rover, used his oxy-acetylene torch to cut the gate free and pushed it off the road, then continued driving up the valley.
He continued working with Amoco and its successors Cyprus Minerals and Coeur Gold during and after the discovery and development of the Golden Cross mine in the Waitekauri Valley in the 1980s, making a significant contribution to understanding the geology of the deposit. In addition to Golden Cross, his investigations covered numerous prospects throughout the Hauraki Goldfield and elsewhere in NZ.
He spent a year in 1983-84 as Minerals Information Geologist at the NZ Geological Survey where, among other things, he co-authored a paper on geochemical prospecting in New Zealand with Bob Brathwaite and interpretated the Amoco aeromagnetic data that covered most of the Hauraki Goldfield, later using that and his field experience to compile and publish a geological map of the region between Thames and Te Aroha. It is one of very few such maps to be self-published in New Zealand. Stu found his desk-bound job at the Geological Survey was not for him so he went back to the search for Coromandel gold deposits.
During the 1990s he worked for companies associated with the Martha mine at Waihi. This work was focussed on prospects near Waihi where he contributed to a significant expansion in resources. He and his wife Miranda organised a very successful NZ Branch annual conference in Waihi in 1991.
Stu's most remarkable achievement was the development of the Broken Hills historic mine near Hikuai (pictured), with the support of his family, that began in earnest with the granting of a special purpose mining permit in 2000 following his review of historical data and underground sampling. The mine had produced gold and silver in the late 19th and early 20th century when production ceased. Stu gained qualifications in engineering geology and mine management as the mine was developed. In 2007, his son Vic gained an engineering degree from the University of Auckland and later became the mine manager.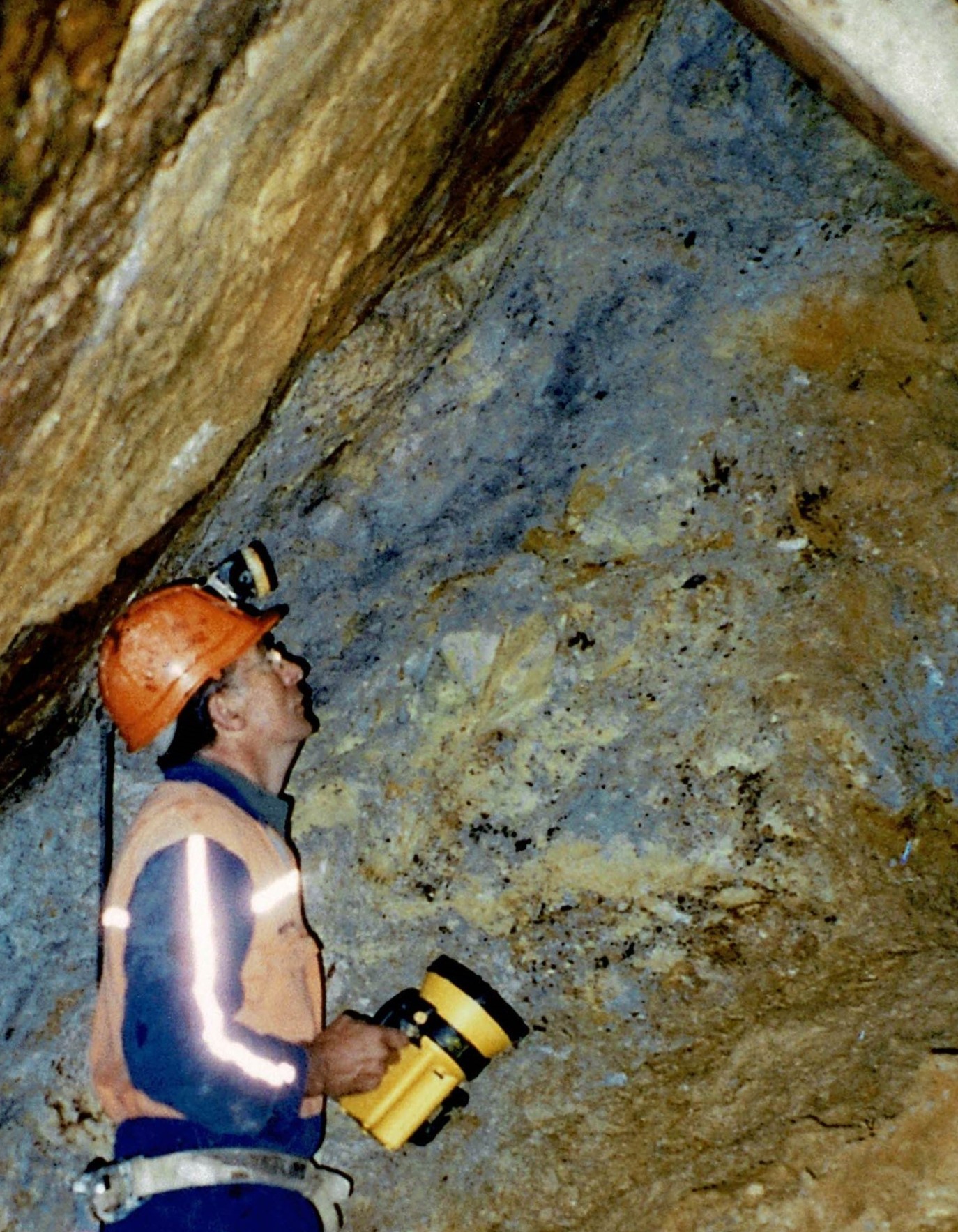 The mine is located on land managed by the Department of Conservation where severe restrictions apply to mining activities. The Rabones accessed the site by upgrading a walking track to the minimum width necessary for vehicle access and built an inconspicuous loading area near the mine portal where mine trucks on tracks could unload gold ore. This was transported by a Land Rover modified for the purpose to a site nearby on private land. All of the facilities were underground. It operated for many years with the ore being transported in batches by truck to the processing plant at the Waihi gold mine. Stu welcomed visitors and encouraged geology students to carry out research projects there. Julie Rowland of the University of Auckland found the Rabones and their mine to be particularly valuable:
"He was a wonderful supporter of early career geologists and I am very grateful for the involvement he had with my students over the years. Slow talking, measured words, and a twinkly glint in his eye when building up to the peak of a good story. Stuart had lots of good stories – and I'm sure more than a few remain untold. He was exceptional at engaging with novice geologists and inspired more than a few. The photo above shows Stuart back in 2013 on a day when he and Miranda had prepared for my postgraduate class to visit Broken Hills. His suite of superb rock samples laid out in front of the mine entrance had my students captivated, as did the lump of gold he calmly pulled out of his pocket while casually chomping on an apple. As a team, Miranda and Stuart were wonderful ambassadors for low impact mining. Their operation at Broken Hills wasn't just about getting gold out of the ground, they drew people into the history and ecology of the place, and in doing so, changed hearts and minds."
Stu had many adventures working in the field - losing his field camp on Great Barrier Island to an out-of-control camp fire, being chased by a tiger through remote jungle in northern Sumatra with a group of terrified locals, losing his way and his watch while battling dense scrub north of Waihi and facing angry anti-mining protestors. Keeping calm and carrying on worked well for him.
As Peter Roberts, Amoco's former exploration manager puts it "Stu was one of a kind."
The record of Stu's work consists of more than 90 open file company reports on the NZ Petroleum and Minerals exploration database. The GNS Science online publications bibliography lists 17 entries where he was author or co-author mainly relating molybdenum deposits of Northwest Nelson and gold-silver in the Hauraki Goldfield. He contributed papers to all three AusIMM monographs (13, 25 and 31) on New Zealand Mineral deposits.
Stuart Darwin Clifford Rabone is survived by his wife Miranda (Auckland), son Thomas (Wellington), daughter Murielle (London) and son Vic.
He joined the AusIMM in 1990 as a Fellow and continued his membership for 29 years before resigning in 2019. He was a Trustee of the AusIMM NZ Branch Education Endowment Trust between 1998 and 2008, for a time being secretary and treasurer.