Recap: AusIMM Central Victoria Branch Regional Symposium
The 7th Regional Symposium, titled 'Narrow Vein 2022', continued in the strong tradition of showcasing technical innovation and excellence in exploration and mining to industry professionals and students in regional Victoria.
The event was jointly hosted on 12 August by the AusIMM Central Victoria Branch (CVB) and Federation University's Institute of Innovation, Science and Sustainability at the university's Mount Helen Campus in Ballarat.
The event brought together a group of more than 80 delegates to hear about new ways of approaching gold narrow vein problems, and helped build connections between industry, future graduates, and research.
Formal proceedings were opened by Joshua Greene MAusIMM, AusIMM CVB Chair, before a warm welcoming address from Professor Chris Hutchison, Deputy Vice-Chancellor (Research and Innovation) of Federation University. Professor Hutchison noted that the event represented how 'the history of the AusIMM almost parallels the history of Federation University.'
The Symposium provided a wealth of topics across the diverse fields of the resource profession, including:
Advances in narrow vein geology understanding in Victoria
Characterisation of seismicity and deformation
Uses of pre-concentration in gravity gold
JORC Code updates
Narrow vein mining innovation and
Narrow vein ore processing challenges.
The regional symposium marks a key event on the year's calendar for the AusIMM CVB by providing the key forum for its members and guests to network, drive discussion, learn from experiences, and create opportunities for graduates and staff. This emphasises the commitment of the AusIMM CVB to the development of the next generation of mining professionals.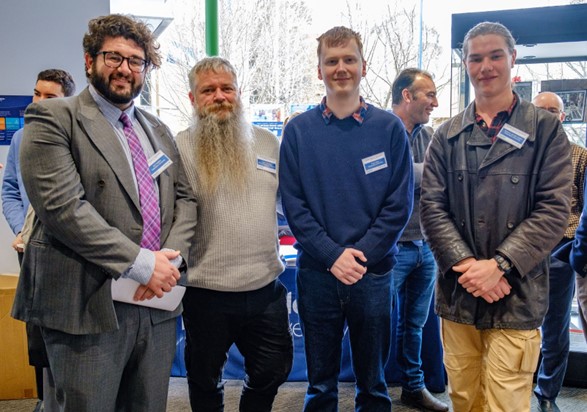 In his closing remarks, AusIMM President Dave Clark said: "AusIMM proudly connects and upskills our professionals, who are committed to a safe, sustainable and responsible industry. We are focused on delivering world class content for everybody in mining, helping to support successful careers within our sector. And this includes conferences, online courses and local gatherings such as this."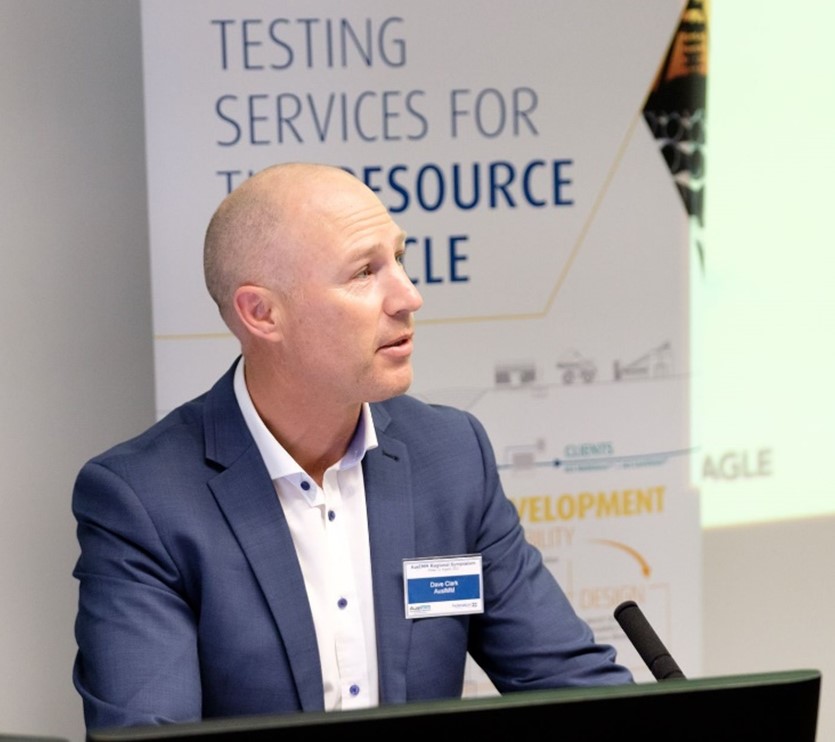 The formal proceedings of the day were completed with the Branch's Presidents Dinner, where networking was on the agenda. Dave Clark gave a President's Address highlighting the future challenges and opportunities for the AusIMM and minerals industry, while a guest presentation was given by Professor Thomas Baumgartl, Director of Future Research Centre (FRRC), Federation University on 'Mining Tailings Rehabilitation' to inspire thought and discussion.
Feedback from another successful symposium highlights the continued need for such forums to bring the community of resource professionals together, catch up face-to-face with colleagues, and exchange ideas and experiences.
The AusIMM CVB would like to thank all our sponsors and volunteers, in particular the in-kind support from our co-host Federation University, our major sponsor and 2022 partner Agnico Eagle, Regional Symposium sponsor Gekko Systems, and President's Dinner sponsor Australia Mineral & Waterwell Drilling for making these events possible.
We look forward to welcoming delegates back in 2023 for what is looking to be another exciting and rewarding year.