The three key trends challenging safety culture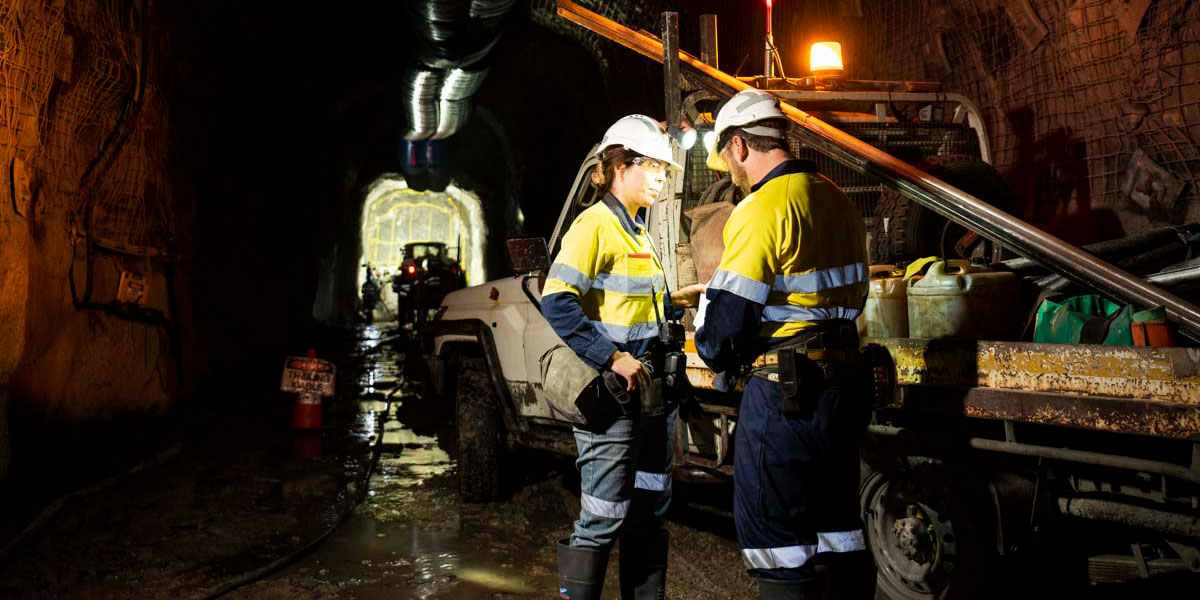 The Sentis State of Safety Culture in Mining Report is our latest release of industry insights. We're comparing survey results from 22 mining companies against cross-industry benchmarks from 66 companies in 12 industries.
Scrutiny of the mining safety profile
Why focus on current safety culture in mining and resources? In our experience, it's often the underlying safety culture on individual sites driving day-to-day operations. How that site operates affects overall company production efficiencies and ultimately contributes to Australia's competitive performance for one of our largest export earners.

The mining sector is under increasing pressure to control costs and increase output. In a social and governance environment of shareholder accountability, negative media and tight regulatory controls, the highest scrutiny is arguably reserved for the sector's safety profile.

Sentis has surveyed 21,539 people from 22 mining companies, including 16 Australian companies, about how they perceive safety culture at work. We collected data to feed meaningful insights into the safety attitudes and behaviours of mining company employees at all levels.

When compared against the cross-industry average benchmarks, one big question emerged. Does the resources industry need to aim higher to ensure everyone goes home safe, every day?
Survey snapshot
The numbers

What we know about the respondents

21,539 respondents
22 mining companies on 4 continents
3 sub-sectors – coal, metal ore, non-metallic minerals
5,500 stratified respondents

Organisation tenure
Company position
Employment status
Age
The unique challenges of a high-profile sector
The mining and export of Australia's mineral resources are often centre stage when it comes to the public consciousness and the media spotlight. It's clear our high safety standards, driven by legislative requirements, compare extremely well to other countries. Yet not everyone goes home safe, every day. There are improvements to be made and no room for complacency.
Even as resources contribute to the economy, they are undergoing inevitable disruption and transformation influenced by emissions reduction imperatives, geopolitical fluidity and boom/bust economic cycles. The stakes are high. Executives need specialist support to empower their frontline to:
take the best possible care of themselves and others
sustain business efficiencies
secure personal safety outcomes.
Sentis' research report and analysis identify potential weaknesses and barriers to safety – and opportunities for improvement in your organisation.
What do we mean by safety culture?
Safety culture is 'the way we do things around here in relation to safety.' Your safety culture influences safety performance and is a significant predictor of safety incidents.
The Sentis safety culture model (Figure 1).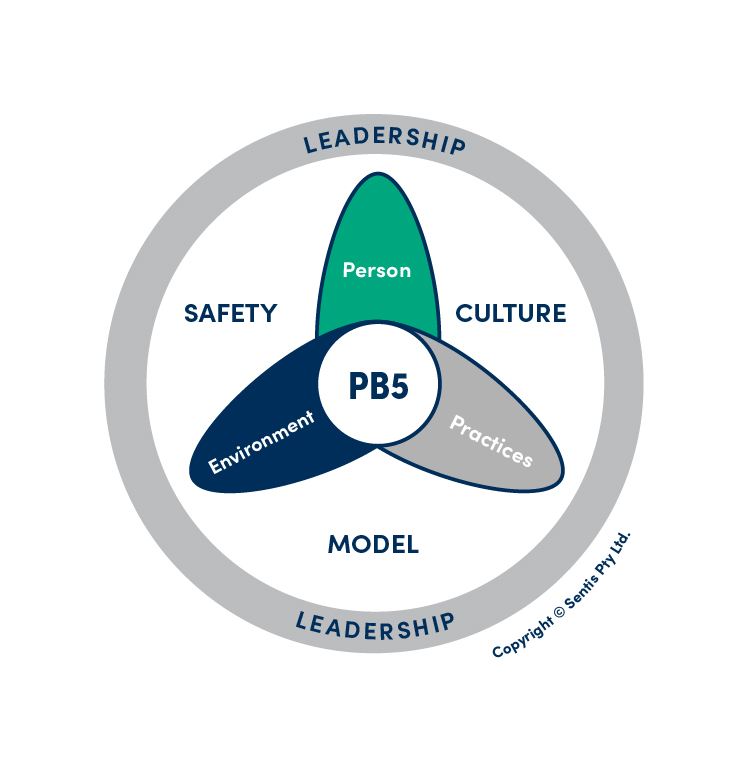 To create and manage a positive safety culture, every business needs to invest in all four interdependent dimensions.
A positive safety culture is driven by helpful, shared safety attitudes
People genuinely buy into safety, act of their own volition to choose safety, and help others do the same. People routinely demonstrate 'above and beyond' safety behaviours, with vertical and horizontal relationships that reflect high trust and mutual respect.
A negative safety culture is driven by unhelpful safety attitudes
Safety is seen as a burden imposed from above, a waste of time, or something that gets in the way of getting the job done. Safe working is often enforced and not personally prioritised or shared. People are more likely to look after themselves, sometimes at the expense of team safety.
How the mining sector performed against industry benchmarks
The State of Safety Culture in Mining Report identified the most prevalent trends for mining safety as:
production pressure
underreporting
overall negative safety culture.
Overall, the mining industry performed slightly worse than average. A negative safety culture was identified at 88% of sites, compared to the 86% cross-industry benchmark. Alongside contractor relations and an 'us versus them' mentality between the frontline and management, these are the trends putting mining workers and contractors at risk.
1. Production pressure
"They don't care about us, they don't care about safety, they care about production."
Survey results revealed that production pressure is a major area of concern. The mining industry score of 22 per cent significantly exceeds the 15 per cent cross-industry benchmark.
Prioritising production over safety is production pressure, regardless of whether it involves contractors or employees. Taking a closer look at the age demographic, those aged 29 years or younger experienced a 28 per cent production pressure rate. Within the previous three months, an average of 22 per cent of respondents experienced some degree of production pressure from their immediate supervisors.
The data shows a clear funnel effect of less pressure as seniority rises. Only 9 per cent of executive management reported feelings of pressure, compared to 26 per cent of non-leadership frontline workers.
Production pressure is a key lead indicator of possible safety incidents. It's easy to allocate time and resources to safety when everything is running smoothly. When production ramps up or things go wrong unexpectedly, the hairline cracks in safety culture can begin to show.
Under pressure, workers are more likely to make riskier decisions, take safety shortcuts and turn a blind eye to sub-optimal safety behaviour in the team to 'get the job done quickly.'
2. One in four incidents unreported
"People aren't owning up to their mistakes for fear of retribution."
Underreporting is another fundamental indicator of organisational maturity when it comes to safety culture. Identifying that one in four incidents or near misses are not being reported is a wake-up call for the mining industry.
Comparing mining safety reporting rates between different employers and contractor ages reflects why there may be an inflated underreporting rate.
Workers aged 50-59 exhibited markedly higher rates of underreporting (32 per cent) than other age groups. Workers on either side of this age group, from 40-49 and 60+ years, returned underreporting rates of 19 per cent and 13 per cent respectively. Those who have been in mining for less than one year underreported the least of all groups by tenure, at 18 per cent.
As experts in safety culture, Sentis regularly sounds the alarm on emerging statistics. By its nature, safety is seen as something that happens in reaction to an incident or to mitigate a risk. There is a clear link between underreporting and organisations struggling to address systemic issues that increase the risk of serious injury and production loss.
3. Overall negative safety culture
"I won't do that, it's not my job. It's the Safety and Training team's job."
In terms of data analysis, it's helpful to categorise safety culture performance into overall positive, fair or negative results.
These results come from the answers to questions from the Sentis Safety Climate Survey, which covers all four dimensions of the Safety Culture Model (see Figure 1).
The Sentis survey found 88 per cent of mine sites operate with an overall negative safety culture, slightly higher than the overall cross-industry benchmark of 86 per cent.
Where are mining organisations scoring positively in terms of safety culture?
With reference to the Sentis Safety Culture Model, the mining industry scores on a par or slightly better against industry benchmarks in the Person component of safety culture. This encompasses skill, experience, attitudes, intelligence, motivation and teamwork. The mining industry's performance here is worth noting, as Sentis believes the Person component is arguably the most critical of the four components. For the mining industry, this shows that teamwork, safety communication and a 'safety is everyone's responsibility' mindset are prevalent.
The sector is also generally strong in the Practice component, given the policies and procedures demanded by regulatory compliance. Mining knows what to do, and how to do it. However the overall score in this category tracks behind the industry benchmark, in that practices don't always line up with procedure and the regularity of emergency response drills.
There are clear opportunities for improvement in both the Environment and Leadership components of mining safety culture.
Environment refers to the physical aspects of safety – equipment, machinery, tools, engineering and housekeeping. A particular area of concern is the efficiency of maintenance for faulty machinery and equipment. This could reflect the high production pressure experienced across the board, as well as issues around leadership expectations or standards, for example, tagging out faulty equipment.
Leadership impacts all the other dimensions and is an obvious, critical driver of safety culture. The survey results show some disconnect in interaction between senior leadership and frontline workers. Increasing 'management by walking around' – a term first coined by Tom Peters – could decrease underreporting and the 'us versus them' attitude evident in the results. Another important takeaway is considering how worker suggestions are managed and implemented by leadership and how feedback is communicated downstream.
Why reflecting on your safety culture is key
Transforming safety culture, even in small steps, takes continuous investment in time, ongoing effort and the commitment of leadership. To set up a cultural improvement roadmap, Sentis experts suggest working on these steps:
Collect data to create a sense of urgency, gain buy-in from stakeholders and to identify a starting point to measure future success.
Form a steering committee covering all levels with personal KPIs to improve safety culture.
Create a simple, concise strategy that builds confidence across the organisation.
Implement the plan, keeping measurable actions a priority.
Keep your finger on the pulse – test, re-test and pivot.
Start with a safety assessment
There's no replacing a formal diagnostic. But starting with a Safety Assessment can aid reflection on your safety culture and spark ideas for site improvements. See page 30 of Sentis' State of Safety Culture in Mining report for our safety culture self-reflection tool.