South Australian geologist digs deep to create virtual tour of Flinders Ranges
Tourists will soon be able to explore the rich history of the Flinders Ranges through an immersive 3D tour of the region.
Associate Professor Tom Raimondo is a geologist and geochemist at the University of South Australia and is in the initial phases of documenting the landscapes that will be used in creating a virtual tour of the region.
"The Flinders Ranges are the best place in the world to witness the rise of animal life on earth," Assoc Prof Raimondo said.
"The story of life began in the Flinders Ranges, and its rocks are like the pages of history for us to read."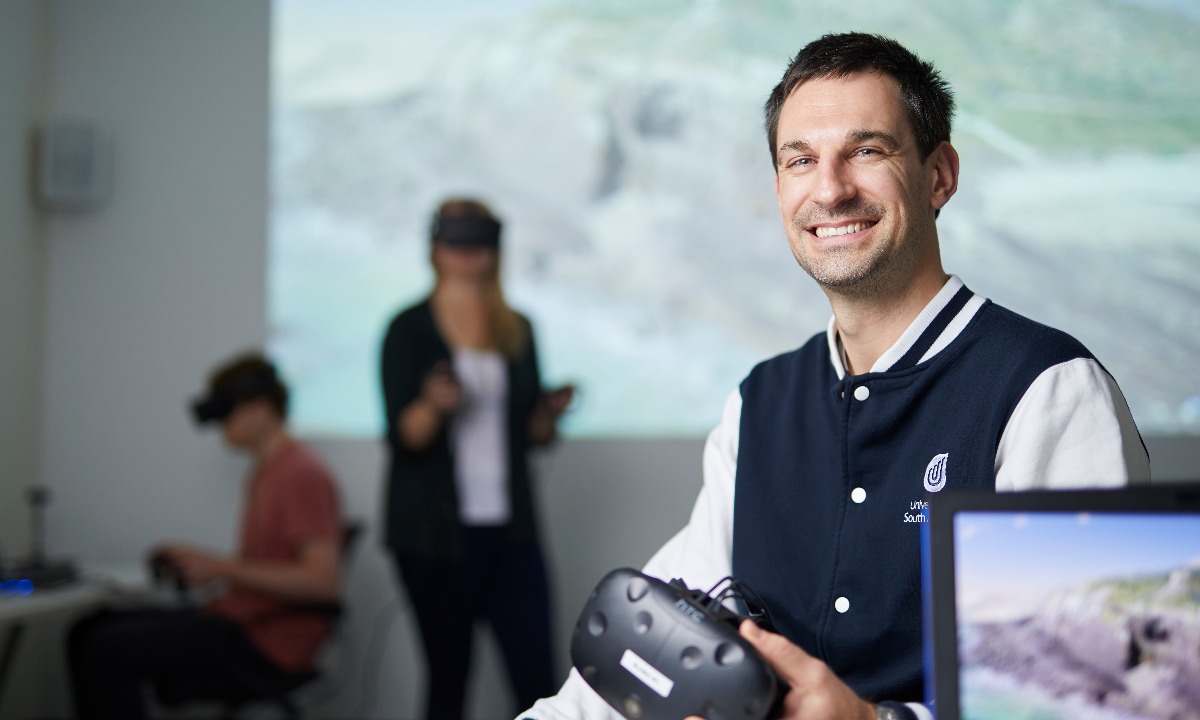 Check out a preview video of the tour
Other destinations to be featured will include Wilpena Pound, Lake Acraman and the fossil geothermal site at Arkaroola, which is the longest known active geothermal region anywhere on Earth.
The Flinders Ranges' mining history will also be included, with users taken deep underground into the Blinman Heritage Mine to showcase the economic boom brought about by copper discoveries.
"We're keen to show how the early exploration for copper in the Flinders Ranges ultimately led to uncovering one of the largest copper, uranium and gold deposits in the world at Olympic Dam," Assoc Prof Raimondo said.
The project will be used to support the South Australian Government's bid for the Flinders Ranges to be officially listed as a World Heritage site after it was placed on a tentative list in April.
Assoc Prof Raimondo said the virtual tour is "the perfect vehicle to bring the Flinders Ranges to a global audience, showing everyone what a special place we live in."
"It will maximise the benefits and economic opportunities available to this region by celebrating its truly world-class geology and palaeontology."
---
This is a Creative Commons story from The Lead South Australia, a news service providing stories about innovation in South Australia.