Student recap: Mineral Resource Estimation Conference
In May I had the privilege of attending the inaugural Mineral Resources Estimation Conference 2023 in Perth.
With an impressive turnout of over 500 delegates, this conference offered an exceptional platform for networking and exchange of innovative knowledge. This event brought together a diverse group of professionals within the resources industry, and what truly made it stood out were the thought-provoking discussions on critical industry topics and the insights shared by industry's leading experts.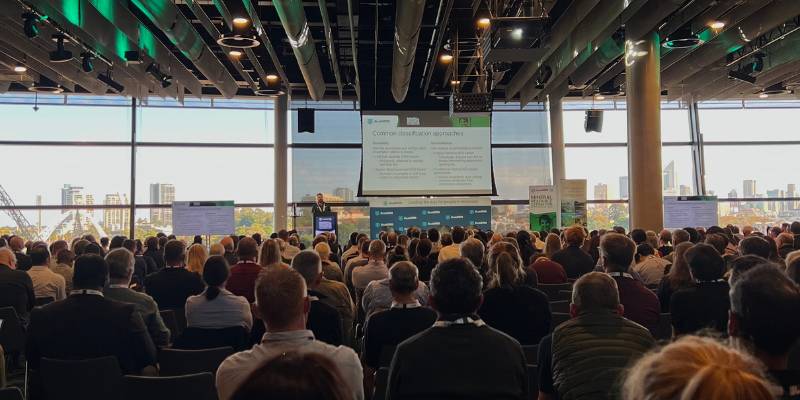 MREC23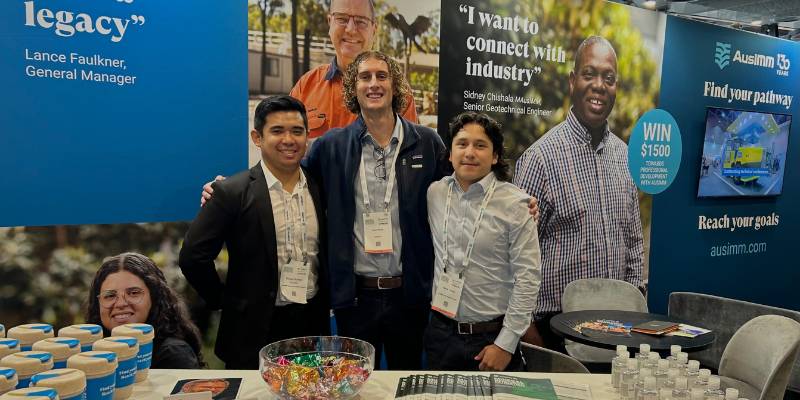 From L to R: Renzo Ocampo (VP of AusIMM Adelaide SC), Jack Nalty (Geology Rep of AusIMM UWA SC), and Alexis Torres Ortiz (VP of AusIMM UWA SC)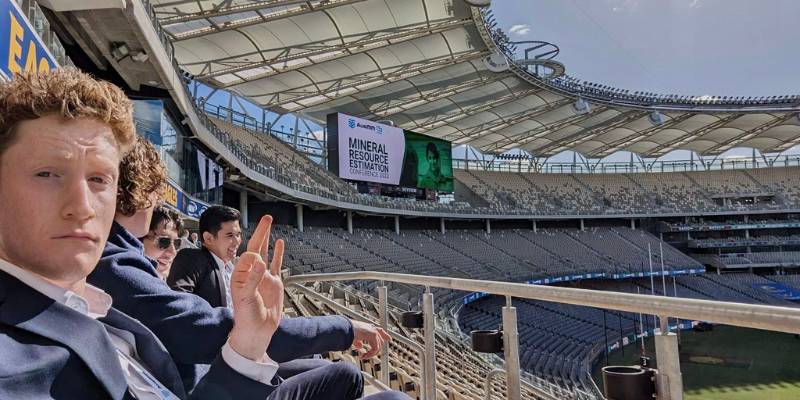 AusIMM Adelaide SC and UWA SC Committee Members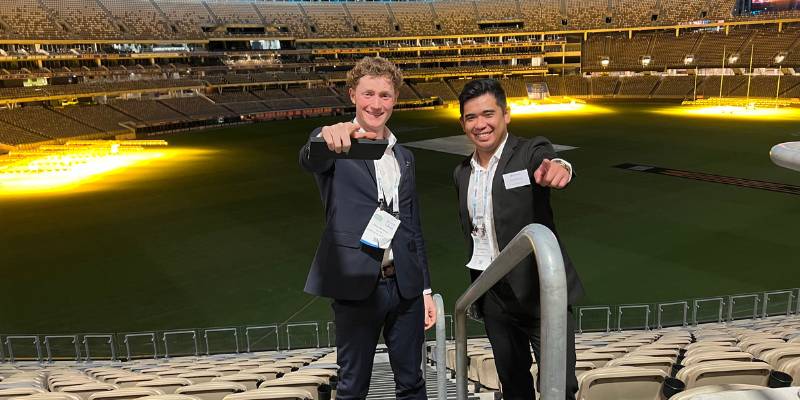 From L to R: Oliver Mowbray (President of AusIMM Adelaide SC), and Renzo Ocampo (VP of AusIMM Adelaide SC)
Prior to the conference, the AusIMM team invited me to sit as an audience member for the first live Thought Leadership Series (TLS) on Future Workforce. I was honoured to represent both the AusIMM Adelaide Student Chapter and Fortescue, where I work as an early-career geologist.
The panel discussions emphasised the importance of solid foundational skills and experiential learning of scientific processes, urging for interdisciplinary education and strong industry support to address misconceptions of mining industry and meet future supply demands in the mining and resource sector.
The panel underlined that bridging the gap between education and the industry will not only meet the growing supply demands but also foster the next generation of industry leaders who will drive sustainable solutions and the transition to green energy.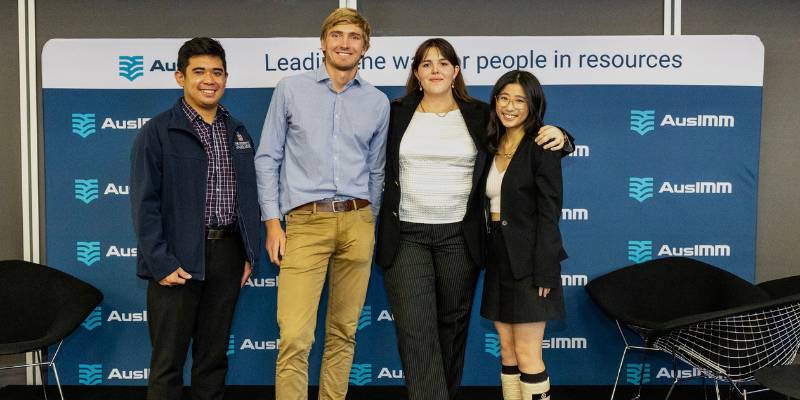 From L to R: Renzo Ocampo, Wytse de Boer, Lauren Harding, and Josephine Liantono
From L to R: Megan McCracken, Grant Ballantyne, Jo Heyes, Brendan Howard, and Suzy Urbaniak – panelists for the Thought Leadership Series on Future Workforce.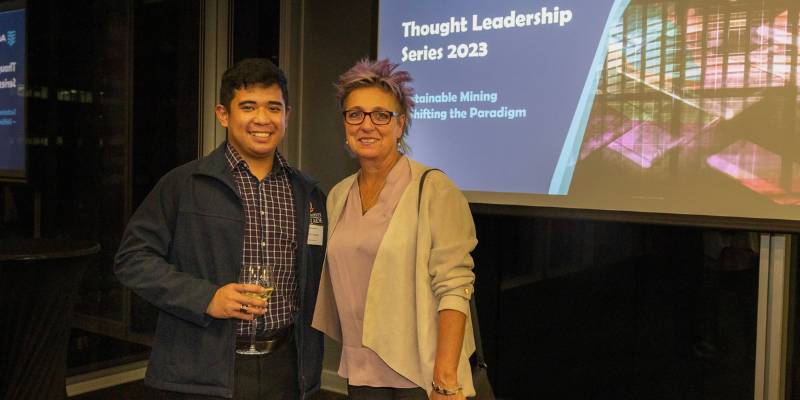 From L to R: Renzo Ocampo and Suzy Urbaniak.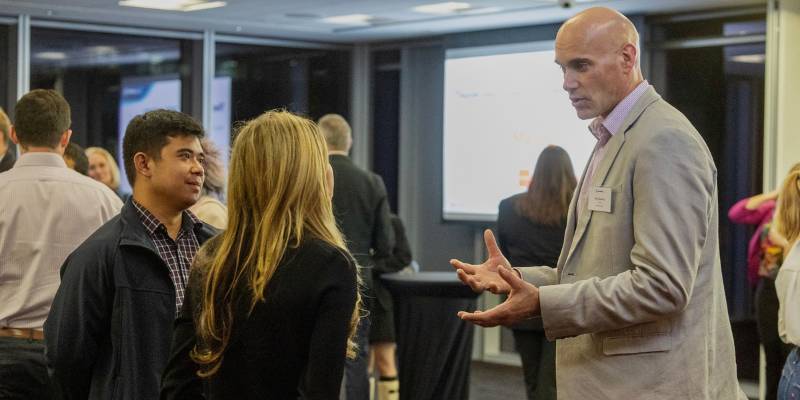 From L to R: Renzo Ocampo, Britanny Hay, and Alex Bozward – discussing New Leaders Summit event in Adelaide in September this year.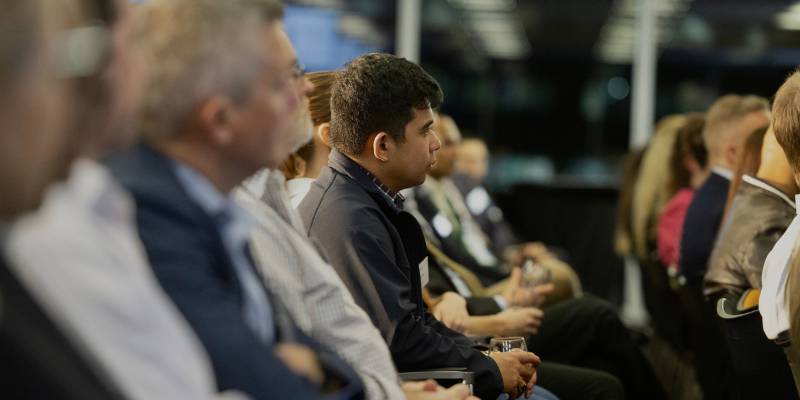 Renzo Ocampo along with other audience members.
As my enriching time in Perth drew to an end, the AusIMM UWA Student Chapter extended an invitation for me to participate in their mining games training at the University of Western Australia. Eagerly, I joined them and immersed myself in hands-on practice with traditional mining techniques such as hand steel and swede saw. It was a dynamic environment for networking with young mining professionals and the industry's emerging leaders.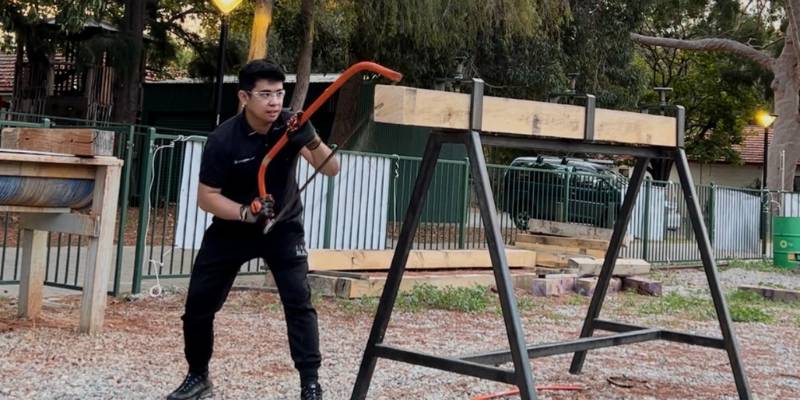 Renzo Ocampo – Swede Saw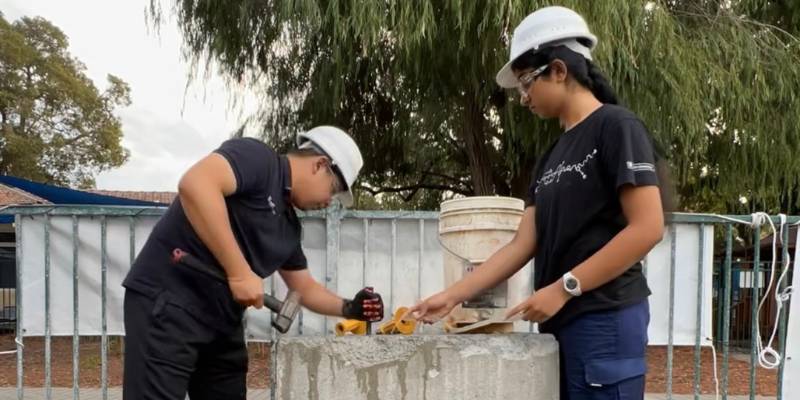 Renzo Ocampo and Pavithra Gullapalli – Hand Steel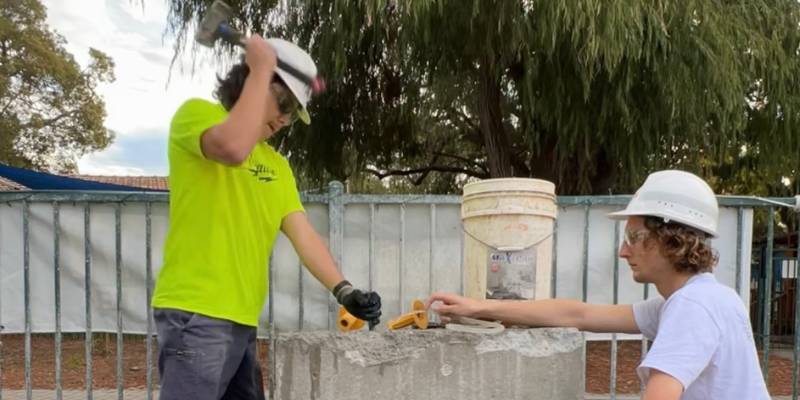 Alexis Ortiz and Jack Nalty – Hand Steel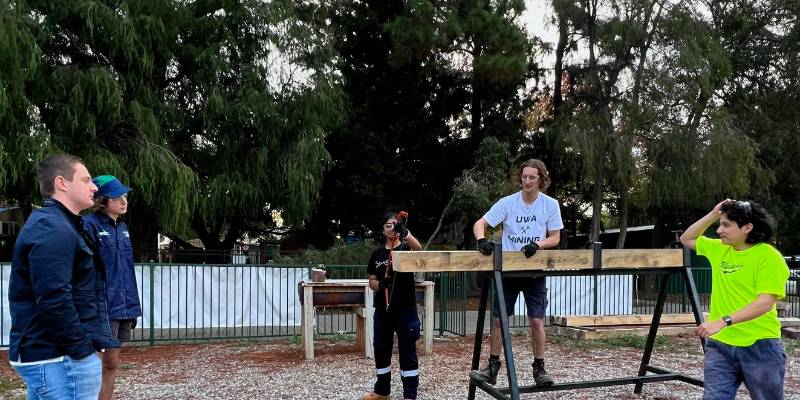 Preparing for the Mining Games training
Reflecting on these events, I have acquired a wealth of knowledge and garnered invaluable connections. These experiences have endowed me with fresh perspectives and a motivation to progress my career into the minerals and mining industry.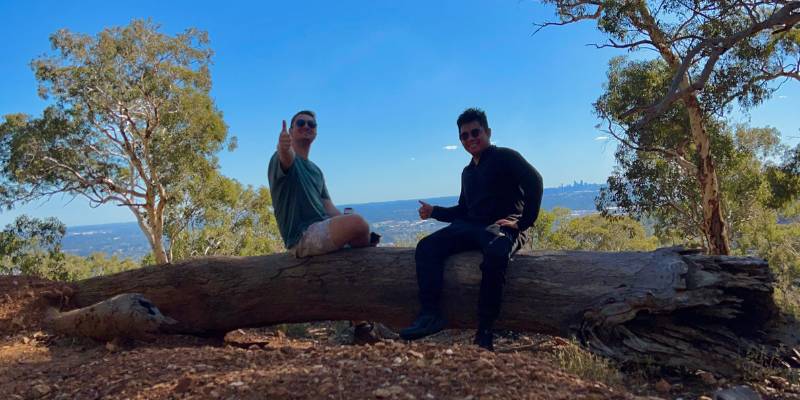 Early-career exploration geologists and new graduates from University of Adelaide - Adam George (AngloGold Ashanti Australia) and Renzo Ocampo (Fortescue Metals Group). Post-conference Trail hiking at Ellis Brook Falls in Perth.
As a closing note, I would like to extend my thanks to AusIMM, the event sponsors and all the attendees for contributing to these successful events. Together, we are forging the path toward a more sustainable and innovative future for the mining industry.