Taking a 'local-first' approach at Carrapateena for the benefit of communities
A case study from Ausenco that shows how developing strong relationships with local businesses can help engage and create opportunities for local communities.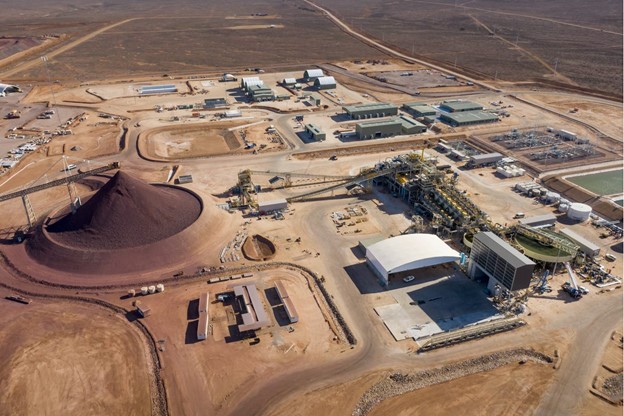 Carrapateena is an underground copper-gold deposit located in South Australia's arid Gawler Craton. The mine represents one of the largest copper reserves in Australia – and is one of the world's recent greenfield developments. The project is located on Pernatty Station, approximately 160 km north of Port Augusta, with its supporting infrastructure located within Oakden Hills Station. The Kokatha People are the Traditional Owners of the land.
With its valued contribution to sustainable development, demand for copper is growing and expected to increase by 50 per cent over the next 20 years. To realise the environmental, social and economic sustainability benefits, our challenge, as an industry, is to find better ways to extract and process copper responsibly.
In partnership with Downer through the Ausenco Downer Joint Venture (AD-JV), Ausenco responded to the challenge at Carrapateena with an optimised minerals processing plant design, coupled with innovative construction methodologies that greatly reduced environmental impact. Compared to the feasibility study concept, the compact processing plant resulted in a 50 per cent smaller footprint while delivering a 30 per cent reduction in power usage over the lifetime of the plant.
Most importantly, during project delivery, a 'local-first' strategy was used to engage local delivery partners and create opportunities for local communities. The Carrapateena project contributed significantly towards the local economies and communities of Whyalla, Port Augusta, Adelaide and the broader South Australian regional economy.
Income for local and regional businesses
Local suppliers and sub-contractors from South Australia were engaged wherever possible, and this enabled direct income for businesses in the region. This translates into a contribution of more than AU$30 million of procurement value to the regional economy.
Ausenco developed strong local relationships with Adelaide, Port Augusta and Whyalla-based businesses that undertook offsite and site-based fabrication for completions and rectification work.
Guided by a local-first procurement strategy, the team engaged enterprises like Saltbush Pastoral Services, a local pastoral sheep farming company, to construct fencing and undertake civil works on the tailings line and plant access roads. This experience has helped Saltbush develop and diversify their business network and has also provided them with ongoing engagement at Carrapateena Mine.
Some major regional sub-contractors included Whittens, TEC, SA Industrial Roofing and Fleetwood. Selection of talented Australian manufacturers of high-tech products not only ensured regional income, but also provided a platform to showcase the region's highly innovative local manufacturing industry to global mining markets. The switchrooms, for example, were fabricated, assembled and tested complete with all necessary equipment, in South Australia, and then transported as a complete module to site. Likewise, the state-of-the-art borefield pumping equipment that can be controlled remotely by telemetry system, was manufactured in South Australia.
Wages for local labour force
Local South Australians comprised 30 per cent of the workforce, of which 11 per cent were First Nations and Indigenous People from Kokatha Country and surrounding communities.
Many First Nations People were employed as skilled artisans such as fitters and riggers. The Kokatha People are the Traditional Owners of the land on which Carrapateena is placed, which is also flanked by pastoral lands owned by local farmers. An estimated AU$13 million of wages was paid to local families and represented a substantial increase in direct income for local communities.
This workforce was also provided with on-the-job training, mentoring and upskilling programs, such as rotational opportunities that helped broaden their experience and capabilities. Hands-on training was provided to handle various machinery. This experience supported the progression of trade qualifications, for example advancement from Trade Assistant to Operator roles. This created sustained employment opportunities for the local community members and a lifetime income uplift for those who acquired new skills, training, and qualifications.
Respecting First Nations People and the land
Early stakeholder engagement and inclusion was a priority throughout this project.
Consistent with Ausenco's Reconciliation Action Plan (RAP), the team established a community engagement strategy that confirmed our commitment to inclusion. Regional Economic Solutions (RES) was engaged to help maintain and strengthen the existing relationships between OZ Minerals, the Traditional Owners of the land and the broader community. RES is an organisation dedicated to creating parity for First Nations People, businesses and government through implementing inclusion and diversity strategies. Their role was one of a neutral party delivering sustainable outcomes for the project and the local First Nations Peoples.
Furthermore, the team worked closely with the Kokatha People to deliver employment programs: on-the-job training, mentoring and upskilling programs such as rotational opportunities helped broaden their experience and capabilities, and created sustained employment opportunities beyond the Carrapateena project.
With a local-community first approach, Ausenco prioritised and encouraged local Indigenous business and contractor involvement. RES supported Indigenous business owners to identify opportunities and requirements to enter the project's supply chain.
Additionally, Ausenco incorporated cultural awareness activities on site to encourage better knowledge and understanding of Indigenous culture, history and contemporary realities, and awareness of Indigenous protocols.