The top risks – and opportunities – for global mining leaders in 2021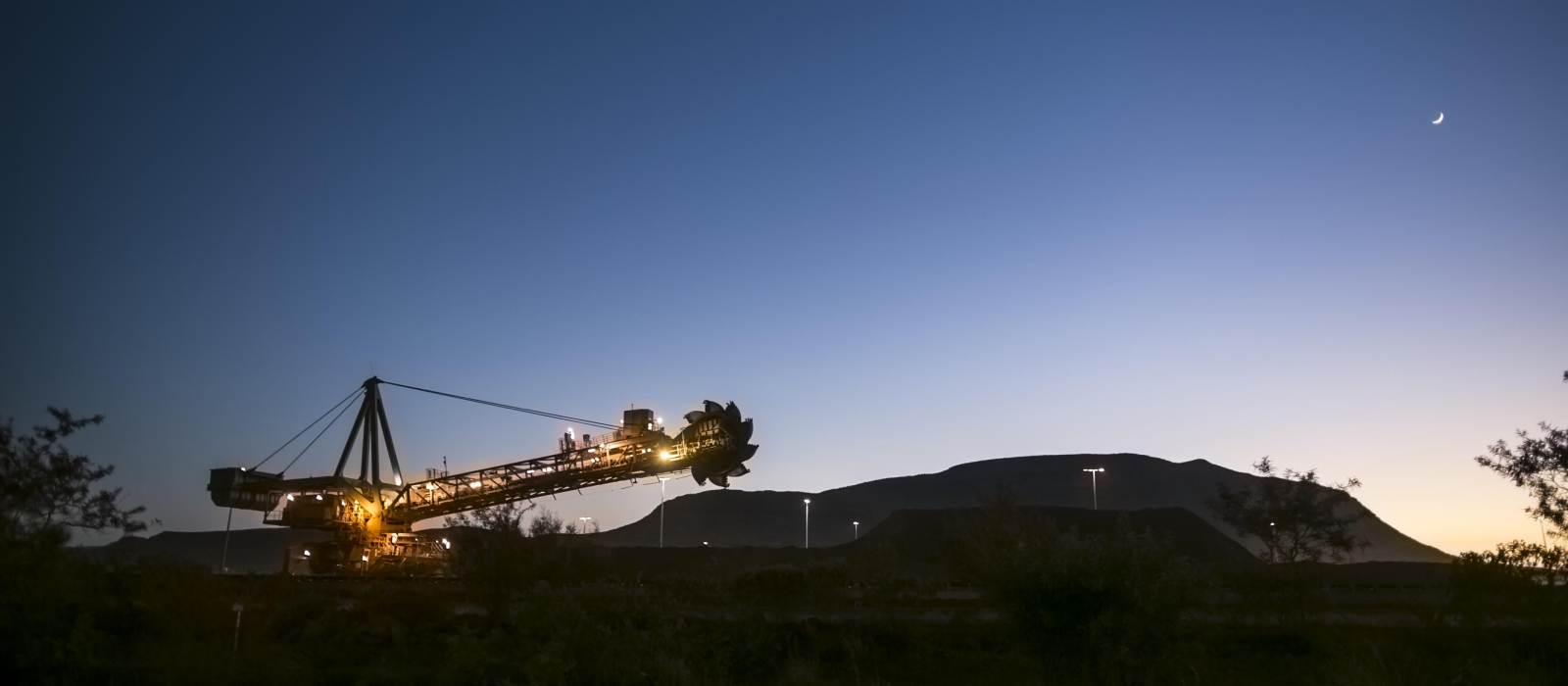 What issues are top of mind for mining executives in 2021? KPMG's latest survey suggests that despite the global upheavals of 2020, the mining sector remains well-placed to navigate the headwinds of a disrupted world.
When mining executives from across the globe responded to KPMG's 2020 Global Mining Survey Report, no one had heard of COVID-19. At the time, a global pandemic was a hypothetical disaster scenario far from front-of-mind. Twelve months later, unprecedented disruption has swept the world – and the mining industry.
KPMG's Global Mining Risk Survey Report 2021 lists commodity price risk as the top concern for global mining leaders with a new addition – pandemic risk – coming in second. Economic downturn and uncertainty rounded out the top three, reflecting the significant volatility the sector faced in 2020. Interestingly, companies now rank access to key talent as the number nine risk their own organisations face, perhaps reflecting restrictions in travel across the globe.
Like other industries, mining operations were forced to scramble to respond to the pandemic to ensure the safety of employees, the communities in which they operate, and the security of supply chains. But while the ongoing impact of the pandemic will continue, the mining industry appears to be rapidly recalibrating. And our survey suggests mining companies are in a strong position to capitalise on a fresh raft of opportunities.
The pandemic may have increased the risk associated with political instability and economic downturns, but at the same time it has prompted enormous stimulus spending in most major jurisdictions, driving demand for commodities.
We've seen not just a spike in prices for iron ore, but more broadly government stimulus and supply interruptions caused by COVID-19 have been driving up commodity prices. Volatility in global markets has also seen investors flock to safe havens, driving strong precious metal prices, such as gold.
Despite global volatility, there is a high level of optimism among mining executives, with two-thirds confident about their company's own growth – despite being surveyed amidst a global pandemic. Of note, a higher proportion of companies feel optimistic about their own outlook and growth in the next 12 months, compared to the industry.
In line with investor expectations environment, social and governance (ESG) has jumped two places in the 2021 survey to fifth place. COVID-19 also seems to have accelerated the focus on climate change and efforts to decarbonise. It is no longer just about operating responsibly; the adoption of carbon neutral goals will see business models change and portfolios readjust. Since 2020, the race to decarbonise mining has only intensified and technology and innovation are helping speed the change. Overwhelmingly, the surveyed mining companies agreed they now need to have a clear, measurable ESG strategy. Yet around a third of respondents noted investor expectations are still not well understood or consistent across the market. The days of considering ESG factors as 'soft' secondary risks are long gone; recent years have taught the mining sector that mistakes can carry very hard consequences.
On that theme, an overwhelming majority (82 per cent) of survey respondents identified technological disruption as an opportunity rather than a threat. But just how this disruption will affect players within the sector is still being worked through. Respondents were split on whether disruption would weaken or eliminate traditional leaders, with 25 per cent agreeing it would, while 33 per cent disagreed.
Concerns about access to capital, political instability, ability to access and replace reserves, and permitting risks all remain prominent on the risk landscape, although each has been marginally downgraded from the previous year. Meanwhile, the emergence of regulatory and compliance changes/burden enters the list in tenth position.
When it comes to capital, nearly half of respondents (45 per cent) agreed the ability for the industry to access the traditional sources of capital has deteriorated in the last three years, while 39 per cent said access to capital is a significant constraint and required them to change gears when it came to strategy. However, new ways to raise and access capital are emerging. Investments by streaming and royalty companies are becoming increasingly common, funding exploration and development with cash up front.
KPMG's 2020 survey reveals an optimistic sector confidently dealing with new challenges in 2021. The positive outlook from mining companies indicates the sector is largely adapting to the headwinds it faces. New business models and strategies, embracing and communicating ESG initiatives, and strengthening balance sheets has delivered a more resilient sector. Stakeholder expectations are higher than ever but as the world recovers from COVID and accelerates to carbon neutrality – so are the opportunities.
The top five mining risks 2021
Commodity price risk (No 1, 2020) concerns reflect ongoing volatility
Global pandemic risk (unplaced 2020)
Economic downturn/uncertainty (No 6, 2020)
Community relations and social licence to operate – (No 4, 2020) strengthening in ESG agendas
Environmental risks, including new regulations (No 7, 2020)