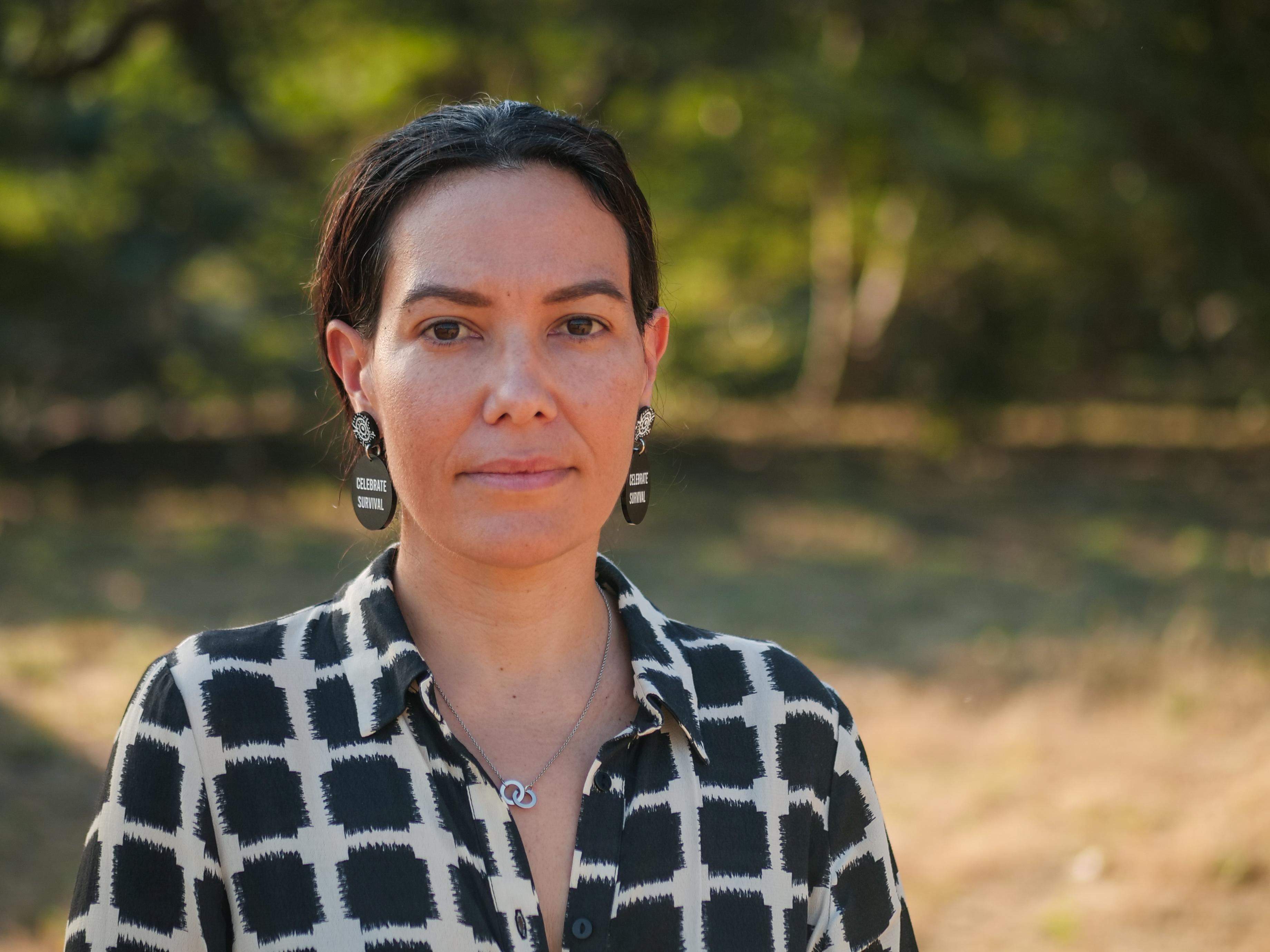 Kia Dowell
Chair of Gelganyem Limited
Growing up on country was a wonderful and formative experience for Kia Dowell, shaping her in powerful ways. A proud Gija woman, Kia works every day for a better future for Aboriginal and Torres Strait Islander people in her various roles - from leading efforts to see the equitable relinquishment of mining operations on lands of Traditional Owners, to realising positive and sustainable cultural impacts of investment in First Nations people, businesses and communities. Kia's strong family, work, community and leadership ethic has fostered opportunities in advisory and executive roles, and she shares her knowledge of the power of business, cultural identity, resilience and female leadership with audiences here and across the world.
With her daughters as her guiding lights, Kia uses her considerable experience and unique perspective to challenge accepted beliefs and practices, bring commercial acumen to long-standing problems and harness the power of community and collective learning. An optimist at heart, Kia embraces the power of hope as she works towards the change she believes in.

Kia Dowell is the Chair of Gelganyem Limited. Gelganyem manages the Sustainability Fund, Law and Culture Fund, assets under the Argyle Participation Agreement on behalf of the Traditional Owners and businesses through its investment arm with profits being reinvested into programs that benefit Traditional Owners. Gelganyem Limited is a partner to the ARC Training Centre for Healing Country; as the Argyle Diamond Mine progresses towards closure and ultimately relinquishment, it is critical that Traditional Owners have access to experts who can help shape what mine closure means from a Traditional Owner lens. The experience of Traditional Owners to date is one that many groups can learn from, to ensure the same mistakes are not made and the voice and expertise of Aboriginal people is embedded in development up front.
Read Kia's insightful ABC News feature here.