Advanced developments in battery minerals conveying systems
Battery minerals bulk material handling demands stringent purity requirements where clean design and quality assurance are crucial. Critical battery materials vary significantly between powder-like materials like Lithium Hydroxide and Graphite compared to high-density, crystalline materials like Nickel Sulfate and Cobalt Sulfate. All require a gentle conveying method that preserves the integrity of the material during transfer.

Materials handling challenges for battery minerals
Conveying systems have been around since the early days of the mining industry but conventional mining and conveying equipment struggle to meet the needs of the modern battery mineral industry. Battery minerals require a different approach to bulk material handling. One of the highest priorities in battery minerals conveying is avoiding ferrous metal contamination in a parts-per-billion concentration range.

Lithium Hydroxide is another top priority. It reacts with Carbon Dioxide to create Lithium Carbonate. Conveyors that expose lithium to CO2 are extremely costly to the producer. It's simply impractical to use pneumatic conveyors for this application.
Industries experienced in contamination-free conveying
The requirements to limit materials contamination are stringent and necessitate new considerations on the best way to transfer these precious materials. Industries like food processing, pharmaceutical, or chemical and plastics have mastered hygienic materials handling. They can offer guidance to the battery minerals industry for handling materials with rigorous hygiene requirements.
The case for aero-mechanical conveying for battery metals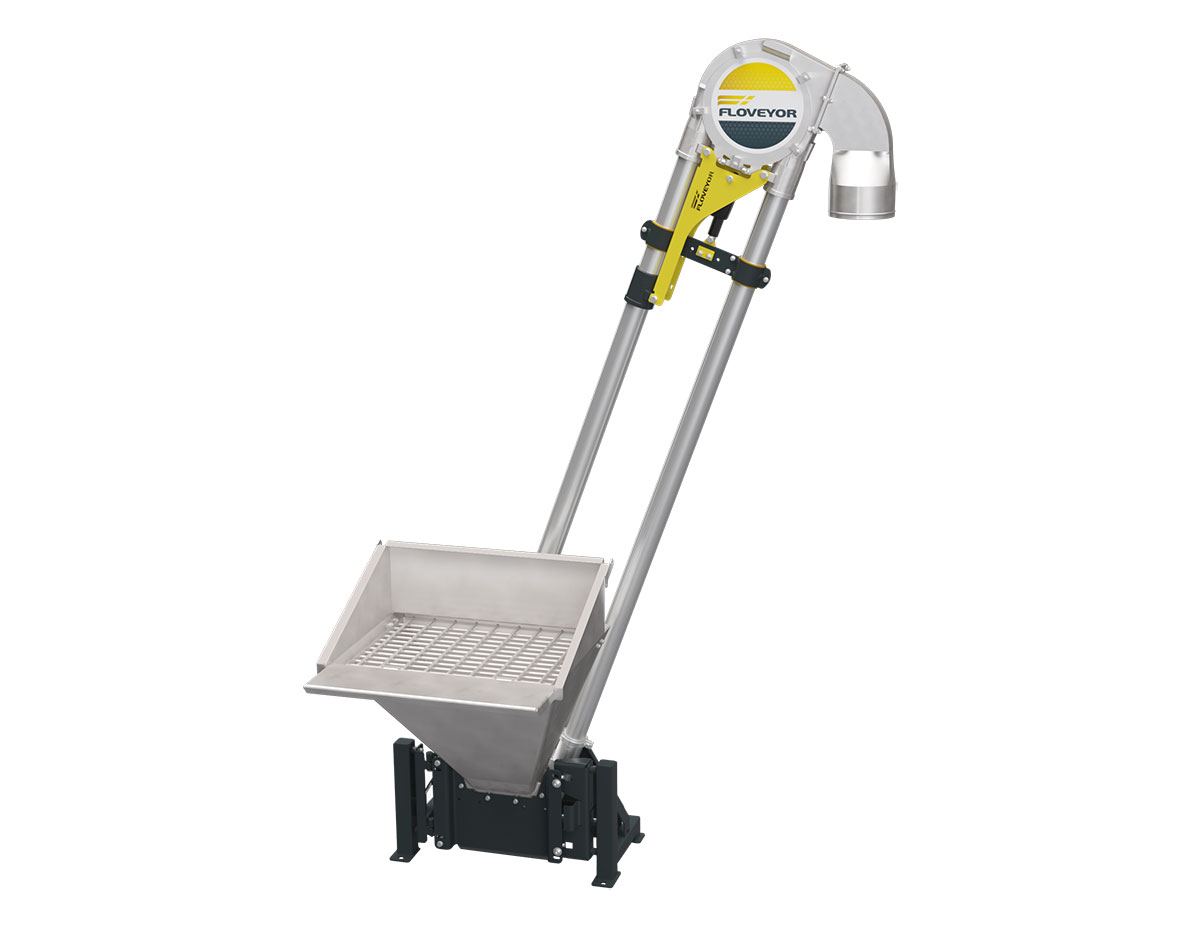 The aero-mechanical method of conveying (AMC) is a unique material handling conveyor for powders and granules. It's particularly suited for a battery metals conveying requirement. It's used mainly in the final stages of the battery minerals extraction process. Although every step in the mining value chain has challenges, the contamination requirements in the parts-per-billion ranges demand each processing step is optimised.
AMC technology was invented and patented in 1958 by Floveyor, a company headquartered in Perth. More than 5,000 machines have been installed worldwide with a focus on the rapid but safe conveying of bulk materials for industries like:
life sciences
chemical processing
manufacturing
Floveyor has continually evolved the AMC method of conveying, engineering the machines to meet the specific needs of each industry. For example, it's interesting to note that the contamination requirements for the battery material industries are magnitudes stricter than those for baby food. When it comes to conveying sensitive materials, you can't rely on a one-size-fits-all approach.
The FloDisc® technology difference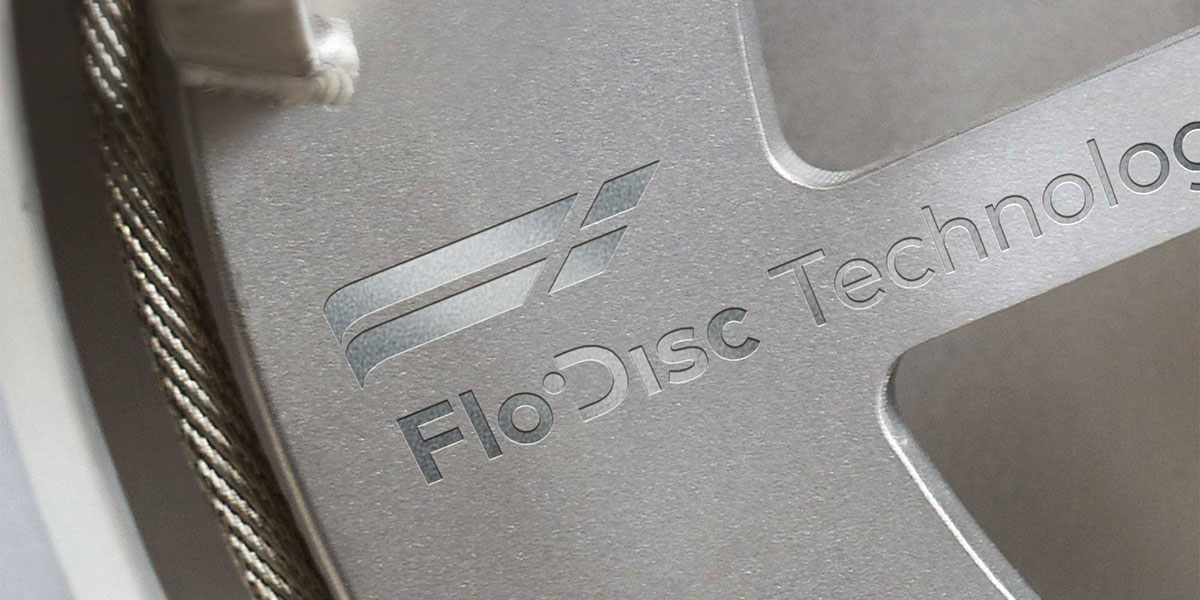 Floveyor conveyors operate with an electric motor that drives an internal circulating rope assembly at high speed within fully enclosed conveying tubes. This high-speed motion differentiates the AMC method from a drag conveyor that slowly pushes the material along. Material is fed into the system at the feed housing and is accelerated in the conveying tubes by the rope assembly. Low-pressure air pockets are created behind each polymer disc on the rope assembly. The bulk material is suspended in these air pockets, which is drawn rapidly but gently to the discharge point.
Floveyor has developed proprietary technology that creates this fluidising effect of powder handling. We call it FloDisc technology and no other AMC manufacturer has it.
FloDisc technology results in the lowest possible friction between the material and the inner pipe surface. In addition to energy savings, the biggest advantage is that the least possible metal contamination occurs due to the almost frictionless interaction between the material and its surrounding.
A Floveyor with FloDisc technology is the perfect materials handling solution for hazardous or environmentally sensitive materials. In addition, the machines are engineered for a range of product-contact materials, further reducing the risk of ferrous contamination. Floveyor conveyors can also be purged with an inert gas to eliminate CO2 exposure.
Research and development advances battery minerals conveying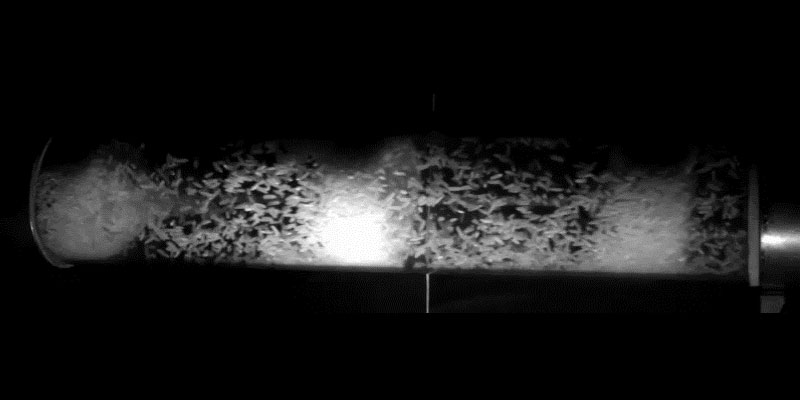 As part of Floveyor's research and development program, we perform extensive computational analysis like computational fluid analysis or finite element analysis. This enables us to optimise design parameters of each customer's particular conveying requirements even before the machinery is built.
We're currently focused on the strict requirements of the battery minerals industry, limiting ferrous contamination and C02 contamination without sacrificing durability. The machines are built in stainless steel with tungsten carbide-coated housing if required, which is the hardest coating available today. The housings are completely sealed and can be optionally fitted with nozzles for inert gas purging. In addition, the rope assembly can be completely coated in polymer to limit metal on metal contact which reduces ferrous contamination.
Eliminating contamination for battery minerals
As demand for battery minerals increases, we've been able to apply all we know about hygienic materials handling for our mining industry clients. Based on our experience with clients producing battery minerals, we have developed a complete polymer AMC prototype using UHMWPE (ultra-high molecular weight polyethylene) and HDPE (high density polyethylene) components to provide safe, contamination-free transfers. We are actively evolving the capabilities of the mining industry for conveying highly sensitive materials.
Our conveyors are manufactured in our Perth factory with complete oversight by our engineering team to ensure the highest quality product. Rigorous testing ensures every conveyor meets the requirements of the customer.
Why the mining industry relies on Floveyor conveyors
Miners and other natural resource companies have embraced Floveyor machinery and process line technology for its durability and reliability. The many benefits of mining and chemical processing include:
Meets ATEX 2014/34/EU safety standards, suited for potentially explosive applications
Contamination-free conveying of hazardous materials via a fully enclosed system
Total batch transfer with negligible residue
High availability, even with heavy use
Fast, easy cleaning with dry- and wet-clean options available
High throughput with a small footprint
Energy efficient conveying
Integrates easily with existing plant and equipment.
Operates at any angle without diminishing throughputs
Requires minimal operational maintenance.
Partnering with Floveyor to advance battery minerals processing
Strict contamination requirements for battery minerals challenge traditional mining process conveying systems. A Floveyor conveyor with FloDisc technology offers significant advantages in battery minerals processing. Current and future research and development activities, coupled with our continual focus on evolving the AMC method of conveying, offer great potential to advance battery mineral conveying systems.
Get in touch if you'd like to know more about Floveyor, FloDisc technology, or how you can partner with Floveyor for your battery minerals conveying project.
Dr Rotger Jost is the Engineering Manager at Floveyor. He oversees the research and development of industrial conveying systems.
Sponsored article by Floveyer. Exhibitor at the Lithium, Battery, and Energy Metals Conference 2022