WA emerging as global battery minerals leader
Western Australia's rapidly developing battery minerals industry is shaking up the global order in high-tech metals, placing the State at the forefront of the renewables-powered clean energy transition.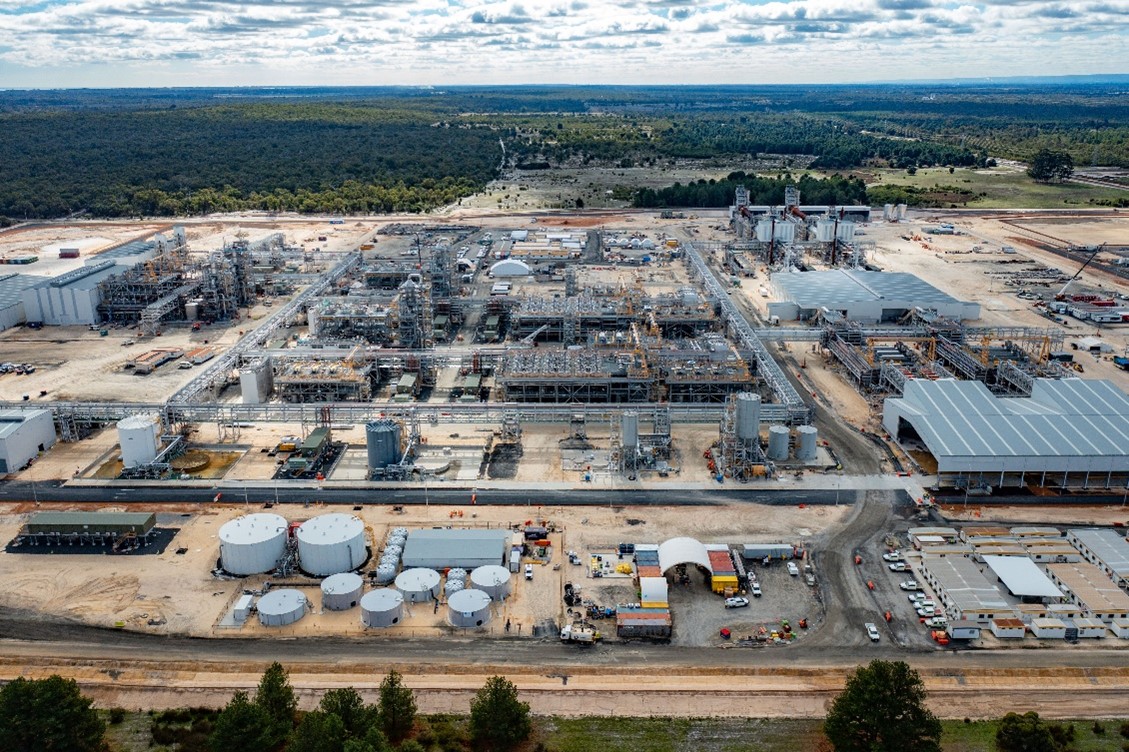 In recognition of the importance of the rapidly growing battery minerals industry to Australian and international markets, the Western Australian Government's land and development agency, DevelopmentWA is this year's Industry Sponsor for AusIMM's Lithium, Battery, and Energy Metals Conference.
Over the last half decade, Western Australia has become an internationally significant epicentre of battery mineral extraction, with miners such as Mineral Resources, Pilbara Minerals, and Allkem initially seeking to leverage the largest deposits of hard rock lithium in the world.
A host of international and local players have invested more than $9 billion in Western Australia's technology metals sector since the mid-2010s, propelling the State to account for more than half of the world's lithium production in 2021.
Western Australia is a major exporter of nickel, cobalt, manganese, and rare earths, with each metal a key ingredient in the manufacture of lithium-ion batteries used in electric vehicles and renewable energy storage systems.
Each metal, however, requires significant processing or conversion to be suitable for battery manufacture after miners extracted the minerals from the ground.
To facilitate downstream processing, DevelopmentWA has established Strategic Industrial Areas (SIA's) across the State under its Industrial Lands Authority arm.
DevelopmentWA's Industrial Lands Authority General Manager Andrew Williams said SIA's provide a clear path to market for industry proponents by providing carefully planned, available land connected to key infrastructure and skilled local workforces.
The SIA's bring industry-leading businesses together in appropriately zoned locations that are close to primary resources and supporting infrastructure.
This strategy has attracted a growing list of the world's biggest tech metals processors and battery manufacturers to invest heavily in conversion and processing facilities.
"Western Australia has become an increasingly attractive destination for international investment in downstream processing since the launch of the SIAs." Mr Williams said. "By providing low-cost power, natural gas, access to chemical supplies and proximity to infrastructure and port facilities, WA has evolved to become a globally competitive battery metals jurisdiction."
In May, China-headquartered Tianqi Lithium, produced the first battery grade lithium hydroxide at its processing plant located in the Kwinana SIA, located 30 kilometres south of Perth.
Tianqi, which is operating in WA in joint venture with ASX-listed IGO Limited, is ramping up the facility to produce up to 48,000 tonnes of battery grade lithium hydroxide per year at Kwinana.
Covalent Lithium, a joint venture between subsidiaries of Wesfarmers and Chilean chemicals processing giant SQM, recently commenced construction of another lithium hydroxide refinery at the Kwinana SIA.
Production at that facility will begin in 2024, with the plant to have a capacity of around 50,000 tonnes per annum, processing ore from the companies' Mount Holland Lithium project in the Goldfields.
Further south at the Kemerton SIA, US-headquartered specialty chemicals company Albermarle is currently commissioning a 50,000 tonne per annum lithium hydroxide plant, which will process ore from the nearby Greenbushes lithium mine.
And while nickel has been a mainstay in Western Australia's resources sector for decades, BHP Nickel West produced the country's first nickel sulphate crystals from its Kwinana processing facility in September last year. When fully operational, it will produce 100,000 tonnes of nickel sulphate annually, enough to manufacture 700,000 electric vehicle batteries each year.
"This rapid development of our battery minerals industry illustrates how WA is becoming a new energy powerhouse," Mr Williams said. "the State has abundant natural resources, world-class industrial precincts and infrastructure, as well as a highly skilled workforce and top-ranked research institutions."
"DevelopmentWA together with the Department of Jobs, Tourism, Science and Innovation are promoting WA to the rest of the world as the future of renewable energy and the key to the clean energy transition."
The investment surge is part of a global push by manufacturers to secure minerals supplies to underpin the electrification of transport and advance battery storage in electricity generation.
Sales of electric vehicles hit a record 6.6 million worldwide in 2021, doubling the volume sold in 2020 and accounting for 10 per cent of all global car sales. Car sales numbers are set to accelerate exponentially, with European Union leaders agreeing earlier this year on a proposal to ban the sale of most fossil fuel-powered vehicles by 2035.
The United Kingdom announced a similar mandate in 2021, with all new cars and vans sold from 2035 to be zero emissions.
China is also rapidly transitioning to electric vehicles, with its mandate requiring EVs to make up 40 per cent of all sales by 2030.
At the same time electric car sales are surging, the use of energy storage systems based on lithium-ion batteries is also rising rapidly as Governments worldwide seek to modernise their electricity grids.
Analysis by Research and Markets estimates the global battery energy storage systems market to be worth $US12.9 billion by 2026, more than doubling the estimated $US4.7 billion market today.
"The consequences of failure to produce enough lithium to meet the EV and energy storage markets could be devastating," Mr Williams said. "If battery makers cannot get enough lithium, it would curb the expansion of clean-energy vehicles, making it harder to meet global emissions targets."
"Our SIAs make WA an ideal location for future battery minerals processing, allowing us to leverage our natural resources and produce the materials needed to supply the renewable energy transition."
Sponsored article by DevelopmentWA, Industry Sponsor and Exhibitor at the Lithium, Battery, and Energy Metals Conference 2022
---