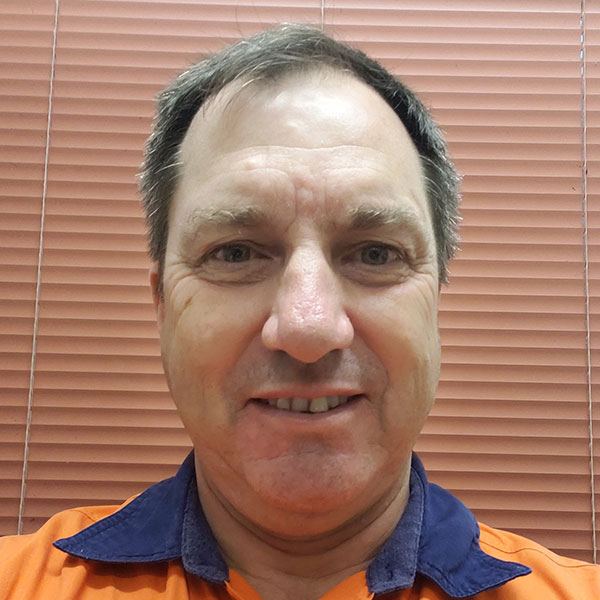 James McQuie
MAusIMM
Principal - Business Development in the Nickel West Asset of BHP
James is currently Principal – Business Development in the Nickel West Asset of BHP. This asset has undergone a rapid transformation in the past 3 years from being a long-standing supplier of nickel to the stainless steel industry to now delivering all its metal into the EV battery supply chain. NiW has moved rapidly to take advantage of this new market and will commission the largest NiSO4 production facility (100,000 tpa NiSO4.6H2O) in early 2020.

Prior to this, James had 25 years in various technical and operational roles at all three nickel concentrators within NiW (Kambalda, Leinster and Mt Keith) specialising in grinding and flotation. The last role was as Metallurgy Manager for Mt Keith for 6 years and Metallurgy Manager of Leinster for 4 years prior to that. James is a Minerals Engineering Graduate from the WA School of Mines and completed a Masters in Chemical Technology (by Research) under the renowned Professor John Ralson. He is the holder of two process patents focussed on nickel flotation. He is passionate about building technically competent and operationally capable teams, and has spent most of his time expanding and optimising concentrator performance at Leinster, Mt Keith and Kambalda.

From starting as a graduate at Kambalda in the old No.3 Concentrator with 3 stages of crushing, Rod milling followed by ball mills that were converted autogenous mills to single stage AG/SAG milling at Leinster, to helping commission the then largest SAG /Ball circuit in Australia at Mt Keith in 1995, James has seen the industry chase large scale capacity and energy efficiency as the deposits being mined became lower in grade.

Similarly for flotation, having learned to operate the weir overflow 3 cubic yard agitair cells at Kambalda to commissioning the first experimental OK150's (which were really just deeper OK100's with) with Peter Bourke at Mt Keith, the evolution of flotation equipment has been fascinating.