5 things to do when in Adelaide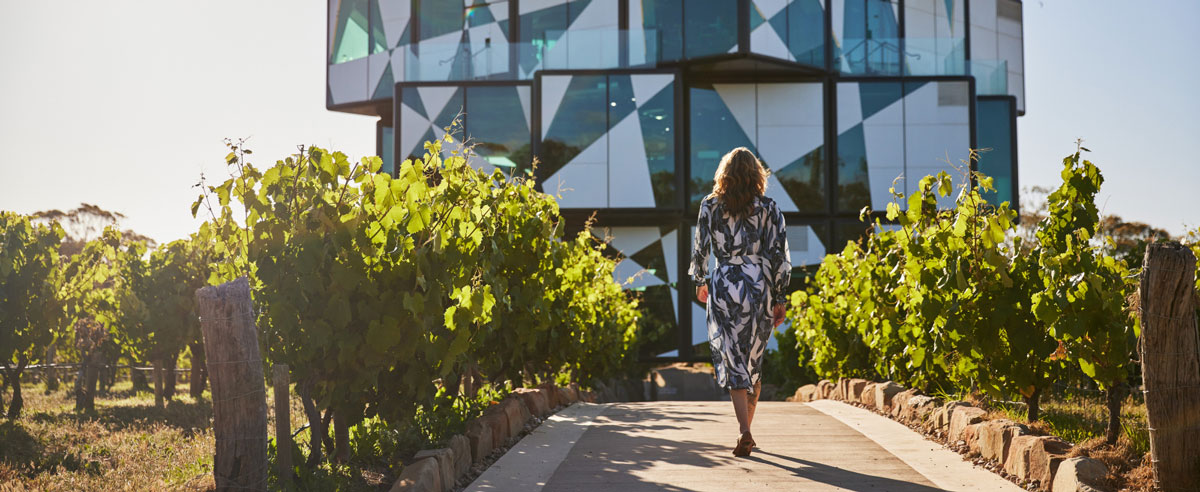 Colourful cultural events, a thriving restaurant and small bar scene and fine wine make Adelaide your next must-visit destination.
The bustling city of Adelaide is brimming with events that excite, restaurants that inspire and beaches that make you feel at ease. What's more, Adelaide sits right at the foot of three incredible wine regions that produce both world-renowned and under-the-radar wines. So when you visit, make sure you leave enough time to experience the city and explore its stunning surrounds.
Here are five go-to recommendations from Adelaidean and Member Engagement Manager, Tilley Byrne:
The Botanic Gardens of South Australia comprises three beautiful public gardens – Adelaide Botanic Garden (and Botanic Park) in the city, Mount Lofty Botanic Garden in the Adelaide Hills and Wittunga Botanic Garden in suburban Blackwood. These Gardens have provided visitors with a range of cultural, recreational, educational and scientific facilities for over 160 years. Over 2.6 million people visit these gardens each year including approximately 25,000 school students. And now, possibly, you.
Chuck on your bathers and jump on a tram from Adelaide and in just 20 minutes you'll be sprawled out on a towel soaking in the sun at Adelaide's favourite city beach, Glenelg. Walk along the foreshore, grab a bite to eat at one of the many restaurants dotting Jetty Road and check out the boutique shops. Cast a line off the jetty, sail around the bay at sunset or swim with wild dolphins.
The Museum is home to the world's largest collection of Australian Aboriginal cultural material, with over 3,000 artefacts on display, and the culturally significant Yuendumu Doors. The South Australian Biodiversity Gallery brings into sharp focus the land and marine wildlife of South Australia, with touch screens, interactive elements and a wealth of information. A vibrant program of temporary exhibitions includes the prestigious annual Waterhouse Natural History Art Prize, the stunning Australian Geographic Nature Photographer of the Year competition and annual summer blockbuster events that are always a big hit.
McLaren Vale is home to some of the world's oldest grape vines, and is the epicentre of the South Australian wine industry.
Situated between the rolling Mount Lofty Ranges and Gulf St Vincent beaches, McLaren Vale sits only 45 minutes from Adelaide. This South Australian gem boasts more than 80 cellar doors and vineyards, top-notch restaurants and beautiful accommodation options. But McLaren Vale isn't just about the wine; beyond the vines are long stretches of beach, rugged coastline and local wildlife.
A stroll along historic Hahndorf's main street is a highlight for many visitors to the Adelaide Hills. Settled in 1839 by Prussian Lutherans seeking religious freedom, Hahndorf is now an artisan village and a delight for shoppers. Located just 25 minutes from Adelaide, Hahndorf is Australia's oldest surviving German settlement and still has a strong German flavour most evident in the smallgoods outlets, bakeries, pubs, restaurants and cafes that line the bustling main street.
View up close the artisan techniques used by the Haighs team of chocolatiers to handcraft their exceptional range of chocolates. The iconic Haigh's retail store, Visitor Centre and original factory site are located on the fringe of Adelaide's parklands. It is just a short drive or walk south of the city centre, to Greenhill Road, Parkside.
Discover all that Adelaide has to offer when you visit September 26-27 for Australia's premiere event for emerging mining leaders, the New Leaders Summit.