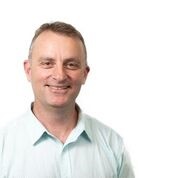 Rohan Cobcroft
Director Geological Survey of South Australia,
Mineral Resources Division within the Department for Energy and Mining
Rohan Cobcroft is currently employed as the Director Geological Survey of South Australia; this business unit forms part of the Mineral Resources Division within the Department for Energy and Mining. Prior to this role, he worked in the private sector and have 20 years' experience in the mineral resources sector in senior roles in exploration management and project development fields.
Rohan's current role sees him striving to provide stakeholders in the South Australian resources community with geoscience information and services to de-risk exploration and resource projects. In addition, there is responsibility for strategic direction for both local, national and international clients, and operational matters to stay abreast of culture, governance and technology efficiency and efficacy.
Rohan has the capacity recognise the importance of establishing relationships with all stakeholders both internal and external and the need to ensure environmental and social sustainability for all activities. In his various role, he has always sought out new challenges in environments that require significant risk management and robust mitigation strategies.