Specialist Technical Masterclass Series powered by UNSW Sydney
Mine Internet of Things
Contact us for dates
Navigate and leverage the safety, operational and productivity benefits of mine automation and digitisation by understanding the fundamentals of Mine Internet of Things (MIoT).
Quick facts
Duration
Delivery
Course Type
Next Intake
PD Hours
Language

90-minute virtual classroom (+ 30 minute Q&A)

100% online

Digital
masterclass

TBA

Up to 2

English
Course overview
With digitisation an undeniable reality for the future of mining, an understanding of the Mine Internet of Things (MIoT) - how systems can be connected, and combined data harnessed – will be a critical ingredient for the mining professional's career progression.
This 90-minute masterclass offers participants a time-efficient opportunity to gain systematic training on essential factors associated with Mine Internet of Things.
Explore the fundamentals of technologies needed for MIoT like sensors, actuators, communications, positioning, data analytics, programming, big data and Artificial Intelligence. Review recent developments of these technologies; and learn how to keep data and systems safe in a connected online environment.
Now more than ever, mines need to leverage the wealth of data being collated across their sites in the face of increasing costs, decreasing ore grades, remote sites and extreme geotechnical and geological challenges. For organisations, ensuring staff are equipped with the skills to understand and deploy new technologies efficiently will be essential for driving improvements across the business.
Offering a balanced introduction to MIoT, this masterclass is essential learning for exploring, adopting and championing new technologies leading the future of mine operations.
Delivered in collaboration with AusIMM's Education Partner, UNSW Sydney.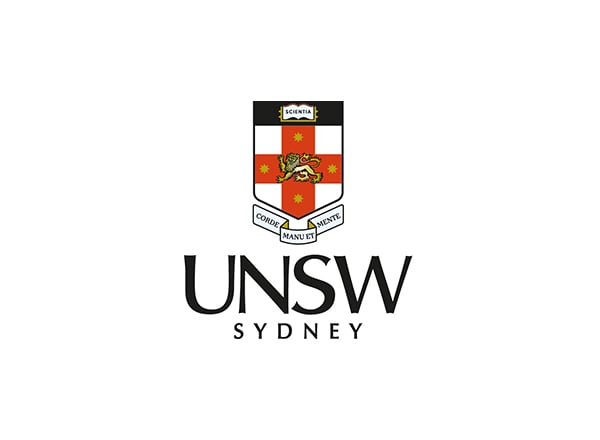 Course pricing
Member
$88
Price is inclusive of 10% GST
Non-member
$121
Price is inclusive of 10% GST
Subscribe for news and updates
Who should attend?
Mine professionals keen to understand, harness and deploy new technologies in mining applications
Learning objectives
Discuss the components that make up MIoT
Explain the latest technological developments in MIoT
Course structure
This masterclass will be delivered via a 90-minute webinar (+ 30 minute Q&A session) and supported by resources and reference materials on AusIMM's Learning Management System.
The webinar session will be recorded and available within 24 hours for participants unable to attend.
Binghao Li
Associate Professor with the School of Minerals and Energy Resources Engineering, University of New South Wales
Dr Binghao Li is an Associate Professor with the School of Minerals and Energy Resources Engineering, University of New South Wales, Sydney, Australia.
He has a Bachelor on Engineering in Electrical and Mechanical Engineering from Beijing Jiaotong University, and a ME in Civil Engineering from Tsinghua University, China. He received his PhD in Surveying and Spatial Information Systems from UNSW. His research areas include indoor positioning, pedestrian navigation, satellite positioning and navigation and mine internet of things.
He is the founder and leader of the MIoT & IPIN laboratory with UNSW.
Frequently asked questions
What are the technical requirements to participate in the course? i.e. do I need a webcam, microphone, etc?
The course will be run entirely online via a cloud-based Learning Management System (LMS) which can be accessed via computer, tablet or phone. Participants will simply need to have a working Internet connection and a computer, tablet or phone with sound to access the course. The live webinars will be hosted on Zoom and participants may choose to download this application to their computers or devices; however, this is an optional download and attendance via an internet browser is also enabled. Participants will not be required to have access to a webcam or microphone.
How long will the course take?
The full course is estimated to take about 3 hours of learning. Participants will have access to the course platform for three weeks.
Will the course be delivered in other languages?
At the moment, the course will only be delivered in English.
Does someone have to have a prequalification of years' experience before they can do the course?
No pre-qualification needed but the course is aimed at mining professionals who have a certain level of working experience and knowledge.
How many PD hours do I receive for undertaking the course?
Participants can earn professional development (PD) hours for undertaking the course. One contact hour of technical content is equivalent to one PD hour.
Subscribe to receive free resources, exclusive interviews with subject matter experts and other professional development information.