Specialist Technical Masterclass Series powered by UNSW Sydney
Mineral Processing Masterclass
Gain an accelerated introduction to mineral processing, focusing on the essential unit operations and processing principles needed to achieve efficient mineral recovery from ores.
Quick facts
Duration
Delivery
Course Type
Next Intake
PD Hours
Language

90-minute webinar (+30 minute Q&A)

100% online

Digital
masterclass

Recording available to purchase

Up to 2

English
Course overview
This masterclass provides an introduction to mineral processing, focusing on the essential unit operations and associated principles of physical and chemical processing needed to achieve efficient mineral recovery from ores. The course will cover a wide range of topics, including comminution, classification, physical separation, flotation, thickening and filtration, leaching, solvent extraction /ion exchange and electrowinning.
Basic analytical tools and a wide range of metallurgical terms and concepts, such as grade/recovery curve, will also be covered to enhance participants' understanding. The course will also explore the interfaces between mining and mineral processing, emphasising the interconnected nature of these processes.
Gain practical insights through the presentation of processing route examples, with a specific focus on base metals and critical minerals. These examples will highlight the application of mineral processing principles in addressing the unique challenges associated with mineral extraction and recovery.
Delivered in collaboration with AusIMM's Education Partner, UNSW Sydney.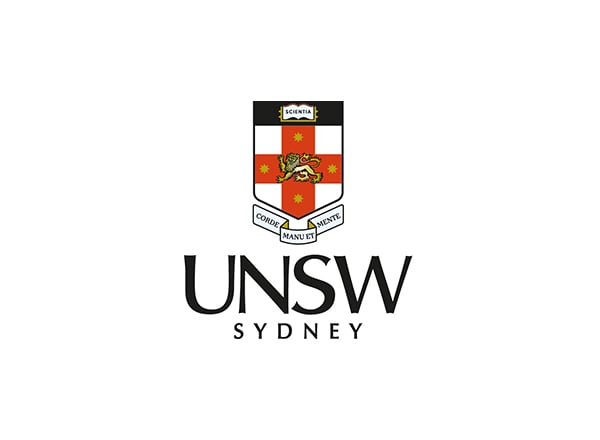 Recording pricing
The live webinar was recorded and is now available for purchase.
Member
$66
Price is inclusive of 10% GST
Non-member
$88
Price is inclusive of 10% GST
Who should attend?
Engineers, geologists and other industry professionals and practicioners working in mineral processing.
Participants in this masterclass are not required to become expert practitioners in the field. Instead, the course aims to provide sufficient knowledge of mineral processing concepts and processes.
Learning outcomes
Delve into various aspects of mineral processing.
Evaluate mineral liberation methods, which involve utilising comminution principles for particle size reduction.
Assess different methods employed for particle classification based on size.
Analyse physical separation methods and hydrometallurgical extraction processes used for upgrading and recovering minerals and metals from ores.
Explore basic metallurgical process flow diagrams.
By engaging with these topics, participants will develop a comprehensive understanding of mineral processing principles and practices.
Course structure
This masterclass will be delivered via a 90-minute live webinar (+ 30 minute Q&A session) and will be supported by resources on AusIMM's Learning Management System.
The webinar session will be recorded and available within 24 hours for participants unable to attend.
Dr Ghislain Bournival
Senior Research Associate in the School of Minerals and Energy Resources Engineering at UNSW
Dr Ghislain Bournival is a Senior Research Associate in the School of Minerals and Energy Resources Engineering at UNSW, Australia. He completed a B.Eng. in Materials Engineering at McGill University, Canada, and a PhD in Chemical Engineering at the University of Newcastle, Australia.
He has over 10 years of research experience in the field of mineral processing.
Ghislain's main research interest and expertise is in froth flotation. He has conducted extensive work on the characterisation of flotation reagents with bubbles and foams/froths.
Recognising the need for sustainable practices, he conducted numerous studies on the impact of water recycling on the process of froth flotation. Ghislain is devoted to discovering different ways to interpret data and has recently completed a M.Sc. in Data Science.
Seher Ata
Associate Professor, School of Minerals and Energy, UNSW
Seher Ata is an Associate Professor in the School of Minerals and Energy at University of New South Wales, Sydney, Australia.
Prior to joining UNSW, she was a Research Academic at the Centre for Multiphase Processes, Newcastle University, Australia. She has taught a number of courses including mineral processing, uranium mining fundamentals and particle processing and technology. Dr Ata's research interests focus on fundamental and applied research in mineral processing with special emphasis on froth flotation, dewatering and integrating renewable energy in mineral processing. She has worked on a wide range of projects which have concentrated on the processing of low-grade complex by flotation, froth phase behaviour in industrial flotation cells, tailings reprocessing, and the impact of water chemistry on the efficiency of coal processing plants. She publishes widely and has recently been included in the world's top 2% of Scientists List.
Dr Ata is on the editorial board of several journals. She is also the UNSW representative of MN-001 Coal and Coke Standards Australia and leading the Australian Standards for coal flotation committee which aims to review and update the current Standard.
Beyond her scholarly and academic work, Dr Ata is passionate about creating equity and diversity. She is a member of the Gender Equity Working Group and the Equity, Diversity and Inclusion Committee.
Frequently asked questions
What are the technical requirements to participate in the course? i.e. do I need a webcam, microphone, etc?
The course will be run entirely online via a cloud-based Learning Management System (LMS) which can be accessed via computer, tablet or phone. Participants will simply need to have a working Internet connection and a computer, tablet or phone with sound to access the course. The live webinars will be hosted on Zoom and participants may choose to download this application to their computers or devices; however, this is an optional download and attendance via an internet browser is also enabled. Participants will not be required to have access to a webcam or microphone.
How long will the course take?
The full course is estimated to take about 3 hours of learning. Participants will have access to the course platform for three weeks.
Will the course be delivered in other languages?
At the moment, the course will only be delivered in English.
Does someone have to have a prequalification of years' experience before they can do the course?
No pre-qualification needed but the course is aimed at mining professionals who have a certain level of working experience and knowledge.
How many PD hours do I receive for undertaking the course?
Participants can earn professional development (PD) hours for undertaking the course. One contact hour of technical content is equivalent to one PD hour.
Subscribe to receive free resources, exclusive interviews with subject matter experts and other professional development information.