The health and safety of people working in mining is a shared commitment of everybody in the resources sector.
This includes physical health and safety, but also ensuring people's mental wellbeing. Explore our collection of health and safety content to learn more about this critical topic.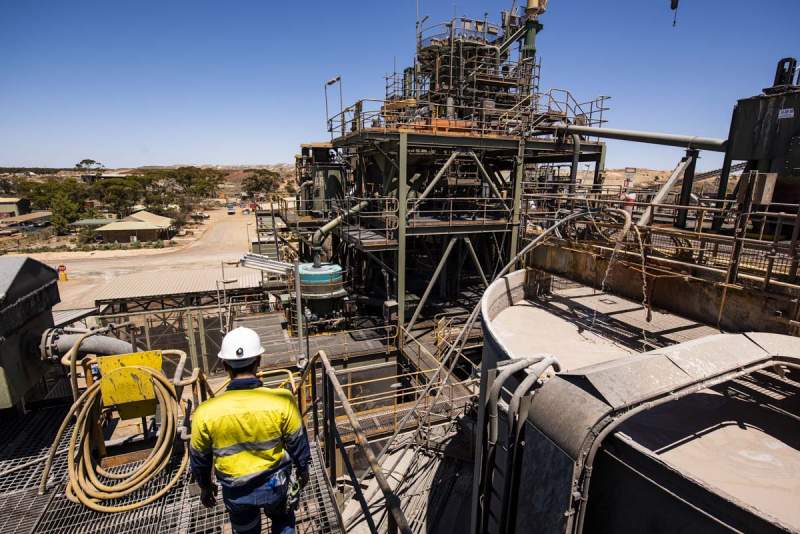 82% of organisations that empower their frontline workers see higher levels of job satisfaction amongst employees.
Using technology to overcome key challenges to ensure the wellbeing of frontline workers
AusIMM is collaborating with Insight to showcase how the use of cloud-based technology can enhance the wellbeing of mining workers. Read our short article and download Insight's eBook to learn more.
It is important to ensure workers feel supported when carrying out their roles.
COVID-19 has exacerbated many of the pressures on workers, especially those who need to remain on site or operate underground.
Workers may feel under pressure in their roles due to a variety of reasons, including poor communication and collaboration, complex operations, dated and ineffective technology, inefficient processes, poor change management, a lack of training and skills growth, and more.
However, there is plenty of evidence to suggest the right tools and technology that deliver meaningful and real time data can play a vital role in empowering teams and employees.
This eBook, by the technology experts at Insight, explains how providing frontline workers with robust devices, equipped with Microsoft 365 and Teams, can go a long way towards addressing some of these key challenges – thus improving communication, ensuring greater productivity and safety, driving greater autonomy, and improving overall job satisfaction.
Bulletin Article
The state of safety culture—how does mining stack up?
A recent study has revealed key opportunities for driving a positive safety culture in the mining sector, and identified areas for improvement for organisations seeking to strengthen their performance.
Health and Safety Reader
Download a collection of recent health and safety papers from AusIMM conferences, covering on-site safety culture to critical risk controls
News
AusIMM makes submission on radiation safety in Queensland
Reflecting our strong profile with Queensland Government, AusIMM were invited by the Department of Health to make a submission on the remake of radiation safety regulations, which proposes a series of amendments to modernise the legislation and ensure alignment with global safety standards.
Join a professional community today
AusIMM's Health and Safety Society is for those professionals with an interest in advancing OHS best practice in the resources sector.
Other health and safety recommended reading