Tasmania Branch - Geobash 2021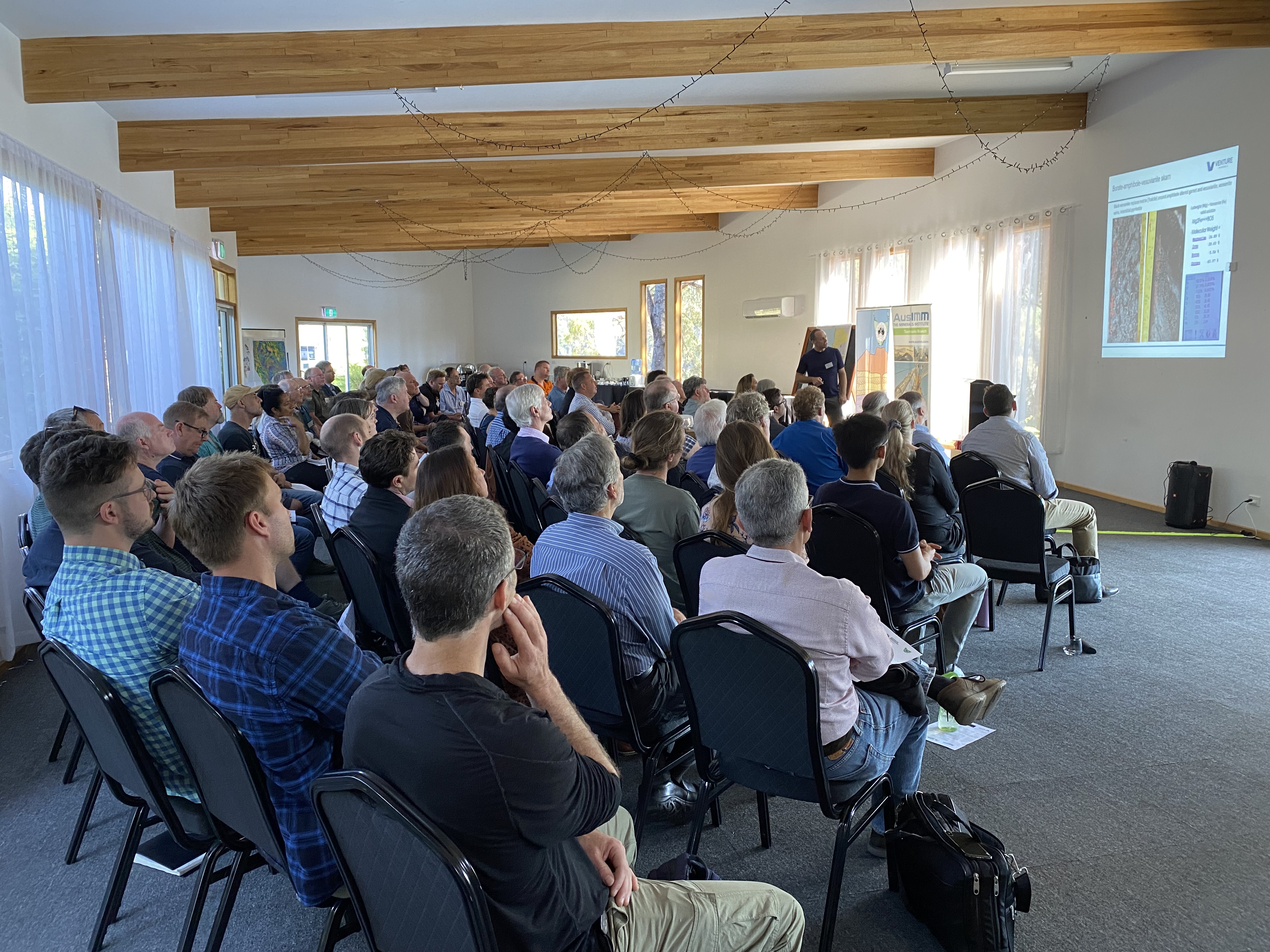 The Geobash is the Annual event for the Geoscience fraternity of Tasmania, and this year was our 11th event.
The seminar is planned as a joint venture between AIG, GSA, and AusIMM Tasmania Branch.
This year our sponsors were, Venture Minerals, Institute of Seismology, Dept of State Growth, and Ron Gregory Prospecting. Thanks to our sponsors for supporting this event.
This year the event was held on Thursday, December 2nd at Tullah Lakeside Lodge, with an industry dinner that night then two field trips the next day. The field trips consisted of the Venture Minerals Core Shed, to look at Tin borate skarns in the Livingstone- Lindsay area kindly presented by Stuart Owen (Venture Minerals).
Followed by a convoy-style traverse of the Pieman Road studying the Neoproterozoic and Paleozoic stratigraphy of the West Coast, led by Dr. Sebastien Meffre (University of Tasmania).
Due to Covid-19 restrictions and travel implications, there was a cap on delegates attending the seminar and dinner, We are pleased to report the event was sold out with a larger turnout than in previous years.
On the day we had 14 speakers, from government, industry, exploration, academia and the Minster for Mines Guy Barnett MP via video.
We were pleased to welcome the Member for Braddon, Felix Ellis MP, to the seminar and Federal Member for Braddon, Gavin Pearce MP, to the dinner.
The Department of State Growth was represented by Deputy Secretary Brett Stewart and the Director of Mines, Kevin Robinson.
We had three guest speakers during the dinner on their respective recently launched books:
Tony Hope & Ross Large - on a new edition of Australian Mineral Discoverers
John Carswell - Gravel and Mud; an anthology of football in the mountains of western Tasmania.
Thanks must go to the committee: John Stanton, Andrew McNeill, Tony Webster, Jane Capp, and Travis Holmes.
Thanks also to our joint MCs on the day Dr. Karin Orth and Jane Capp.
We hope to be able to publish the presentations via this web page in due course.