How skilled migration can support a strong Australian resources sector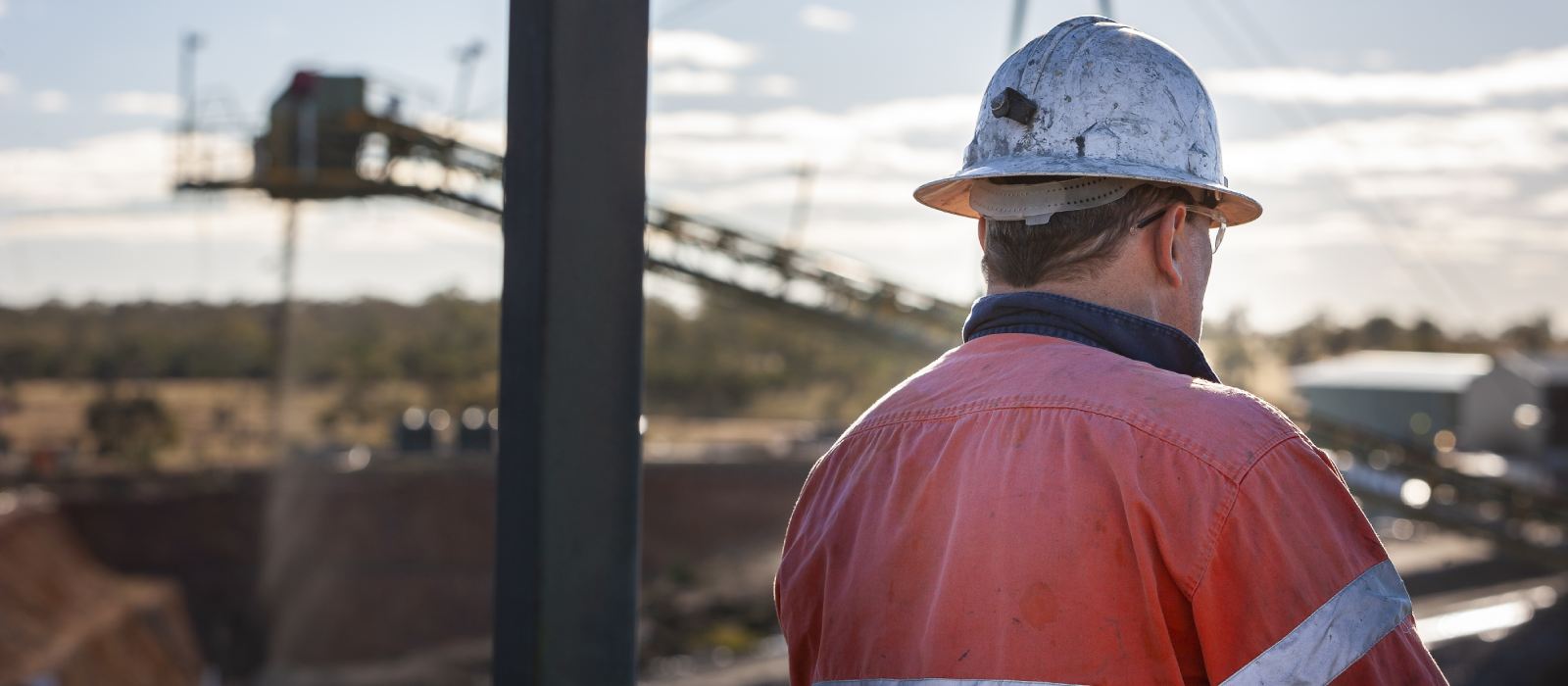 As Australia's mining industry responds to disruption caused by the ongoing COVID-19 pandemic, ensuring a strong and sustainable resources workforce is vital.
The mining sector is responsible for more than 10 per cent of Australia's total economic value and supports more than 1 million jobs all over the country (Minerals Council of Australia, 2021a).
The recognition and mobility of resources professionals is critical to the sector's short, medium and long-term success. Across the entire mining value chain, and all disciplines, the expertise and capacity of professionals allows the industry to deliver sustainable, long-term benefits to economies and communities around the world.
The role of skilled migration to address skills gaps
The demand for skilled professionals will expand rapidly in coming years, as the industry continues to invest in new technologies to make mining safer, smarter and more sustainable.
While AusIMM is focused on creating opportunity for local professionals across the global resources sector, we also recognise that a needs-responsive skilled migration framework is required to ensure access to suitably skilled professionals during periods of acute strain.
In tandem with a strong domestic workforce, skilled migration helps to maximise professional mobility and deliver best practice.
For many sections of the economy, the COVID-19 pandemic has exacerbated short-term workforce strains and complicated the task of alleviating pressure through skilled migration.
This challenge extends to the resources industry, with many predictions foreseeing a need for 20,000+ new workers in the resources sector in the near to medium term (Pit Crew Consulting, 2021; Goetsch 2020; Zakharia, 2021). It is likely there will be a particularly urgent need for specialist professionals including mining engineers, geotechnical engineers, and geologists, as well as spatial, software and data experts.
Meeting demand through the Priority Migration Skilled Occupation List
Australia's Priority Migration Skilled Occupation List (PMSOL) is a Federal Government initiative that was launched in September 2020. It was developed in conjunction with Australia's National Skills Commission to 'ensure a small number of critical occupations are filled to continue to create Australian jobs and aid in Australia's ongoing recovery from the impact of COVID-19' (Australian Government, 2021a).
The PMSOL is a temporary list, reflecting the variable nature of immediate workforce shortages, particularly in the context of the COVID-19 pandemic. Employer-sponsored nominations and visa applications for occupations on the PMSOL are processed as a priority, with other skilled occupation lists remaining active but not taking priority. The other three migration-relevant lists are the short-term; medium- and long-term; and regional skilled occupation lists.
How are occupational shortages assessed and defined?
The National Skills Commission undertakes an ongoing process of labour market analysis and stakeholder engagement, along with six-monthly surveys, to develop a Skills Priority List. Where possible, the Commission also identifies regional, metropolitan and state-specific shortages.
The Skills Priority List informs the PMSOL, additional skilled migration lists, and a range of other government policy responses including funding for education, training and apprenticeships.
The National Skills Commission defines an occupation as being in 'shortage' when employers are:
Unable to fill, have considerable difficulty filling or cannot meet specialised skill needs within an occupation; or
Cannot meet this need at current levels of remuneration and conditions of employment, or in a reasonably accessible location.
Occupations are rated as being in 'shortage', 'regional shortage', 'metropolitan shortage' or 'no shortage'. Future demand is then rated as strong, moderate or soft.
The Commission relies on both 'current labour market rating' and 'future demand rating' models as key sources of evidence in assessing skills shortage.
Once all available sources have been considered, the Commission produces an initial Skills Priority List, which identifies current shortages and future demand. This list is then shared with state, territory and federal government agencies to provide further context and advice.
Identifying skills shortages in the resources sector
The PMSOL has recently received significant attention from leaders in the resources sector, with the Federal Government adding 22 occupations to the list in late June. With a total of 41 occupations listed, the PMSOL now includes Geotechnical Engineers and Mining Engineers (Australian Government, 2021a).
Alongside the inclusion of mining-specific professions, the PMSOL includes a suite of disciplines whose contributions are vital across the mining lifecycle, including chief executives and managing directors, auditors and accountants, surveyors, and a range of specialist ICT occupations.
But does the PMSOL reflect the most immediate challenges facing the Australian resources sector?
The Australian mining sector has largely succeeded in delivering ongoing, safe production over the past 18 months, but the sector faces a range of challenges as the COVID-19 pandemic continues.
KPMG's Global Mining Risk Survey Report 2021 noted 'pandemic risk' as the second highest concern for global mining leaders behind commodity price risk (Hart, 2021). Access to critical talent also looms large among industry challenges, with Australia's Office of the Chief Economist citing skill shortages as a key factor in reduced output estimates, particularly for gold (Australian Government, 2021b).
A needs-responsive PMSOL therefore has a critical role to play in ensuring the resources industry can operate at capacity, and in turn continue to play its role in underwriting economic stability as the pandemic continues.
AusIMM's advocacy role
While AusIMM welcomes the inclusion of mining engineers, geotechnical engineers, surveyors and several other professionals on the PMSOL, the supply of suitably qualified metallurgists and geologists continues to be particularly tight. In an article for the AusIMM Bulletin last year, Emily Goetsch noted concerning enrolment numbers in tertiary institutions for core mining disciplines (Goetsch, 2020).
Evidence and consultation with key stakeholders are both critical to ensure the PMSOL captures and appropriately prioritises the requirements of the resources sector. AusIMM and our members have an important role to play here, and we have long worked with government to increase awareness of the key skills gaps facing our sector (see for example AusIMM's 2018 submission on The effectiveness of the current temporary skilled visa system in targeting genuine skills shortages).
A key milestone in AusIMM's work to deliver a sustainable talent pipeline for the sector was the inaugural Resources Education Collaboration Summit. Hosted by AusIMM in collaboration with the Victorian Government in 2019, the summit brought together leaders from across industry, government and academia to identify priorities for a sustainable and agile future resources workforce.
Key amongst the actions identified at the Summit was a need to develop a robust internal engagement strategy for forecasting future requirements. AusIMM has taken action on this through the establishment of a Working Group on the Resources Industry Future Workforce whose present focus is on gathering data from universities and industry to forecast supply and demand , and identify pathways to meet skills gaps.
The Working Group comprises representatives from industry, government, universities and our kindred peak bodies. The Working Group's immediate focus is on:
Devising and supporting a proactive approach to industry and universities to source accurate data on the supply and demand of graduates for the minerals industry, including geotechnical, metallurgical and mining engineering.
Providing insights and review into the desired types of data for collation from universities and industry.
Establishing a clear methodology to guide data analysis.
These findings will be vital in guiding the sector on programs to support the resources pipeline, both now and in the future, especially in the context of skilled migration.
Next steps
The ongoing COVID-19 pandemic will continue to place a major strain on skills supply across the Australian economy; at the same time, mining will remain vital for the national economy as other sectors are hard-hit from pandemic measures such as lockdowns and supply shortages. While AusIMM remains committed to developing, supporting and championing a local workforce, the PMSOL is an important part of securing a healthy overall skills mix. AusIMM will continue to engage with the Federal Government and its Skills Commission, alongside our leading role through the Industry Future Workforce working group, to help ensure Australia's resources workforce remains skilled and strong to support our industry now and into the future.
Get involved
If you would like to contribute to AusIMM's policy and advocacy work, visit our website to find our current priority areas and opportunities.
Members can also contribute critical data through AusIMM's Professional Employment and Remuneration Survey, due to launch later in July.
References
Australian Government, 2021a. 'Supporting Australia's COVID recovery through Skilled Migration' [online]. Available from: https://minister.homeaffairs.gov.au/AlexHawke/Pages/supporting-australia-covid-recovery-through-skilled-migration.aspx
Australian Government, 2021b. 'Resources and Energy Quarterly June 2021' [online]. Available from: https://publications.industry.gov.au/publications/resourcesandenergyquarterlyjune2021/documents/Resources-and-Energy-Quarterly-June-2021.pdf
Pit Crew Consulting, 2021. 'WA Mining and Resources Sector Could Need Another 40,000 Workers Over the Next Two Years' [online], prepared for the CME WA. Available from: https://www.cmewa.com.au/media-release/wa-mining-and-resources-sector-could-need-another-40000-workers-over-the-next-two-years/
Goetsch E, 2020. 'Closing the skills gap in Australian mining' AusIMM Bulletin [online]. Available from: https://www.ausimm.com/bulletin/bulletin-articles/closing-the-skills-gap-in-australian-mining/
Hart T, 2021. 'The top risks – and opportunities – for global mining leaders in 2021' AusIMM Bulletin [online]. Available from: https://www.ausimm.com/bulletin/bulletin-articles/the-top-risks--and-opportunities--for-global-mining-leaders-in-2021/
Minerals Council of Australia, 2021a. 'Economic contribution of the mining and METS sector: Australian estimates' [online]. Available from: https://www.minerals.org.au/sites/default/files/DAE%20-%20Contribution%20of%20Australian%20mining%20&%20METS%202019-20.pdf
Minerals Council of Australia, 2021b. 'Addition of mining engineering to migration priority list will address immediate need across industry' [online]. Available from: https://www.minerals.org.au/news/addition-mining-engineering-migration-priority-list-will-address-immediate-need-across-industry
Zakharia N, 2021. 'Is a mining skills shortage looming?' Australian Mining [online]. Available from: https://www.australianmining.com.au/features/is-a-mining-skills-shortage-looming/