Why I became an AusIMM Chartered Professional
Angus M Robinson FAusIMM(CP), a committee member of the Social & Environment Society, a former member of the Chartered Professionals Board, and a geologist by profession, provides an overview of his fulfilling experience of being an AusIMM Chartered Professional in the management stream.
He has been inspired to make this contribution following the article by Mark Kenwright FAusIMM(CP) in April this year. Angus' experience shows that while a geological qualification has provided a valued 'meal ticket,' the crucial transferable skill has been in management – showcasing the wide possibilities for others looking to build a career in the mining industry.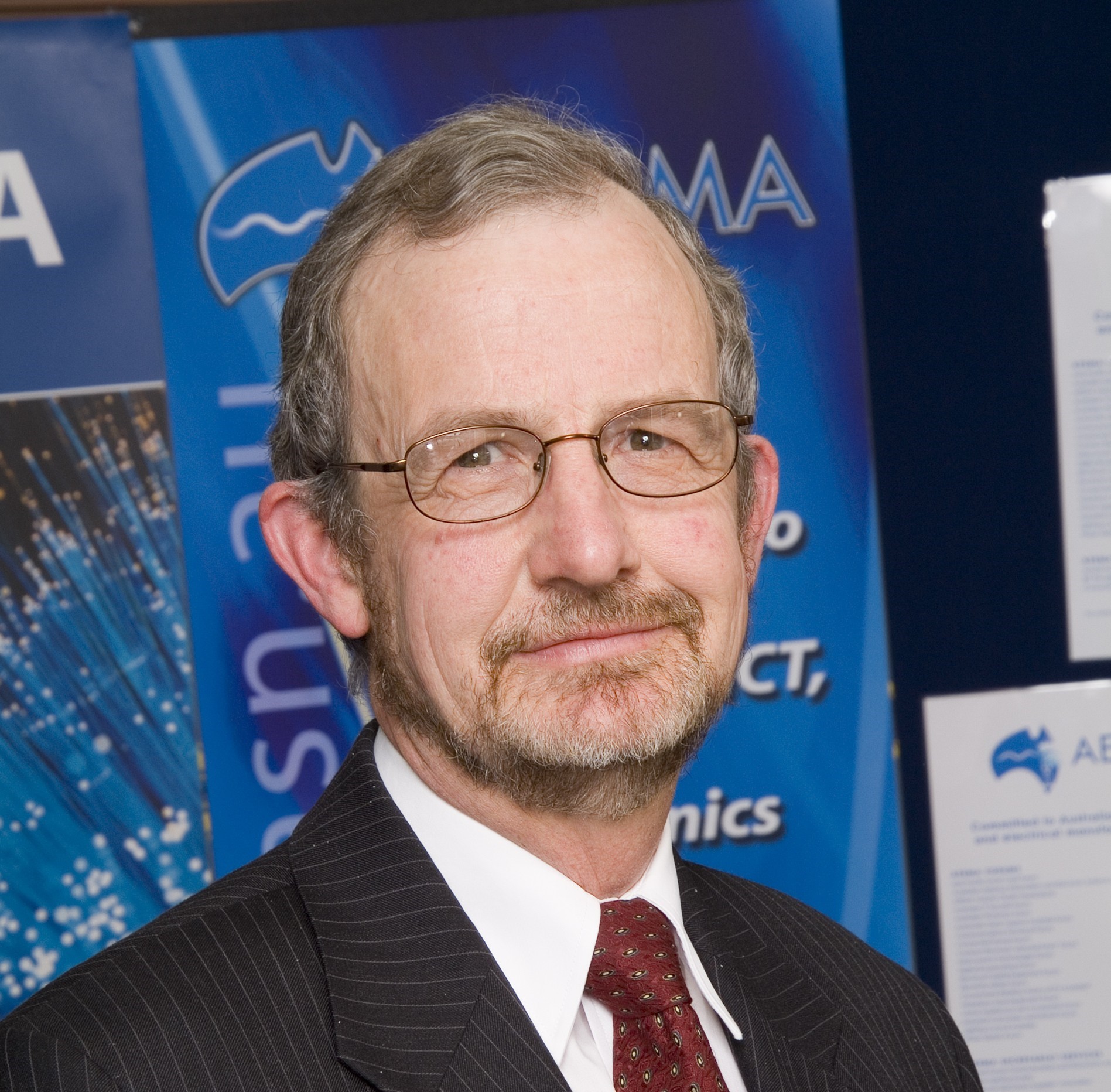 I joined AusIMM as a student in March 1968 to attend The AusIMM Annual Conference in Broken Hill. My career in the minerals industry commenced in 1969 as an exploration geologist, working initially for a consulting firm and then for two US mining companies in the fields of base metals, gold, and mineral sands exploration in various locations across Australia, Papua New Guinea, and the USA. Most of this work involved management of major drilling and/or base camp projects.
Several years ago, in completing my personal history for AusIMM records, I was asked if I had made any significant changes in career focus during my time in the minerals industry.
I responded by reporting that in 1977, I moved out of mineral exploration into an environmental geology and civil engineering management role for a large, protected area in the Australian Alps, and was elected an AusIMM Fellow in 1979. In 1980, I moved back into both mineral and major coal exploration by joining the Geological Survey of NSW, followed by the administrative oversight of coal mine development in the Hunter Valley for the Department of Mineral Resources.
An appointment in 1997 to the project management of the redevelopment of the Geological and Mining Museum, followed by a senior executive commercial/marketing role with the Zoological Parks Board of NSW heralded a major change in focus. The delivery of the Enviromine Australia (conference, exhibition, and schools' education) event organised by the AusIMM Sydney Branch and held at Taronga Zoo in 1992 was a major highlight.
I returned to the industrial sector several years later through the conduct of major engineering projects (coal bed methane, industrial energy efficiency, underground space development, high performance computing and communications, mining automation, and new ICTs) as General Manager of The Warren Centre of Advanced Engineering at The University of Sydney, followed by a recruitment to manage Australia's first technology park, the Australian Technology Park. I was elected a Fellow of the then Australian Institute of Management (AIM) in 1995.
In 2000, I joined the Australian Electrical and Electronic Manufacturers' Association Ltd as CEO and Executive Director with a major focus on revitalising the Australian electronics industry including bi-lateral global industry development particularly with the Greater China Region (especially Taiwan), and in the first year of this role, I also joined the newly established AusIMM continuing professional development (CPD) program in the management stream, and later in 2007, elected to the Chartered Professional Board, representing the management discipline and served in this capacity until the end of 2015.
In 2008, retiring formerly from full time work, I established a business in ecotourism marketing and management focusing on geotourism development, in which capacity, I formed the inaugural Geotourism Standing Committee of the Geological Society of Australia. A decade later, I took on my current, volunteer role as coordinator of the National Geotourism Strategy for the Australian Geoscience Council Inc. of which the AusIMM is the largest member. In addition, I had previously concluded an eight-year term as the Chair of the Australian Materials Network (Future Materials®), worked closely with the Advanced Manufacturing CRC, and have continued an active industry advocacy role as co-manager of the Manufacturing on the Move™ LinkedIn discussion group, as well as registering as a government lobbyist.
The personal history entry also asked what involvement, if any, was undertaken with AusIMM branches and societies?
As well as the roles already cited, I was able to refer to my appointment as Sydney Branch secretary leading to branch chairman in 1986 during which year, I was also elected to the then AusIMM Council, chairing the Program (conference) Committee, also a member of the Membership Committee, and convenor of the Coal Mine Managers Membership Task Force.
During the second term as Councillor (1995-1998), I served as chair of the inaugural Science, Technology Advisory Group, then followed a long term of service as a member of the then WH&S Committee, completing this role as Chair in 2016. In more recent years, I have worked on the Asia Task Force, Minerals Heritage Committee, and then director/alternate director (representing the AusIMM) of the Somerville Collection Ltd since 2016.
Over the years, I have contributed to several AusIMM conference committees (Project Development Symposia, Resources and Reserves, Mineral Heritage, Leslie Bradford, Sir Edgeworth David, and Sir Maurice Mawby Oration Committees, as well as the 1997 Travelling Technology Forum, focusing on automation in mining).
On reflecting on the course of my career, whilst a geological qualification has provided me with a valued 'meal ticket,' the crucial transferable skill has been in management, to the extent that it was perfectly logical to move into the management CPD stream some 21 years after election to grade of AusIMM Fellow and five years after election to the grade of AIM Fellow. Joining the AusIMM Professional Development Board some years later enabled me to perform the role as an assessor of those other CPs that had also selected management as their preferred CPD stream. What has underpinned my own professional development over much of this time has been the acquisition of new skills and knowledge particularly in advanced technologies and of the operations of other industry sectors. There is no doubt that the opportunity to be closely involved in so many AusIMM community activities and interests has also provided the professional development necessary to meet CPD requirements.
However, CPD requires new learning experiences, so this year saw my election to the management committee of the Social & Environment Society where I could gain more knowledge about ESG issues and the opportunity for members of the AusIMM (and where possible their organisations) to enhance 'social licence' from engagement with geotourism as a driver of regional development in areas populated by mining communities. My past career experience in working in environmental areas proved an added incentive to be involved in the work of this society.
An examination of the distribution of some 1,329 Chartered Professionals currently registered with the AusIMM show that whilst 41.8 per cent of these are classified in the two geoscience categories, only 5.3 per cent are in management, and 3.3 per cent are in environment and social performance. It is hoped therefore that members of the AusIMM who are not presently in the CPD program could consider that the stream they choose does not necessarily need to relate to their technical qualifications, but rather to their transferable skills and/or their current areas of practice. Finally, there is no doubt in my mind that membership of the AusIMM provides a real tangible benefit in providing the opportunity to participate in the work of a wide range of AusIMM communities, thus enhancing both industry knowledge and experience, and in the process, earning valuable CPD credits.
More information on AusIMM's membership can be found here, and information on becoming a Chartered Professional can be found here.