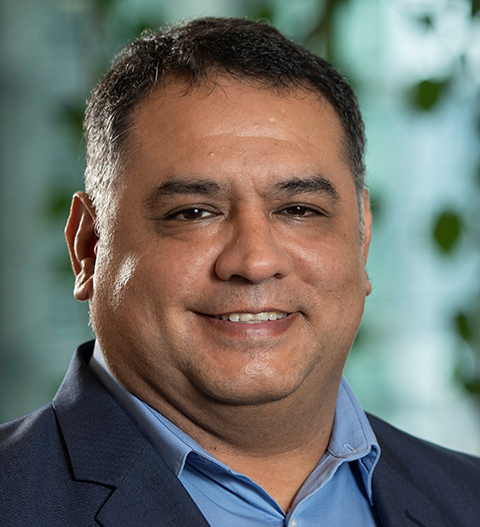 Rigoberto Rimmelin
Practice Lead Global Geotechnical, Resource Centre of Excellence, BHP
Keynote presentation:
The evolution of the slope monitoring systems has provided more and better sophisticated instrumentation to enable early alert systems to anticipate wall failures. More recently, subsurface instrumentation, typically used in underground mining, has provided a better understanding of the rockmass response beyond the surface response.

Having a good coverage of the rockmass and pit walls, as well as a variety of instrumentation, requires the right integration and interpretation for making decision to add value to the operation and enable production in a safely manner.

BHP have tested and developed tools to provide better feedback into the production planning process and an improved prediction of potential wall failures to provide business continuity that has proven effective in different commodities.
Biography
In 2017, Rigo Rimmelin took the role of Practice Lead Global Geotechnical (based in Brisbane) in the Resource Centre of Excellence in BHP, to provide technical support, standards, technical assurance and governance of geotechnical review boards across BHP sites. His career has been focused on mine operations, mine design and geotechnical assurance, with 20+ years' experience in several mining companies and surface and underground mining methods. Over the last years, Rigo has implemented global standards to address the geotechnical process and geotechnical risk management, involving different commodities of Iron Ore, Copper, Coal, Nickel and Potash, under different rock mass environments, mining methods, including operating and closed sites.

He has received his Bachelor of Mining Engineering and Master of Science in Geotechnical Engineering from the University of Chile, and he is currently PhD candidate in The University of Queensland. Rigo is also BHP representative in industry initiatives such as the Large Open Pit Project (LOP) and Cave Mining 2040 Consortium.