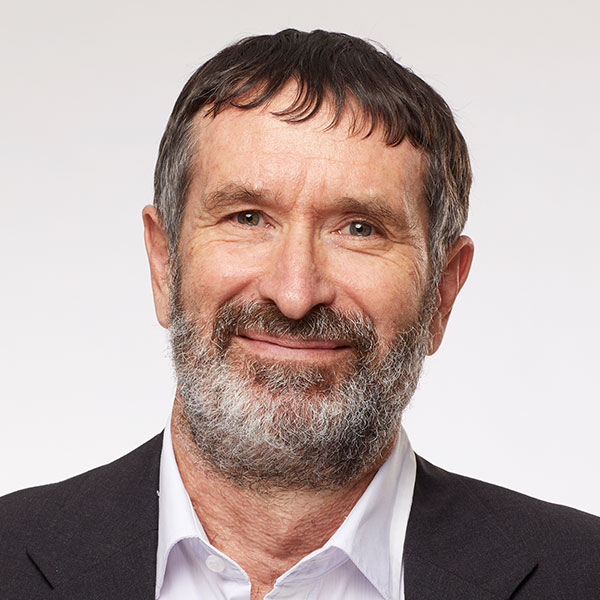 Greg Lane
FAusIMM
Chief Technical Officer
Ausenco
Greg is recognised globally as a leader in the fields of cost effective design, comminution, concentrator design and project development and manages the programs at Ausenco that underpins their ability to provide ingenious solutions to clients.
Greg is a global leader in the fields of project development, comminution and concentrator design and in his role as Chief Technical Officer, manages the programs at Ausenco that underpins the companies ability to provide ingenious solutions that redefine what's possible for minerals processing.
Greg is a member of the Ausenco Leadership Team and provides technical guidance for their Global Practice Leads. He works with Ausenco's technical and engineering staff across the business to maintain an environment that drives continuous improvement, innovation and technical expertise. Greg is the author of more than 40 publications on different aspects of minerals processing and project development, and is a highly sought after technical expert and a world leader in cost effective plant design.
He has over 30 years' experience in operation, engineering, design, study and project management, with industry leading knowledge of concentrator design, particularly comminution and flotation circuit design.
He peer reviews major projects for efficient design, low cost options and potential for non-standard approaches. Greg is responsible for the management of Ausenco's process technology knowledge including expert review of flow sheets, layouts, process model development, technical paper/presentation, study management and detailed design and construction.
Marquee projects Greg has been involved in include:
Rosemont Copper Project, USA
QB2 Copper Project, Chile
Frieda River Copper Project, PNG
Cadia Copper/Gold Project, Australia
Minas Rio Stage 2 Project, Brazil
Constancia Copper/Molybdenum Project, Peru
Dumont Nickel Project, Canada
Hinda Phosphate Project, Congo Brazzaville
Pipe Kipper Nickel Project, Canada
Bendigo Gold Project, Australia
Phu Kham Copper/Gold Project, Laos
Boddington Copper/Gold Project, Australia
Honeymoon Well Nickel Project, Australia.
Greg is a Registered Professional Engineer, Queensland and AusIMM Fellow.