International Women's Day Launch Event Recap
Last Wednesday evening, we officially launched the new program for AusIMM's International Women's Day Event Series, at our launch event in Perth.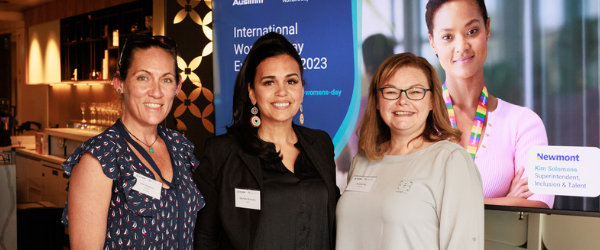 Joined by 80 guests, we announced the details of our 2023 Event Series and commemorated a 5-year milestone of the nation's largest program celebrating women's achievements in resources.
It was a fantastic evening connecting with industry peers, and a terrific opportunity to have a broader conversation with each other to harness an inclusive culture that drives employee wellbeing and engagement.
As the peak body representing all people working in mining, AusIMM is committed to addressing bullying, harassment, and disrespectful behaviour across our industry. We were proud to announce our biggest program yet;
It was an honour to host an incredible group of people, who all contribute to and share our commitment to taking action and creating a cultural change for diversity and inclusion.
Check out all the highlights from our launch event in the photo gallery here.
Discover the Event Series program here.