AusIMM announces partnership with Veracio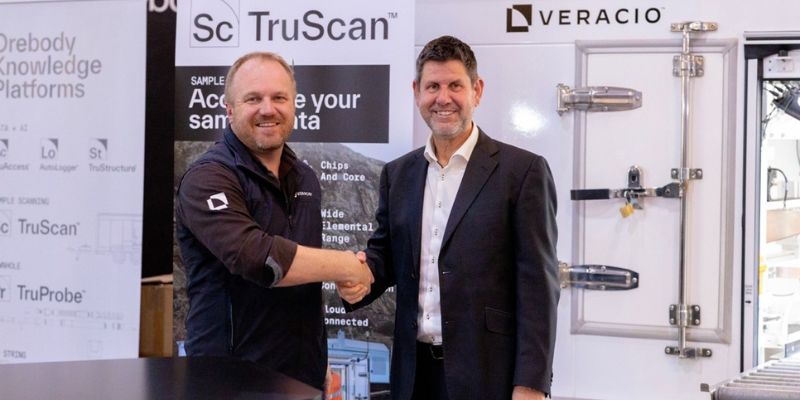 Veracio CEO JT Clark and AusIMM CEO Stephen Durkin.
AusIMM has officially announced Veracio as an Industry Partner at the Mineral Resource and Estimation Conference in Perth this week.
AusIMM partners with leading companies who share our values and can support our commitment to profile the work of professionals in shaping the future of the resources industry. AusIMM will work with Veracio to showcase relevant professional development and industry-related content including webinars and thought leadership articles.
Veracio is a METS company with a focus on orebody technologies for mining, using high-resolution sensing, advanced analytics and artificial intelligence to acquire and process the data needed to help companies make informed decisions about their assets, while also mitigating social and environmental impact.
AusIMM CEO Stephen Durkin said the partnership would highlight how mining professionals are leading a highly sophisticated and digitally-focused sector.
'This partnership will share with our global community the latest insights on modern tools and techniques being deployed in our industry, which are ensuring our sector is creating safe, sustainable value for our communities,' said Mr Durkin.
Veracio CEO, JT Clark said 'We're looking forward to engaging with the professionals in the mining sector to explore how we can leverage cutting edge technology and AI to advance orebody knowledge'.
Find out more information about Veracio at https://www.veracio.com/