AusIMM President and CEO travel to Queensland and Canberra to engage with members, government and industry
AusIMM President Dave Clark and CEO Stephen Durkin were delighted to attend the Far North Queensland Branch's Annual Mining Round-up in Cairns last week.
The event was a great opportunity to connect with AusIMM community leaders, volunteers and members in Queensland to learn more about their activities and priorities. It also proved a valuable forum to discuss the vital contribution the mining industry – and its talented professionals – make to both regional and national economies.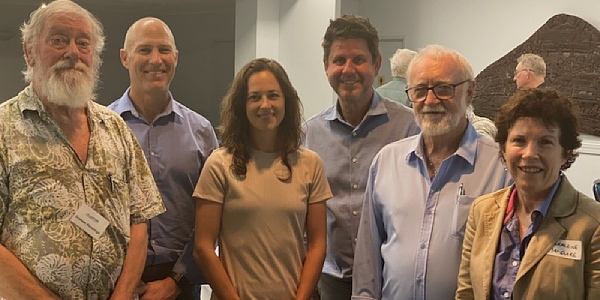 The President and CEO then travelled to Canberra to represent AusIMM and its members at Minerals Week, holding high-level discussions with government representatives from both sides of politics. There was a particular focus on skills gaps and professional needs within the sector, including the leading role AusIMM plays in developing and supporting our industry's talent pipeline. There was a lot of support for AusIMM's work as the Trusted Voice, especially through our contributions via formal policy submissions underpinned by the expertise of our members.
Meetings also took place with leaders from major mining employers such as BHP, Newmont and Rio Tinto. Particularly pleasing was the clear understanding from industry on the benefits of collaborating with AusIMM, and our work in championing professionals across a range of disciplines with a variety of skills.
The President and CEO are looking forward to catching up with more AusIMM members and communities over the coming months.
Watch the video
Watch Dave Clark and Stephen Durkin talk about AusIMM's policy and advocacy work and their recent trip to Minerals Week as part of our video series 'In Conversation With.'