Dear members,
On behalf of the AusIMM Board and our AusIMM community, it is with great sadness that we advise our members of the tragic recent passing of Peter Hills FAusIMM(CP).
Peter was a dedicated AusIMM member and a legend of the industry who will be profoundly missed.
We would like to acknowledge the significance of what Peter achieved for AusIMM and our sector.
Peter was intelligent, passionate, thoughtful and cared deeply about AusIMM, our industry and the communities we live in. He had a great many friends and peers in mining, and garnered the respect of everybody who had the privilege of knowing him. He was a wonderful supporter and outstanding advocate of AusIMM and our members.
Peter was an active member of the AusIMM for over 40 years and held many leadership roles in the previous West Coast and Northern Tasmania Branches. Peter provided invaluable leadership in the Tasmania Branch from 2008, first as Secretary and then Chair from 2013-2019.
Peter was also a long-serving member of the AusIMM Chartered Professionals Board/Program Committee, which he chaired from 2016-2018. During 2016-2017 he sat on the Professional Accreditation Advisory Taskforce, which revised the Chartered Professional Program. He was also an assessor for the CP Program for the Geotechnical discipline. Peter joined the Consultants Society Committee in 2015 and was its 2019-20 Chair.
Peter also contributed substantially to many successful AusIMM conferences across a range of disciplines, allowing the sharing of technical knowledge throughout the industry. He was a long-standing member of the Underground Operators Conference Organising Committee, which was successfully held in Brisbane in March, and where he caught up with many AusIMM members.
A tireless advocate for professional best practice, Peter was champion of the proposal to establish AusIMM's new Geotechnical (Mining) Society. Approved by the AusIMM Board at the recent April Board meeting, this new Society will be a meaningful legacy alongside his long-lasting industry connections and other substantial achievements including receiving the Beryl Jacka Award in 2020 for his extraordinary and sustained service to AusIMM.
On behalf of our entire community, AusIMM has extended its sincerest condolences and support to Peter's wife Helen and their family. AusIMM leaders and representatives will attend Peter's funeral; and we encourage as many as possible to show support.
During this difficult time, we ask our community to support each other.
Vale Peter Hills.
Funeral details:
Tuesday 23 May, Graham Family Funeral Home Chapel, 73 Risdon Road, New Town TAS 7008, 3.00pm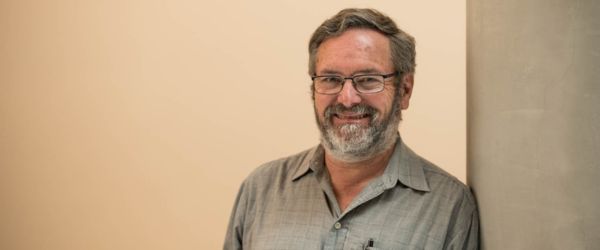 Stephen Durkin FAusIMM
AusIMM CEO

Miriam Way MAusIMM
AusIMM General Manager, Member Engagement