Vale Professor Alban Lynch AO HonFAusIMM
AusIMM expresses its sincere condolences to the family, friends and many colleagues of Professor Alban Lynch AO HonFAusIMM, who passed away on 17 September 2021, aged 91.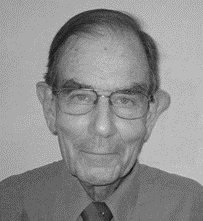 Prof Lynch was one of the most influential and well-respected mineral processing experts in the world. He was the first Director of the Julius Kruttschnitt Mineral Research Centre (JKMRC) and established the Centre as a world-leading research institution.
Prof Lynch was also former Head of the Department of Mining and Metallurgical Engineering, University of Queensland; and a leader in the development of the Sir James Foots School of Mineral Resources.
Alongside his significant industry and research leadership roles, Prof Lynch was closely and deeply involved with AusIMM. He joined as a member in 1954, starting a remarkable 67-year association with the Institute. He was AusIMM President in 1989, serving as flagbearer for all AusIMM members.
He received AusIMM's highest distinctions including Institute Medal, President's Award and Honorary Fellowship. Prof Lynch's Honorary Fellowship was conferred in 2004, 'in recognition of his outstanding contribution to the minerals industry over many years, [including] 50 years membership in 2004, The Institute Medal (1993), President's Award (1978), Distinguished Speaker Exchange Program (1989), President of The AusIMM (1989) and the Sir Willis Connolly Medal in 1991.'
Prof Lynch was made a Member of the Order of Australia in 1987 and an Officer of the Order in 1999 'for service to the mining industry, particularly in the area of research and education on the application of engineering technology in minerals processing.' He was also awarded the Centenary Medal in 2001.
Prof Lynch was a legend in mineral processing. He inspired many who came after him, and he will be profoundly missed.
A full obituary detailing his remarkable achievements will soon be published by the AusIMM Bulletin.