AusIMM announces partnership with technology leader Emesent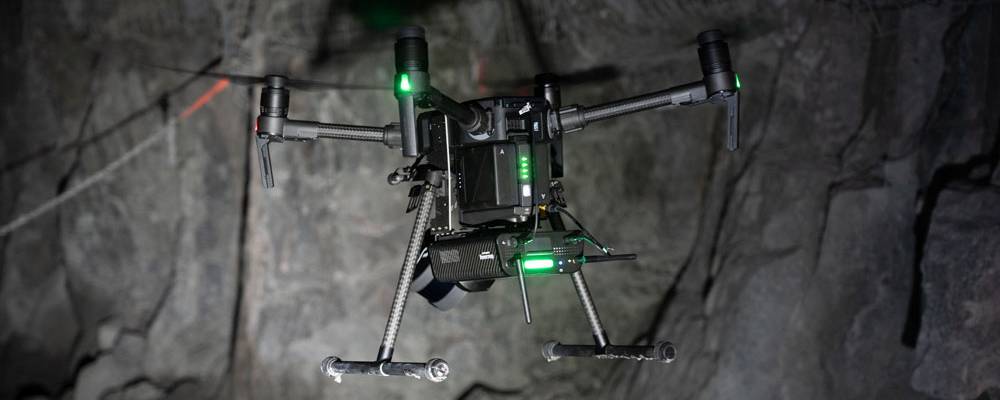 The Australasian Institute of Mining and Metallurgy (AusIMM) is pleased to announce a new partnership with Emesent, a world-class drone autonomy company.
As the peak body leading the way for people in resources, AusIMM will work with Emesent to highlight new insights into autonomous underground drone mapping technology, assisting in mine safety, analytics and efficiency.
The partnership will share new and emerging ideas to AusIMM members and the broader industry through webinars, technical articles and digital content.
AusIMM CEO Stephen Durkin welcomes the opportunity to showcase industry innovation and technological expertise.
"Ensuring we bring leading, cutting edge technology to the doorstep of professionals in the resources industry is a critical part of AusIMM's role as a peak body," Mr Durkin said.
"AusIMM's partnership with Emesent will play a key role in making these insights accessible to a breadth of people within the sector, assisting in a variety of practice areas from analytics to safety."
Emesent's focus on pushing the boundaries of autonomy makes it well positioned to provide these new insights. Built on over 10 years of CSIRO research, with continuing research and development, Emesent strives to bring benefits to the mining industry and have been recognised for innovations, recently being awarded the Innovative Mining Solution Award in the 2020 Prospect Awards.
Emesent is looking forward to supporting AusIMM's contributions to the resources sector with innovative information to build on their 125-year legacy.
"We're pleased to be partnering with Australia's peak body for the resources sector," said Dr. Stefan Hrabar, Emesent CEO and Co-Founder.
"We have a large number of mining customers taking advantage of our advances in drone autonomy that allows navigation and mapping in challenging underground environments. Together, our mining clients have mapped hundreds of stopes, drives, ore passes and shafts, increasing safety and deriving new insights for better decision making. We're looking forward to helping more customers derive a competitive advantage from this technology."
One of the many collaborations will be to showcase Emesent's expertise and flagship product, Hovermap, at AusIMM's Underground Operators Conference in March.
More information about Emesent and Hovermap can be found here.