Industry perspectives: what is shaping mining in 2022?
Introduction
The mining industry finished 2021 in a strong position despite the ongoing disruption of COVID to supply chains, workforce mobility and more. According to the Australian Government's December 2021 Resources and Energy Quarterly report, the country's mining sector and energy exports are estimated to reach $379 billion in 2021–22, an increase from $310 billion in 2020–21.
In 2022 the knowledge and skills of resources professionals will remain pivotal to unlocking value from the industry in several key areas: ESG and professional best practice, critical minerals, innovation and technology, and the current and future workforce.
In this article we examine each of these topics in closer detail, drawing on key insights from AusIMM members, industry leaders and experts.
Environmental, social and governance and professional standards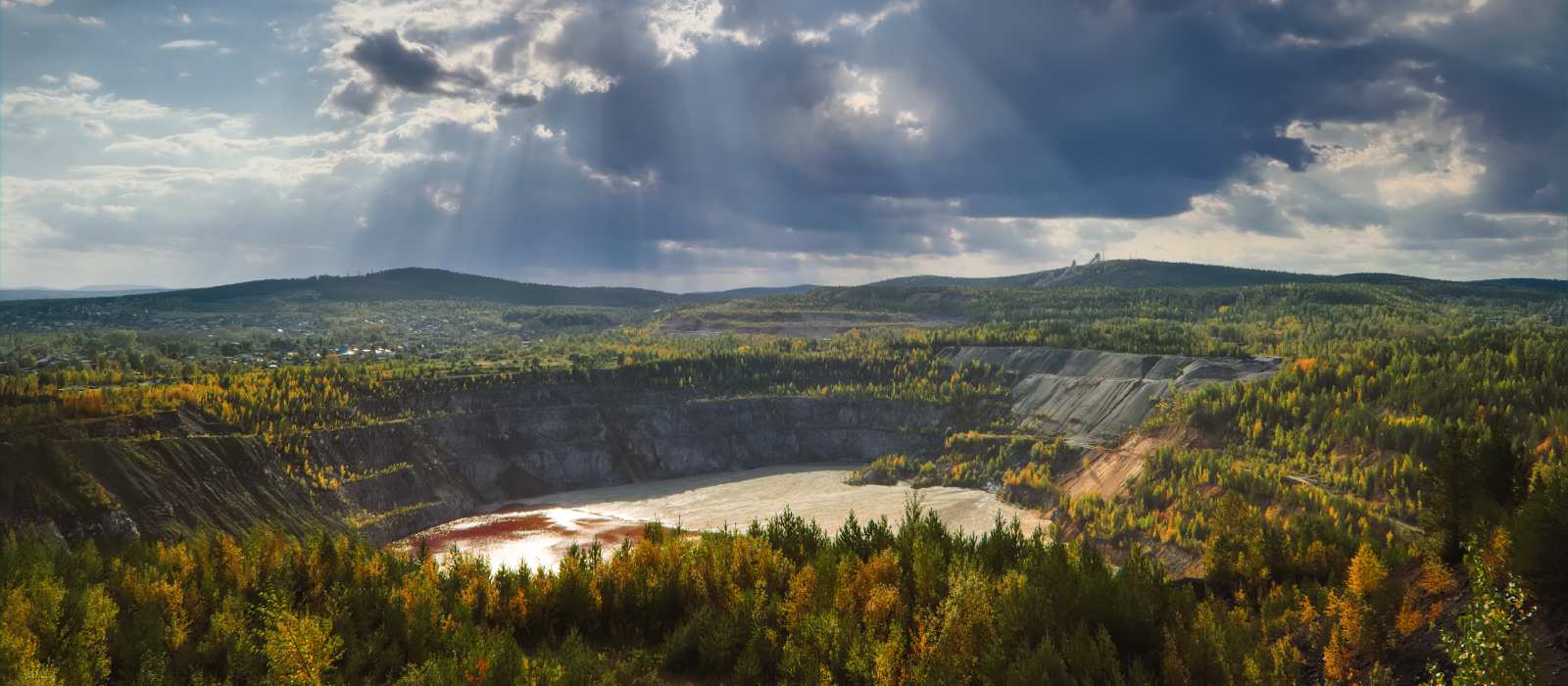 In a recent report from international law firm White & Case, nearly half of mining and metals decision makers surveyed stated that environmental, social and governance (ESG) issues would be the key risk for the sector in 2021 (Campbell, Tivey and Wright, 2021). The sentiment looks set to continue in 2022.
Neville Plint FAusIMM, Director of the Sustainable Minerals Institute at the University of Queensland, sees that a key focus in 2022 and beyond will be finding ways of sustainably extracting necessary materials without negatively impacting communities and ecosystems. Plint says ESG best practice has real impacts on business performance. 'In recent years ESG concerns have also become important for financial investors…[mining companies] must show how they are working positively with local communities, how they are mining responsibly and sustainably, and how they are contributing to a low-carbon economy.'
So it's increasingly vital that every resources professional has a solid understanding about the ESG matters affecting their work and role in society.
'The development of strong ESG and Social Responsibility standards, and reporting on the business performance of these measures, is key to building trust with shareholders, communities, stakeholders and regulators,' says Janina Gawler FAusIMM CP(SP). 'ESG best practice should be seen in the same terms as safety; it is everyone's responsibility to integrate ESG and social responsibility within day-to-day operations.'
According to Bruce Harvey FAusIMM CP(SP), failure to ensure best practice comes with a raft of consequences. 'Good ESG performance is essential to secure broad-based support, regulatory approval and financing for resource-based enterprises. When mining-related harm occurs, it is usually due to some operational failure or lapse in professional performance.'
However, Harvey says, the converse is also true. 'The real value delivered every day by the resources sector to society and stakeholders is due to resource professionals consciously doing their day jobs well, wide awake to ESG performance. Over the past three years, the AusIMM has developed extensive guidance on ESG and social responsibility.'
This guidance includes resources that can help get professionals up to speed with their obligations, including AusIMM's Social Responsibility Framework and Statement, an article outlining relevant ESG principles and standards, and professional development opportunities such as AusIMM's Professional Certificate in Social Responsibility and Social Responsibility Forum. Members can now also become Chartered Professionals in Social Performance – a development covered in detail with Gawler and Elizabeth Bradshaw in the Bulletin last year.
Codes and standards
A vital part of the 'G' in ESG concerns professional conduct and standards, particularly industry Codes, which provide the institutional rigour necessary to ensure positive 'E' and 'S' outcomes. The JORC code review currently in progress is the first update since the 2012 edition. JORC Chair Steve Hunt says the review is necessary as many areas of the mining industry and wider stakeholder expectations (of investors, regulators, lawmakers and wider society) have evolved in this period.
'For our industry to continue to be able to develop and operate mining projects, the supporting Mineral Resources and Ore Reserves must be signed off by a Competent Person and must fairly reflect the material risks and likely returns of the reported project,' Hunt says.
Competence is of particular interest in this most current review, according to Hunt. 'Competence, professionalism, and integrity of our members acting as Competent Persons is an expectation we must continue to deliver, not just imply. Competence under JORC and how we can improve professional development, performance and disclosure across all of the modifying factors is an area being reviewed in conjunction with the AIG in a joint task force during the year.'
Hunt notes that there are other evolving challenges. Many mining projects have become more complex technically and operationally, requiring balanced assessment much broader than traditional core strengths of engineering, geosciences and metallurgy. And, tying back to the 'E' and 'S' of ESG, the ability to permit and operate with social consent is an important example of an area where great implied economics can fall to poor engagement and inability to proceed. 'These modifying factors are of growing importance and must be included appropriately within studies from the outset, and will be expanded upon in the Code review.'
Critical minerals and battery metals: a new era of growth demands research and a skilled workforce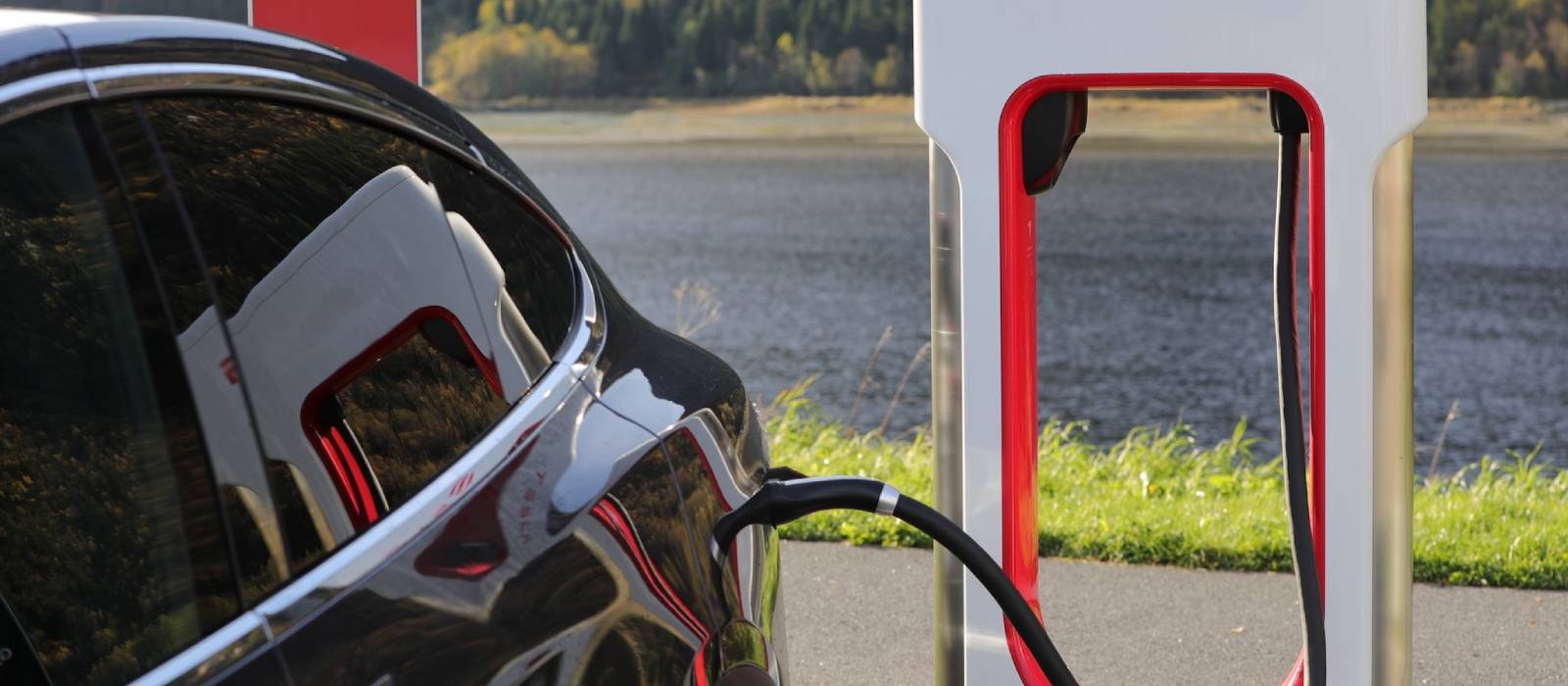 According to EY's Global Mining and Metals Leader Paul Mitchell, there is 'growing demand for the minerals integral to renewable energy, electric vehicles and energy storage systems' (Mitchell, 2021). This means more demand for battery metals such as lithium, nickel, cobalt as well as rare earths. While Australia – especially Western Australia and Queensland – has significant endowments of these commodities, a key focus in 2022 and beyond will be ensuring that the sector has the capability to realise its full critical minerals potential, at all stages of the value chain.
According to Mitchell, 'there is a significant opportunity for Australian miners to build or expand processing and refining capacity. Australia's high grade iron ore and metallurgical coal will also be critical for energy infrastructure.
'By mining and processing these minerals with renewable energy or hydrogen, Australian miners will gain the benefit of exporting higher value products and have lower Scope 3 emissions. In addition, they will be able to gain access to green capital, government support, capture more markets share and have the opportunity to ensure a premium on lower carbon products by implementing a transparent supply chain.'
To make the most of the opportunities, support for innovative, science-backed thinking will be crucial, according to Carl Spandler and Nigel Cook, Director and Deputy Director respectively of the Australian Critical Minerals Research Centre, Institute for Mineral and Energy Resources (IMER), at the University of Adelaide. 'Achieving Australia's ambitious target to be a leading critical mineral producer will require Government support of basic and applied research to guide mineral discovery and to develop new ways to process Australia's endowment of raw materials.'
Michael Goodsite MAusIMM, the Director of University of Adelaide's IMER, agrees that excellence is needed not only in research but in the workforce that will ultimately drive Australia's critical minerals ambitions. 'Without support for foundational research [in these areas] and a robust pipeline of talented students taking relevant courses of study, translation of innovation to this national manufacturing priority will be negatively impacted.
'Strategies are urgently required to ensure ongoing development of a skilled workforce for the future of the minerals sector, and that the necessary research infrastructure is in place to conduct the research and innovation demanded.'
To this end, AusIMM's efforts in critical minerals advocacy and policy will focus on ensuring a talented pipeline that can embrace the significant opportunity before us. AusIMM's Lithium and Battery Metals Policy Paper, launched in September 2021, noted the imperative to ensure the expertise of resources professionals is harnessed to maximise our industry's ability to grow market share and deliver sustained social and economic benefits for our community.
'The expansion of existing and new battery metals projects will create a demand for additional mining, engineering, construction, and process design professionals. It will also increase employment opportunities for process and maintenance technicians,' said Ed Dawson FAusIMM, member of AusIMM's South-West WA Branch Committee and key contributor to the policy paper.
Following the launch of the policy paper, AusIMM continues to work closely with key stakeholders in providing strong recommendations and key expertise to allow the sector to access greater value across the battery metals – and other critical minerals – supply chain.
Technology and innovation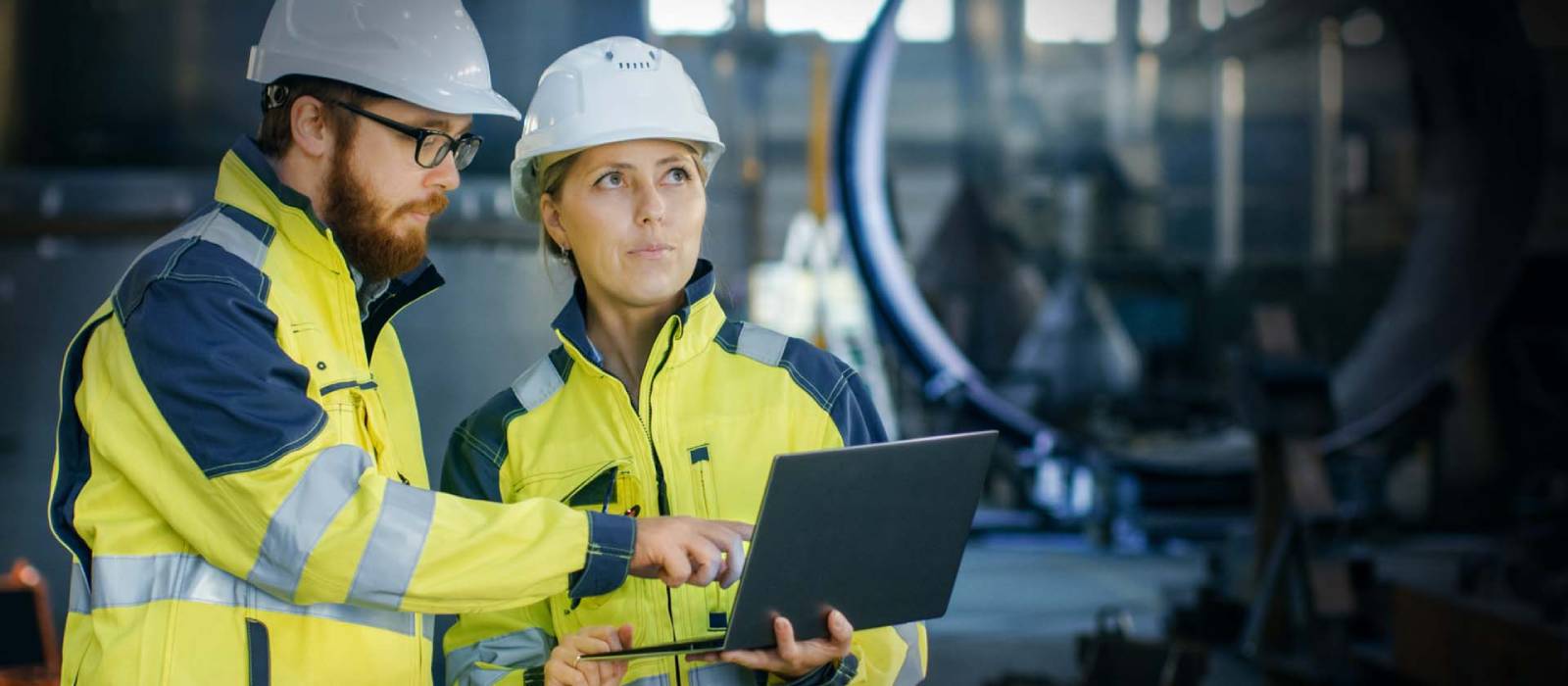 Mining industry professionals have always been known for being problem-solvers, finding safer and more efficient ways to mine and process minerals. What frontier innovations and technologies are set to revolutionise the way professionals work?
According to Australia's Chief Scientist, Dr Cathy Foley, quantum technologies could cause a step-change in the way minerals are found, especially when needing to explore more deeply in complex geologies. 'We have seen quantum technologies already making a difference, such as with the LandTEM system for detection of deeply buried conductors. There are now new quantum technologies under development that will enable greater sensitivity to pick up smaller and more distant signals.
'The advent of quantum computers will also support better ways to analyse data for more precise location and differentiation of ore bodies. This is an opportunity for the mining industry, which will reap great benefits from being an early adopter of quantum technologies.'
Dr Rob Hough, Director CSIRO Mineral Resources, agrees that advances in digital and autonomous systems are an exciting example of technology changing the way professionals work. 'Innovations in sensor technology will allow us to detect with increasing accuracy, sensitivity, traceability, and resolution, with technology adapted for the uniquely Australian challenges of our operations in harsh environmental conditions and of course remote locations.
'Sensors coupled to digital twins will drive operational improvements in areas ranging from safety performance to water and emissions management. For example, CSIRO developed NextOre's magnetic resonance technology which enables step-change productivity gains and significant water and energy savings during the recovery of metals. And our LASC ExScan technology, with its innovative use of remote-guidance technology to steer machinery, has a global impact improving safety.'
While new technologies are exciting, it is imperative that companies create innovative mindsets and push the boundaries while maintaining productivity and safety. Kash Sirinanda AAusIMM, believes one of the keys to achieving this lies in fostering a sustainability-driven, innovation-led culture. 'This means bringing together health and safety, building trust with communities, and leveraging digital technologies.' Such an approach may mean redesigning mining operations according to the UN Sustainable Development Goals, and companies being more transparent with communities through sharing vital information transparently.
Mining workforce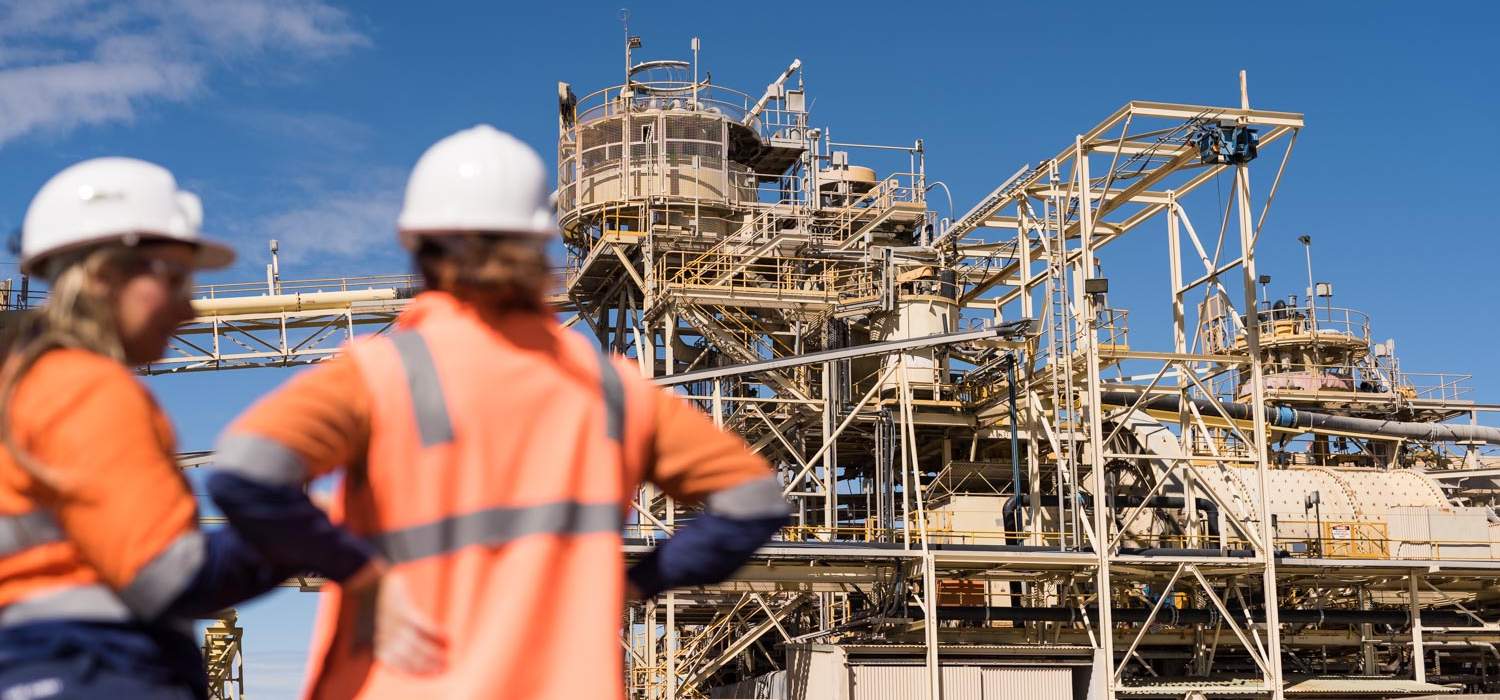 Diversity and inclusion in the resources sector remains a priority. By attracting, welcoming and advancing the careers of a range of people, mining will be safer for everyone and deliver more value for all members of the global community.
One example of this is listening to, and acting on, the perspectives and priorities of women in mining. AusIMM's annual Women in Mining Survey gathers vital data on the experiences of women working across the global resources sector. The survey provides key insights that guide AusIMM's programs to help support and empower women in mining. These include AusIMM's Women in Mining groups, Women on Boards Scholarships, mentoring programs and International Women's Day event series. 2022 survey results will be released next month, along with a survey report that will discuss the next steps AusIMM, its partners and members can take to dismantle barriers and create safer workplaces.
In a cyclical industry, ensuring a sustainable future talent pipeline is also critical. Indeed, the issue of securing people with the right skills has been troubling the industry for decades. In response to the challenge, AusIMM's Future Workforce Working Group undertook a major analysis of supply and demand in the Australian resources sector in 2021.
Nicole Brooke FAusIMM is an AusIMM Board Director and Chair of the Working Group. She believes there have been some excellent initiatives developed by resource companies, the tertiary education sector and professional associations all striving to address this critical issue – but fundamental structural change remains elusive.
'AusIMM's report, A Critical Moment, brought into sharp focus how current data sets lack sufficient detail and accuracy to fully inform supply and demand forecasting,' says Brook. 'This can serve as the foundation for decision making, and paint a clear picture of the problem for leaders at the highest levels of government and industry. A key recommendation from the study was that the industry establishes an improved and consistent methodology for data gathering and reporting.'
But Brook notes that the problem goes beyond a 'numbers' issue. 'This is also an issue of barriers, both real and perceived. Government, industry, associations and education providers must work together to unlock resources careers by developing alternate education and training pathways, and fostering a greater understanding of the sector within the broader community.'
Brook says that she hopes the work underway will help spread the message that a career in resources is a career where you can make a meaningful difference towards a greener future. 'It's work that matters. People can build a career where they can stretch their creativity working on real solutions with passionate people; and it's also great fun!'
Rob Hough says that a career in resources can be seen as an exciting opportunity for people looking for a fast-paced, tech-focused role with flexibility. 'The transition to a digital way of working can help attract more talent and workforce diversity to our industry. This, along with advances in technology, real time data, and decision support tools, will enable greater flexibility for a future workforce.'
AusIMM's Critical Moment report is a case study in the benefits of cross-industry collaboration, with representatives from mining companies, academia and AusIMM's kindred bodies all contributing to the Working Group's analysis and recommendation. In 2022, AusIMM will continue to pursue a collaborative approach to planning, supporting and securing the sector's workforce. The Working Group's recommendations around data gathering, reporting, public engagement and expansion of existing education pathways are instructive for AusIMM in our conversations with government, educational institutions and kindred bodies.
References
Campbell R, Tivey J and Wright O, 2021. 'Mining & Metals 2021: ESG momentum reaching a crescendo in a resilient market' [online]. Available from: https://www.whitecase.com/publications/insight/mining-metals-2021-esg-momentum-reaching-crescendo-resilient-market
Mitchell, 2021. 'Top 10 business risks and opportunities for mining and metals in 2022' [online]. Available from: https://www.ey.com/en_gl/mining-metals/top-10-business-risks-and-opportunities-for-mining-and-metals-in-2022